Bitcoin 'Solidifies' Support At $58K As Volatility in the BTC Falls to a 7-month low.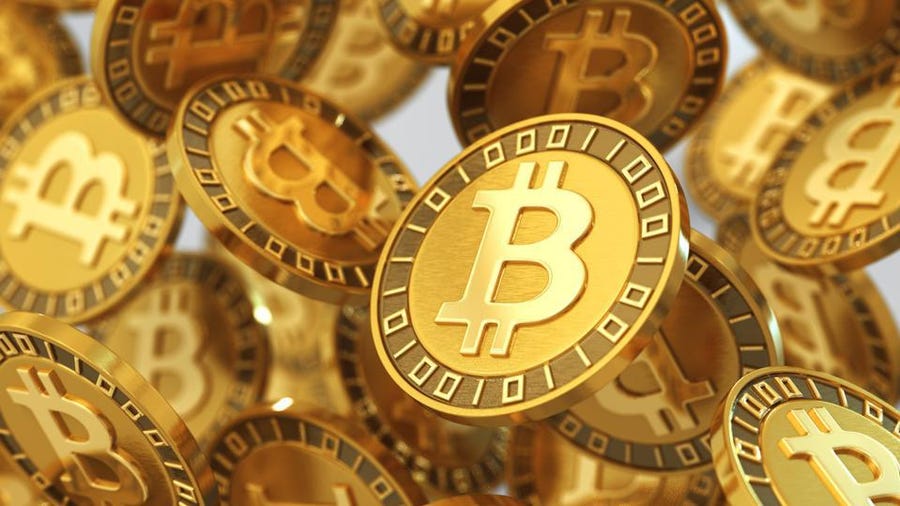 Rekt Capital, a trader and analyst, says that support is "solidifying" at current levels, indicating that there is still chance for a more convincing trend reversal. Bitcoin's support has been solidified, with a long negative wick towards the bottom of the black wedging structure and a powerful rebound, he claimed.
BTC Price Movement
After BTC/USD reaches multi-day highs with no significant retracement, encouraging signs point investors away from expecting the worst.  BTC achieved multi-day highs of $58,300 overnight on November 25 as investors bet on a lower possibility of a dramatic price drop.
Bitcoin's price is $58,076.11 at the time of writing, with the change of 2.64%. The coin's trading volume is $34,185,292,068 in the last 24 hours, with a market cap change of $1,069,446,719,146. It has a total supply of 18,882,837, a maximum supply of 21,000,000, and a circulating supply of 18,882,837.00 BTC.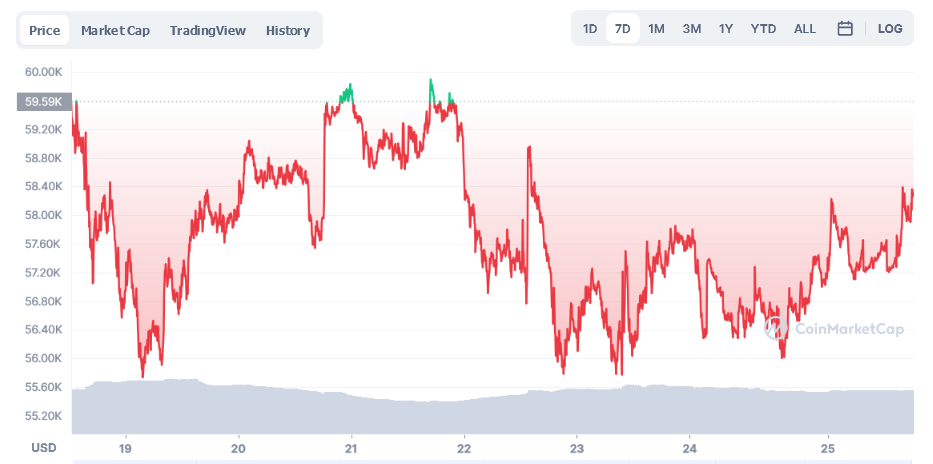 On the other hand, Binance Coin (BNB) became the single standout among the top ten cryptocurrencies by market capitalization, rising 8% week over week. Currently, the price of the BNB is $639.34 along with the market cap of $106,355,032,518. The trading volume of the coin in the 24 hours is $106,355,032,518. Other tokens were flat or experienced slight losses, with Solana (SOL) leading the way with a nearly 7% drop to over $200 on the day.
According to expert Pentoshi, the most hilarious end to a crypto bull market would be double-digit inflation and people not understanding why that might be bearish for risk on assets.
This week, exchanges provided mixed indications about selling pressure, with strong inflows and outflows indicating a very active market. The exchange whale ratio, which quantifies the size of the top 10 deposits to exchanges as a percentage of all deposits, is alarming.