BitMix Review: How to Use it – The Complete Guide [2020]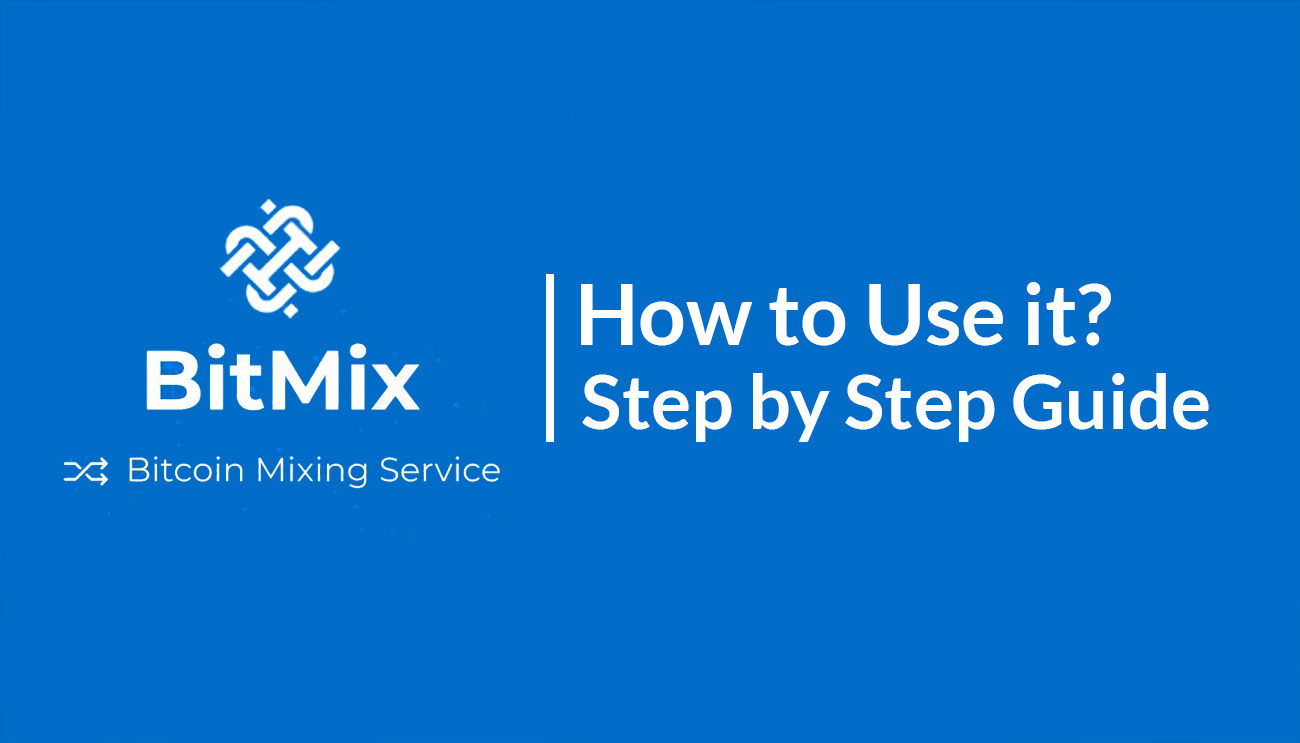 In today's upgraded world, digital technology has taken up everything and with this, more and more people are becoming pro users of cryptocurrency. But what needs to be kept in mind is that, as cryptocurrency is becoming a trend, its security needs to be guaranteed also. Hacking and fraudulent activities such as theft, extortion, etc. prevail everywhere therefore, in order to protect our crypto wallets, we need Bitcoin mixing services. Bitcoin mixer helps us in keeping our assets anonymous. These Bitcoin blenders "mix" your coins and return users with another set of coins rather than the original ones, to ensure proper shuffling and anonymity.
What is Bitcoin Mixing Service
Bitcoin mixing service is a service that helps users to remain anonymous and hence safe by breaking the link between old and new wallets through shuffling their coins.
Like any other technology, Bitcoin is not as safe as users expect it to be because Bitcoin activities are recorded publicly and they can easily be accessed via blockchain. Hackers can track the sender and recipient of tokens transferred to the network by linking the cryptocurrency wallet and your name and this can also put you in danger as these hackers might use the crypto for dangerous crimes under your name.
Why should I use a Bitcoin Mixing Service?
Most people believe that Bitcoin is secure and rightly so unless you do not link your wallet to your personal information and this is bound to happen. Even if once, you post your email address with your wallet or any other important information then you are out in the sea, ready to be caught by a sea of hackers. As your wallet can provide a trail to your identity, this can put you in trouble as you can be harmed by criminals and investigated by law enforcement agencies.
Moreover, if a user tries to purchase crypto through a bitcoin exchange that asks for KYC/AML verification then, one has to upload the picture for identity and that is where your personal information exhibits publicly as you make purchases from that exchange.
 How BitMix Works?

BitMix promises to hide your identity through shuffling and cleaning your coins. It is very easy to use and works in a very organized manner. It already has a deposit of "mixed coins" that is already being used. What you need to do is just fill the given form and then send the required amount to the address provided by the server.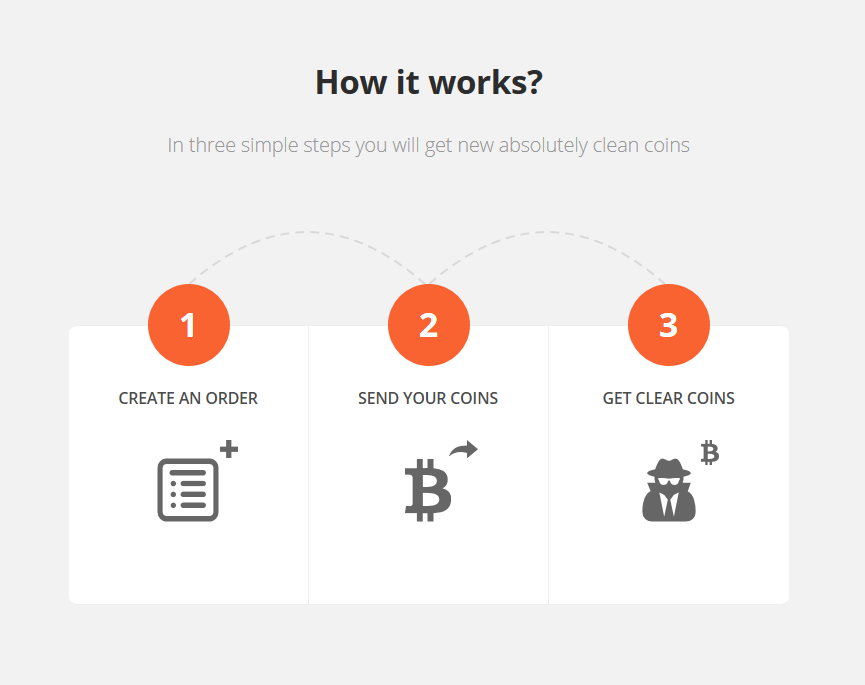 Bitcoin Blender then automatically shuffles your coins by mixing them up with someone else's cryptocurrency in a central account to release a new set of coins that have been gathered from random addresses.  Users receive the same amount of bitcoin that they had previously sent minus the service fee but with a whole lot of added security this time.
It also provides you with a letter of guarantee that is a digitally signed confirmation and ensures that this address is authentic and generated by the server.
The three main steps of mixing your coins are as follows:
The user needs to fill in the amount of coins that he wants to be mixed and then send it to BitMix. In case if you receive a special code, you can also enter that and enable the "randomization" feature.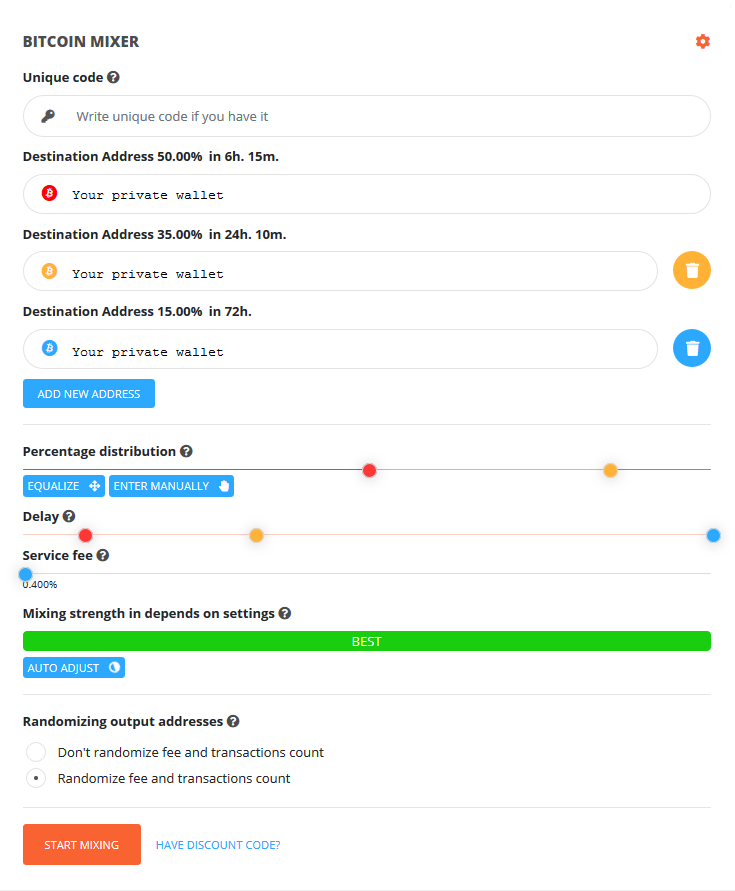 Step 2: Sending Coins
Next, the user needs to send those coins to the address provided by the server.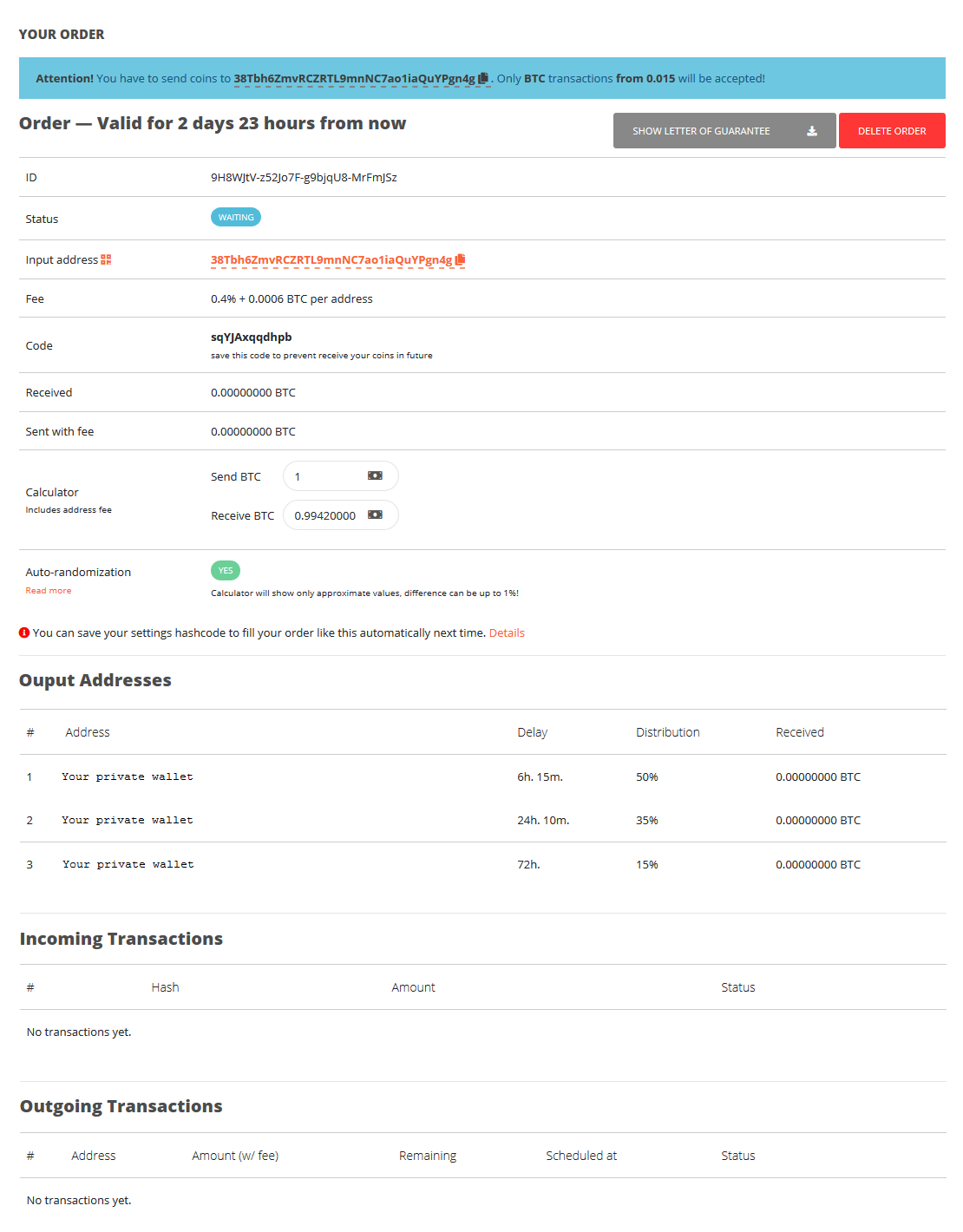 Step 3: Receiving Clear Coins
Lastly, you just have to wait for a little, and your new and replaced anonymous coins are automatically transferred to your wallet with a letter of guarantee as proof.
If you opt for a partner program, you can earn a commission on each invited user. The conditions for the partner program are stated in the picture.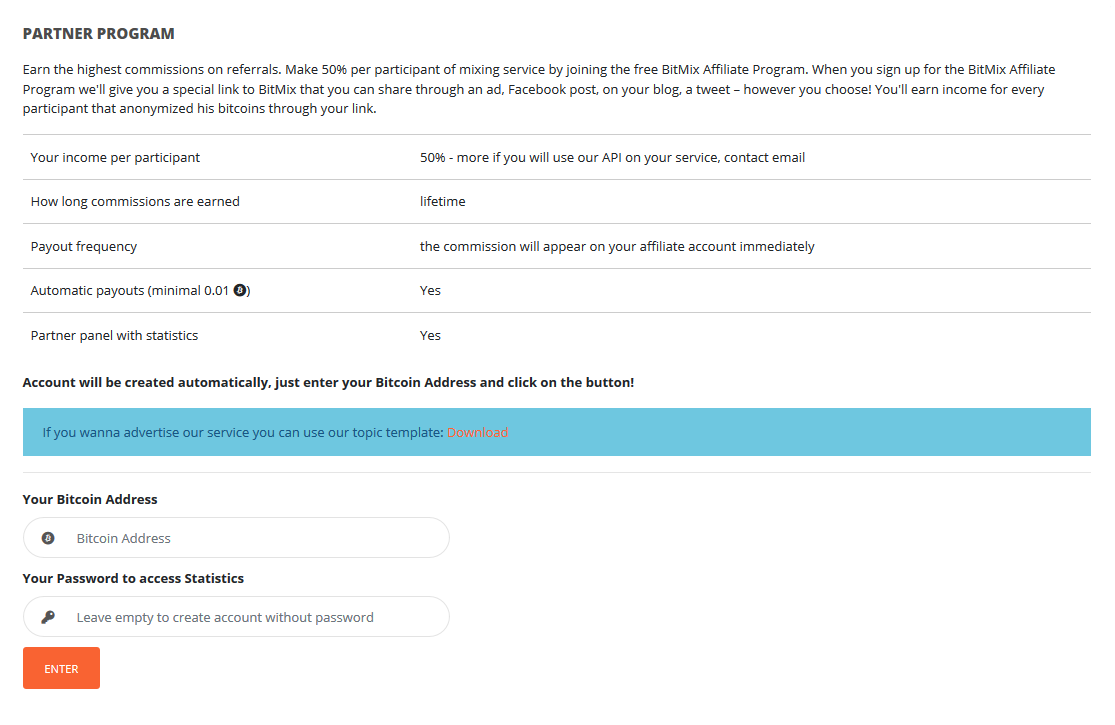 BitMix.Biz Features
Bitcoin Mixer provides you with a ton of perks and it is literally the best option out there for any kind of crypto, be it Bitcoin, Ethereum, or Litecoin. It has many advantages such as: 
Multi-language support:
This Bitcoin Blender is a diverse mixer with support to all kinds of communities, belonging from any ethnicity. It supports all languages including English, Russia, Hindi, Portuguese, Chinese, Korean, Indonesian, German, Dutch, and Polish.
Multiple Crypto Support
Many Bitcoin tumblers only support Bitcoin but in the case of BitMix, it not only supports Bitcoin but also Ethereum, Litecoin, and Dash, which has just been introduced.
Support for Clearnet, Tor, and NoJS
It extends its support to Clearnet, Tor, and NoJS without the JavaScript version, which makes it more convenient to use.
Minimal amount required for mixing
BitMix.Biz does not require you to have large sums of crypto in order to work. You can use it with having as low as 0.005 BTC\LTC\DASH.
Instant Transfer Service
Through this Bitcoin Blender, you do not have to wait for coins to get transferred because they get transferred instantly. After the transaction, a receipt is also sent to the user for the record.
Full Anonymity
The best part about this Bitcoin Mixer is that it does not require you to give all of your personal information. It requests the minimum amount of information and that too gets removed from your entry after 72 hours or even instantly, with a request in order page.
Ability to set custom fee
Bitcoin Mixer deceived the attackers by allowing you to set the custom fee yourself. If the hackers know the service fee, then it very convenient for them to analyze the blockchain and trace transactions.
Code for lock your previous coins
After your first transaction, you get a special code that ensures that you never get any of your previous coins back after using BitMix and this makes your wallet untraceable.
Support of randomized option
This is just an added layer of security that helps you to receive a minimum of 2 or more transactions on every output address. This makes it hard for the hackers to analyze the transaction but the minimum amount required to enable this feature is 0.1 BTC or 1 LTC.
Flexible settings
With the help of Bitcoin tumbler, you have the option to choose manual or auto-adjust settings to get maximum benefit as per your choice.
API and partners for your projects
You can also get the support of our API's to develop your very own mixer and get instant payouts from every invited user on each transaction. You can use this API to your own benefits to provide replaced coins to your customers.
Letter of Guarantee
BitMix.Biz truly understands the security concerns and since it has ought to provide complete anonymity and security, how can it leave its services with any loophole. In order to keep a record and for authenticity, it provides a digitally signed confirmation to its customers after every transaction claiming that the specific address has been generated by our server.
Conclusion
The crypto market is vast and there are many other options for getting your coins anonymously through shuffling but there is a downside to most of them. BitMix is a legitimate option that offers complete anonymity and unlike other mixers, offers high liquidity which is very crucial to ensure that the coins on the other side are completely disassociated with the wallet and remain anonymous.
Hence, to ensure confidentiality in today's world, getting coins exchanged with anonymity through a Bitcoin mixer is the most effective way to protect against hackers and intruders.