Breaking – Ripple Wins "2019 Marketers That Matter" Award for Swell 2018 Customer Event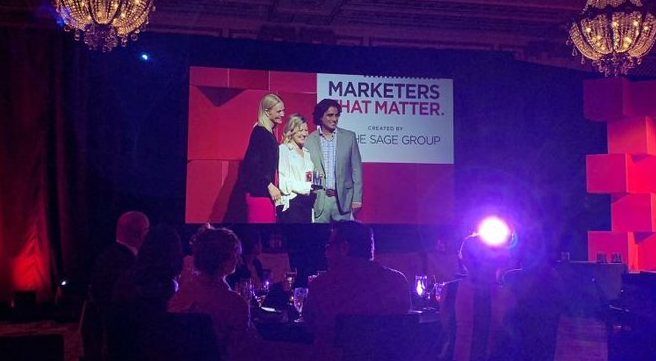 Ripple, a San Francisco based blockchain company has recently announced that it is awarded 2019 Marketers That Matter Award for Swell 2018 Customer Event.
Ripple holds Swell Conference every year and the same was also hosted back in 2018 on October 1 and 2 at swank San Francisco event space. The event counts among the few big events name with which Ripple specificity aims to bring its customers closer and discuss the future of global payments. Nevertheless, the speaker list of 2018 Ripple's Swell Event counted Bill Clinton (42nd president of the US) as on the speakers.
Nevertheless, the event marked the huge success to Ripple which was hosted in Ripple's home town, San Francisco. Moreover, the presence of Bill Clinton appeared as a fortunate aspect for Ripple – as same as – his tenure marked the rise of the internet and dotcom bubble. Ripple shared this news on May 09, 2019 stating as follows;
Ripple wins a 2019 Marketers That Matter Award for its Swell 2018 customer event! #SwellbyRipple pic.twitter.com/bGJDowoxZf

— Ripple (@Ripple) May 10, 2019
Ripple as a leading blockchain firm has achieved mainstream attention in the form of increased adoption. So far, largest banks and payment firms have implemented Ripple's underlying products including RippleNet, xCurrent, and xRapid.
Further to note that XRP had recorded as most productive altcoins during Swell 2018 event time and this was the same duration when XRP has shot up to be the world's second largest cryptocurrency. During that time, XRP's market capitalization counts at $23 billion with trading value $0.58 apiece.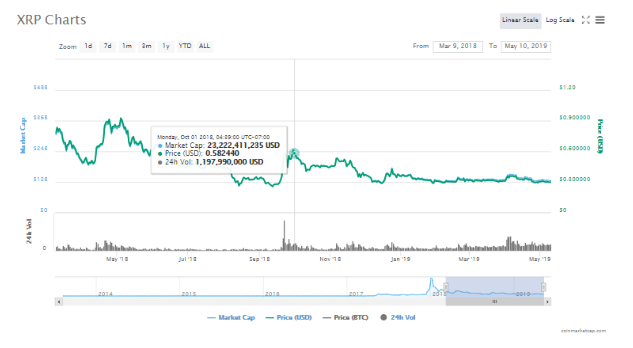 Having said that, XRP now counts at the value $0.29 against US Dollar with average trading volume $12,608,649,925.