Canada's CCX Crypto Exchange To List XRP with Canadian Dollar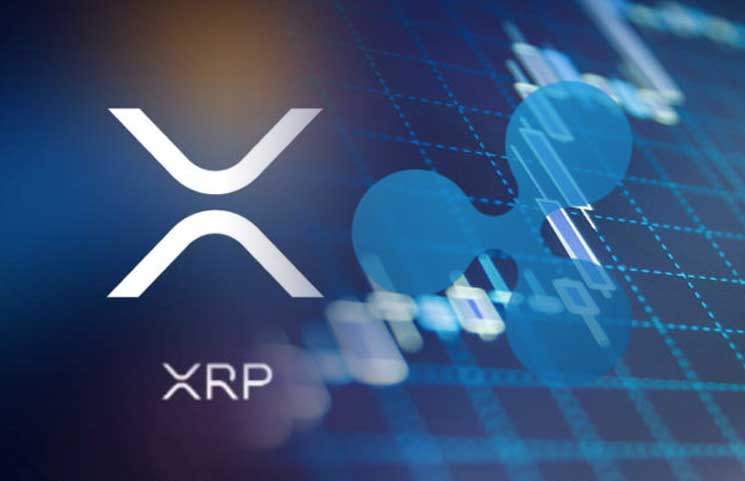 Announced on December 26, 2018, XRP will soon appear on CCX Exchange pairing it with the Canadian dollar. Currently, the exchange will list XRP with CAD pair (XRP/CAD) and in planning to add more pairs in near future.
#XRP will be listed on CCX exchange, 27/12/18 and will be paired against Canadian Dollar (#CAD)!!!!

LIQUIDITY!!! ??? Woohooo!#XRPTheStandardhttps://t.co/d9OkjKkVuo pic.twitter.com/qyNhX8peYj

— ?PandaRippleXRP? (@RipplePandaXRP) December 26, 2018
XRP Breaking New Records
CCX or well-known Crypto Circle Exchange is Canada's best cryptocurrency and asset exchange platform which is based on blockchain platform. The exchange has its own native token called 'Circle eXchange Coin (CCX). XRP, the digital currency token of Ripple Lab Inc has always been exciting crypto enthusiasts so far. Members of XRP community on social media appear to appreciate a platform that considers XRP or any related product of Ripple to enhance liquidity to streamline cross-border remittance.
One of such Twitter user emphasized CCX exchange on the announcement
Seriously folks I'll be extremely happy if or when this XRP thing gets to one dollar. Once she breaks past that it'll fly like fuck. I personally think it's being kept cheap for easy mass adoption before they crank it up super high, and make it expensive to acquire…

— Wolf & Co. (@WolfDotCa) December 27, 2018
CCX quoted XRP as the most scalable digital asset. Nevertheless, XRP in the year 2018 has outperformed compared to the other major cryptocurrencies including Ethereum and Bitcoin Cash. As such, at press time, XRP appears on top second position with total market cap $14,963,725,211 and with the value $$0.366811.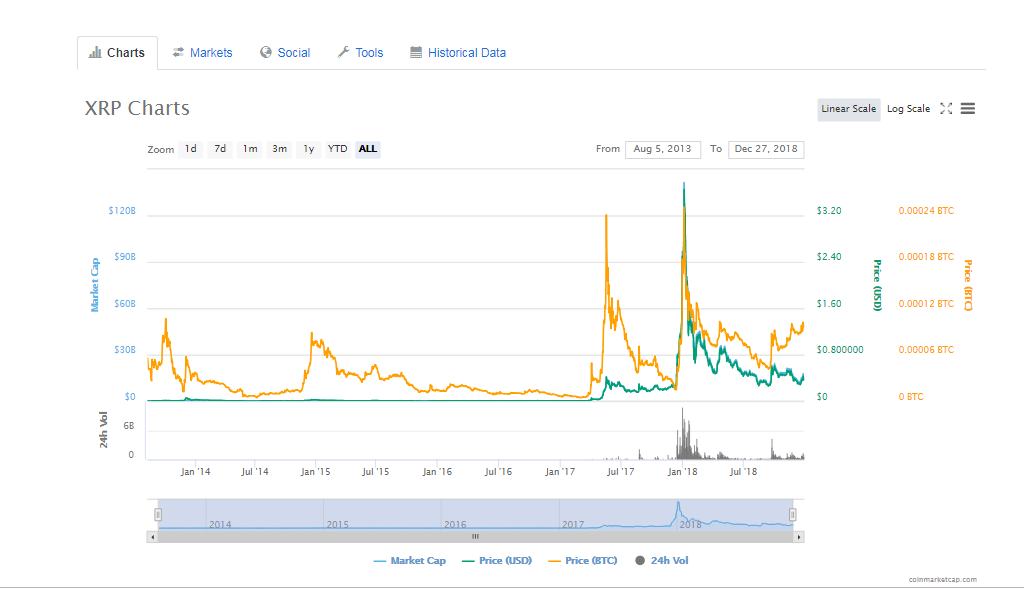 Various Exchanges Enthusiastically Listing XRP
Many cryptocurrency exchanges recently prioritized XRP on their platform – consequently, recently there was a huge hype across market when Binance confirms XRP as a base pair. In addition, one of the largest cryptocurrency exchanges  CryptoBridge which runs on top of Bitshares platform rolled XRP on its decentralized trading platform very recently.
One more announcement for 2018: $XRP trading pairs with $BTC and $ETH are now active on CryptoBridge!https://t.co/cliWfPxABO#xrp #XRPcommunity #Ripple @Ripple pic.twitter.com/XxRuFvU49o

— CryptoBridge (@CryptoBridge) December 21, 2018
What do you think of XRP to be paired with CAD on CCX Exchange? Let's discuss
Contribute to RippleCoinNews!
Your donation empowers us to continue our work.
Scan the QR code or copy the address below to send some Bitcoin
Contribute to RippleCoinNews!
Your donation empowers us to continue our work.
Scan the QR code or copy the address below to send some Ethereum
Contribute to RippleCoinNews!
Your donation empowers us to continue our work.
Scan the QR code or copy the address below to send some Xrp