Coinbase Chooses XRP for Cross-Border Payments With No Fee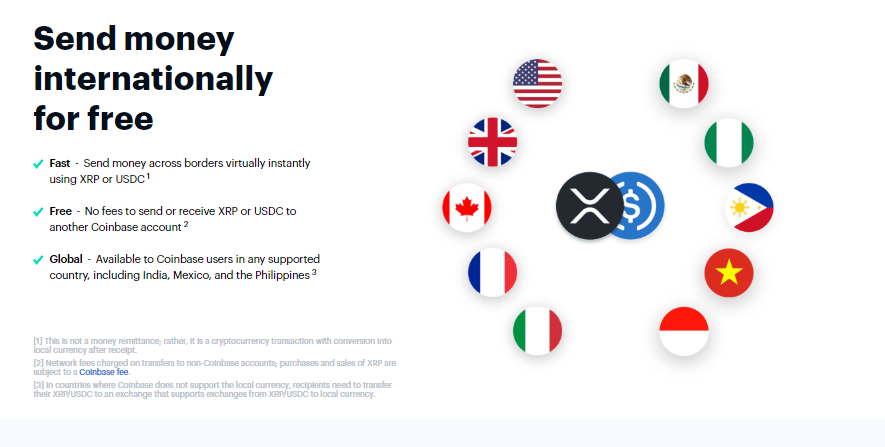 The recent announcement released by Coinbase states that users can use XRP for cross-border payments directly from Coinbase's account. The new feature counts as Coinbase's brand new service for International customers.
Per the announcement, Coinbase enables customers to use XRP and USDC to send money across the globe without any fees. However, this is not the remittance service as Ripple helps Fintech with its underlying products – rather, a link between Coinbase's customers across the borders. The official announcement reads it as follows;
"You can now send money to any user with a Coinbase account around the world using XRP or USDC. By using cryptocurrencies that are optimized for cross-border transmission, you can send and receive money virtually instantly by sending those cryptocurrencies and having the recipient convert them into local currency."
Since its not a remittance, one customer can send XRP to the other global customers of Coinbase with conversion into local currency after receipt". However, if the other party using "Non-Coinbase account", then the purchases and sales of such XRP are subjected to a 'Coinbase fee', the blog referred. Nevertheless, Coinbase highlighted following three restrictions that will apply to its recently launched service;
[1] This is not a money remittance; rather, it is a cryptocurrency transaction with conversion into local currency after receipt.
[2] Network fees charged on transfers to non-Coinbase accounts; purchases and sales of XRP are subject to a Coinbase fee.
[3] In countries where Coinbase does not support the local currency, recipients need to transfer their XRP/USDC to an exchange that supports exchanges from XRP/USDC to local currency.
Moreover, Coinbase admired the speed, fees and maximum transactions that Coinbase users can enjoy with XRP and USDC support than Bank Transfer.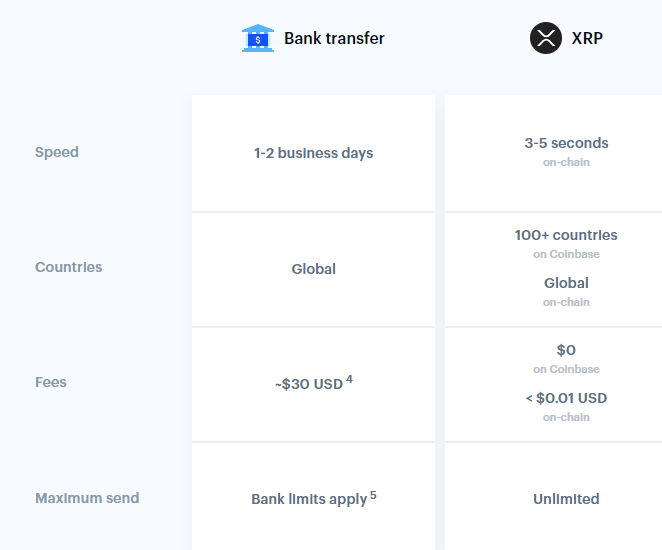 How Can you Send XRP Money Internationally Using Coinbase?
Visit your Coinbase account and confirm if the recipient can convert XRP into local currency. Convert desired funds into XRP and then use your XRP wallet, add the amount you wish to send and add target wallet or email Id to send XRP to global customer.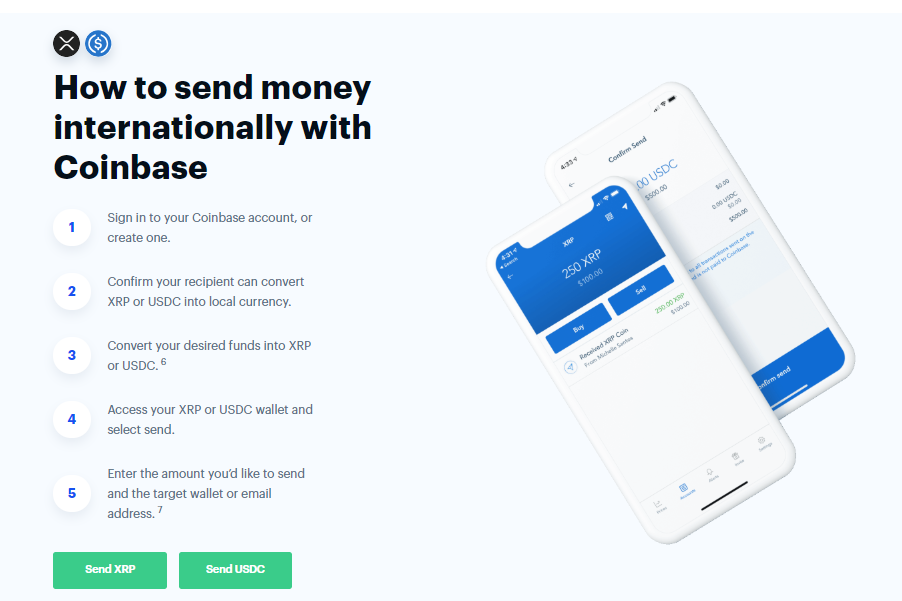 What's your stake on Coinbase's move towards XRP? Let us know