Coinbase Pro Adds XRP Trading Support For New York Customers in Full Trading Mode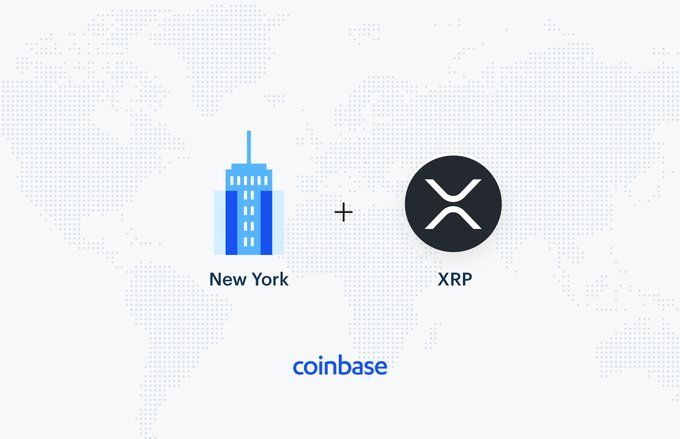 XRP, the third largest cryptocurrency is now available to trade in New York for Coinbase Pro users. The feature is accessible in full-trading mode on May 14, 2019.
Coinbase pro, the professional and an established digital asset exchange broke out a tweet on May 14, announcing  the support for XRP trading for its New York customers. The XRP trading is now made available on Coinbase pro. Nevertheless, the exchange had initially excluded New-York, Japan and most of Asian regions, when it was first announced to support XRP in late February this year,
After three months of an update, XRP trading for the New York market is now available. However, it hasn't revealed anything about Japan and Asia's jurisdiction yet. On the other hand, U.S (excluding New York State), U.K, Canada, Supported EU countries, Australia and Singapore were initially included in the accepted list of countries with the initial support of three trading pairs; i.e XRP/USD, XRP/EUR and XRP/BTC.
Following the relief to New York-based XRP traders/users, XRP's value looks a lot more fresh today. XRP experienced the price bump of 21.35% within past 24 hours which led his trade at the highest value of recent time –i.e $0.38 against US dollar. In addition, the coin is still the third largest cryptocurrency in terms of market cap that presently valued at $16,386,494,571.
What's your view on Coinbase Pro's support for New York-based XRP traders.? What do you think the reason behind XRP's booming price.? Let us know in the comment below