Coinfield Opt XRP To Boost Across 61 countries By Pairing it with XLM, DGB, USDC,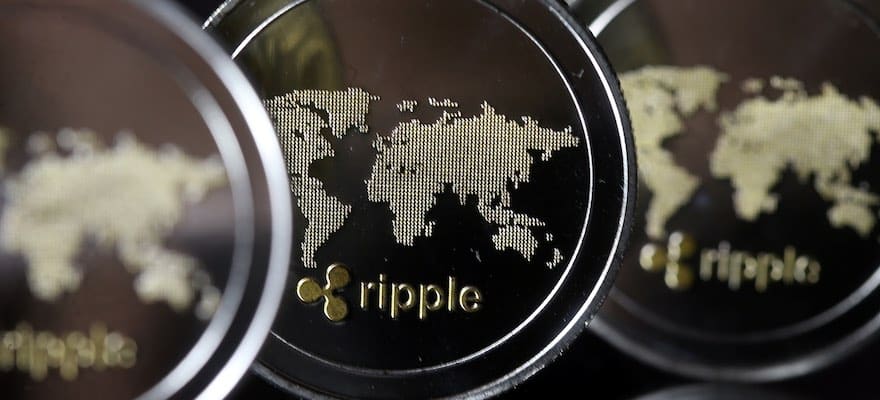 One of the top cryptocurrency exchange platform from Canada, Coinfield announced its new expansion across 61 countries. To expand its services across various new countries, it is pairing major altcoins and stablecoin with second largest cryptocurrency, XRP.
The news first broke out when CoinField exchange announced on Twitter, stating 'the Game is ON'.
The platform is now live in 61 countries! Enjoy trading 20 #XRP based pairs as low as 0.05% commission fee. Sign up at https://t.co/bCReJubCUC@bgarlinghouse @Ripple @Cointelegraph @coindesk @Ripple_XRP1 @xrp_news @XRPtheone @XRPstreetTEAM @KingRippleXRP @XrpCenter @tsuki_ryokou pic.twitter.com/T5MBmdUHWu

— CoinField (@coinfieldEX) November 2, 2018
Consequently, XRP will be paired with Stellar Lumens (XLM), DigiByte (DGB), Civic (CVC), Loom Network (LOOM) and stablecoin (USDC). With this, CoinField exchange has already been began its wallet operations. They hit their platform with funding and withdrawals activity taking these five digital assets.  Beside XRP, Coinfield has stepping ahead with the XLM direct fiat trading pair with USD, CAD and EURO. Coinfiled users can now explore new listing acitivities on its platform – they can deposit LOOM, XLM, USDC, CVC and DGB via their wallets. Moreover, trading of these coins on Coinfieled will be enabled soon by Friday, December 21, 2018 at 11:45 a.m. PST.
The announcement has excited many users, specifically the members of XRP community and the canadian users interested in XRP digital coin.
Really good Job ! I'm not Canadian but I'm an XRP holder so I'm so proud of you ! I really hope than other as @binance @BittrexExchange @Bitstamp @eToro … will follow your exemple !

— Lapinette (@LapinetteGSM) November 2, 2018
Although the year 2018 was the crashing year for almost all the digial assets but among all, XRP has been seen as the top performing cryptocurrency so far. It has managed to stand on top second cryptocurrency untill now and hope to see its jump in near future in terms of value. At press time, XRP is trading at the value of $0.383862 with total market capitalization of $15,647,142,684 as per coinmarketcap.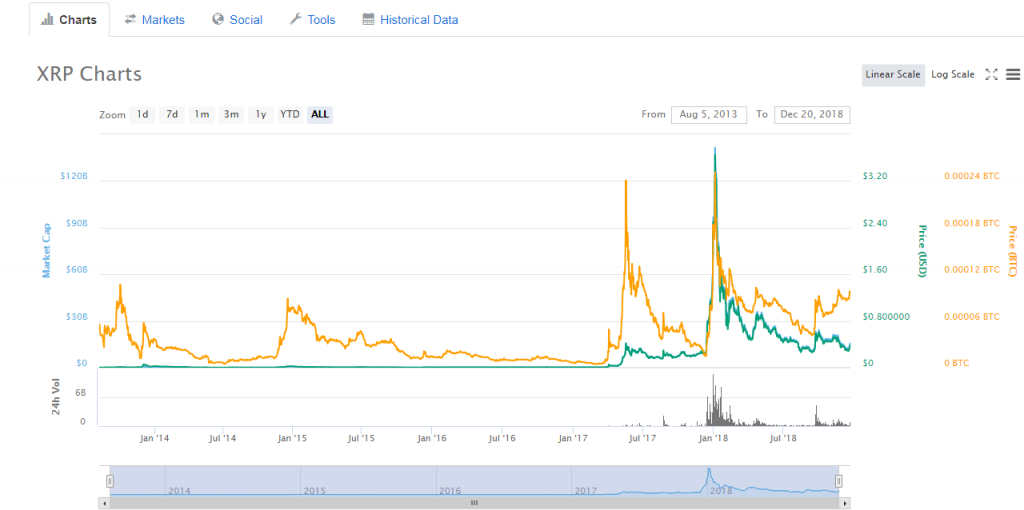 What do you think about XRP's recent surge? do you think it will keep and will rise more in coming year? Let's discuss