Cory Johnson: "Ripple Has Moved Over One Billion Dollars And We Are Opening New Corridors"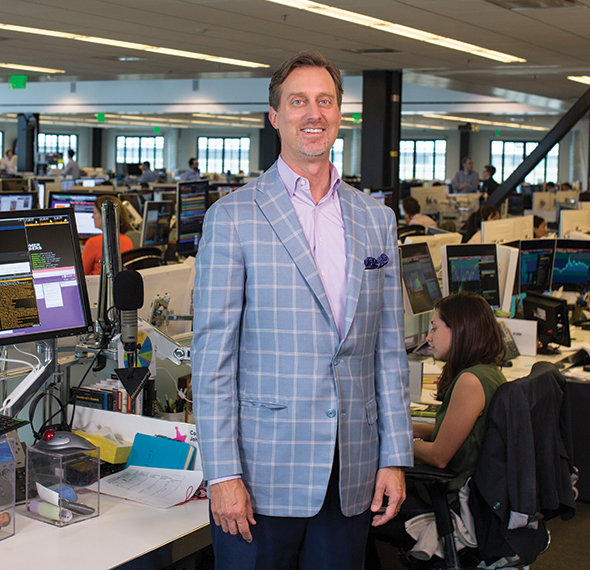 While speaking at the Techonomy 2018, Cory Johnson, the chief Marketing Strategist at Ripple, isn't hiding his admiration for Ripple, the software company promoting three solutions—xRapid, xCurrent and xVia, saying the company is probably the most advanced in the blockchain space. Cory Johnson, a former Bloomberg Journalist and a hedge fund manager at Kingsford Capital Management has been in the limelight in recent days for all the right reasons. As a hype man tasked with promoting Ripple across the world, his efforts appear to be paying dividends.  
In less than one year since the company demanded for his services, Ripple has expanded. Not only do they have offices in New York with dedicated employees catering for the needs of institutional investors, they are expanding their global reach. The company plans to open offices in Dubai by Q4 2018 months after the National Commercial Bank—one of the largest bank in the Middle East announced their support for RippleNet, the networks  enterprise blockchain. The bank has five million customers and mainly caters for the large immigrant community in the Saudi Kingdom while concurrently acting as a connector between Asia and North America banks.
Ripple is padding their foundation and keen to create an alternative solution that is superior—in terms of speed and costs to SWIFT. In their quest to create an internet of value, their first priority is to create a second layer on top of the internet that allows for immediate payments. Already there are visible steps on their effort and with more than 200 financial institutions leveraging their network and with options of either incorporating xCurrent, xRapid or xVia, Ripple now has 100 paying customers and have so far moved more than one billion dollars. 
"We've got around a 100 paying customers, we've moved over a billion dollars on the network we're opening new corridors. When I joined the company, around 9 months ago, they were doing one deal in 6 weeks. Now it's 6 days."
To execute their mandate, they have expanded their human resource base from a 150 to 300 and set to hire more as their solutions become a staple for adopting companies.