Critics Think SEC Lawsuit Is The Beginning Of The End For Both Ripple And XRP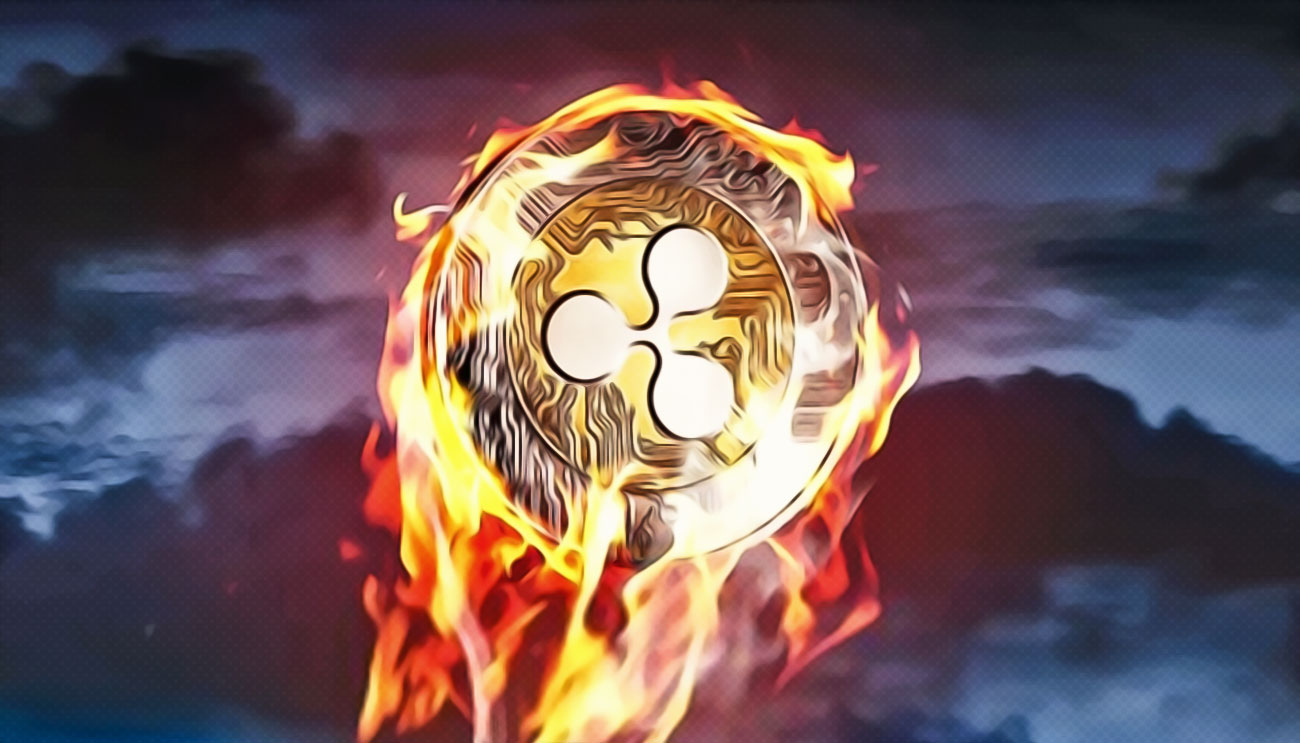 Falling behind BTC, ETH, USDT, Ripple's XRP is the world's fourth-largest Cryptocurrency has lost half of its value in the last 48 hours and is currently sinking.
Currently trading at $0.26, XRP traded at $0.52 at the beginning of Dec 22. The decline begins after Ripple's CEO Brad Garlinghouse revealed in an interview on Dec 22, to Fortune Magazine that ripple is on the verge of getting sued by the U.S. Securities and Exchange Commission (SEC) to which Gralinghouse labeled as an "attack on crypto".
Apparently, the reason because which they are getting sued by SEC is the very nature of XRP as SEC is calling it security, subjecting it to be registered with Commission, and on the contrary Ripple calls it a cryptocurrency. The debate that whether XRP is a security or a Cryptocurrency is not new to Crypto fanatics. It has been debated among them for years.
Though in the past it has never caused any trouble for Ripple, now it certainly has to lead them to hot waters. Some even call it severely troublesome, among them, one of the popular names is Frances Coppola a financial analyst and commentator who publically criticized Ripple in the past who recently stated:
"I think it is the beginning of the end, Investors are already Dumping XRP as quickly as they can".
Following the lawsuit been filled by SEC which alleges Ripple of selling Unregistered securities worth $1.3 billion since 2013, small crypto exchanges i.e. Beaxy, OSL, and CrossTower have either temporarily suspended XRP trading or removed it entirely from their platform. Another blow that struck them is from Bitwise Asset Management which has liquidated its XRP position. Meanwhile, Coinbase's (one of the largest Crypto Exchange) Spokesperson said it is currently "considering options" He was asked about Coinbase's response to the SEC lawsuit against Ripple.
Further, trading veteran and financial author Glen Goodman who said in an email that he has traded in XRP "at various times in the past" Addressed the situation as follows:
"This potential court case is deadly serious for XRP, possibly even lethal,"
Goodman further added:
"The SEC doesn't muck about—if it wants to make an example of Ripple as a warning shot to similar crypto companies, it will go all out to win this case, and XRP may have to be delisted from most crypto exchanges."
On the other side of the story, Ripple is in no mood to surrender as Ripple's CEO Brand Garlinghouse wrote in a Blog post:
"The SEC is completely wrong on the facts and the law and we are confident we will ultimately prevail before a neutral fact-finder,"
He also said that SEC has allowed XRP to function as a currency for the past 8 years and asked about 
"the motivation for bringing this action just days before the change in administration".
Conclusively, as of today, the lawsuit is doing significant trouble for XRP. But its fate has not yet settled as outgoing of the administration who filled the lawsuit and incoming of new administration remained major prospect for them.