Cryptocurrency Adoption – Germany and the US are the most crypto-friendly countries in the world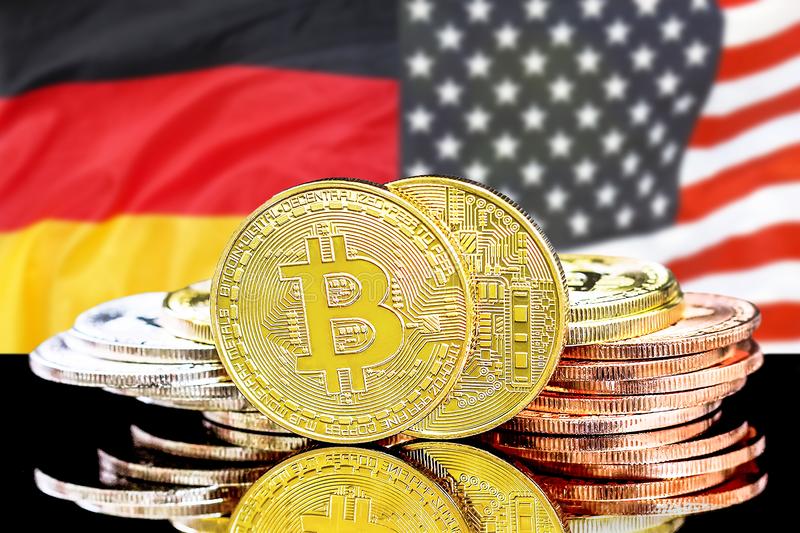 The adoption of cryptocurrencies is increasing at a rapid pace all over the world, and according to research conducted by Chainalysis, Global crypto adoption rose by over 880% in 2021. Countries like Germany, the US, and Singapore are leading the pack as more people, corporations, and institutions now see digital assets as a viable investment and payment option.
In Germany, the number of people holding cryptocurrencies has increased from 8% in 2020 to 11% in 2021. This is a significant increase considering the German population is around 83 million.
Cryptocurrency adoption is being driven by several factors. One of the main reasons is that people are becoming more and more aware of the benefits of cryptocurrencies. Many businesses are starting to accept them as payment, making it easier for people to use crypto in their everyday lives.
Is Germany the Most Crypto-friendly Country?
A report by Coincub shows that Germany has unseated Singapore as the most crypto-friendly country in the world. Germany has a significantly developed infrastructure for cryptocurrencies, with about 30 Bitcoin ATMs and many cryptocurrency exchanges. This makes it very easy for people to trade cryptocurrencies and use them as payment.
How will the EU's new cryptocurrency regulations, Markets in Crypto-Assets (MiCA), affect Germany?
Despite Germany's friendliness towards cryptocurrencies, the country is not immune to the EU's new cryptocurrency regulations. The Markets in Crypto-Assets (MiCA) aims to provide a uniform regulatory framework for crypto tokens and crypto-asset companies across the EU. When it comes to crypto, regulation almost always sounds like a bad thing. However, the MiCA could have a net-positive impact on the cryptocurrency industry as it will bring much-needed clarity and certainty.
For instance, most EU countries currently have customized laws regarding the taxation of cryptocurrencies. Also, the UK has their own regulations. This makes it very difficult for companies to operate in multiple countries. The MiCA will provide a standard set of rules that will make it easier for companies to do business in the EU.
The introduction of the MiCA is also likely to lead to an increase in institutional investment in the cryptocurrency industry. Institutions have hesitated to invest in cryptocurrencies due to legal uncertainty and lack of regulation. However, with the MiCA in place, institutions will feel much more comfortable investing in crypto. This is good news for Germany as it will make it even more attractive to crypto businesses and investors.
What are the most common cryptocurrencies you can buy in Germany?
The most popular cryptocurrencies in Germany are Bitcoin, Ethereum, Ripple, Bitcoin Cash, and Litecoin. Bitcoin is the most popular cryptocurrency, with a market share of over 60%. Ethereum is the second most popular cryptocurrency, followed by altcoins like Ripple and BNB. Despite the recent market fluctuations, XRP remains the third most purchased cryptocurrency in Germany, followed by Tether. Unsurprisingly, many people buy Ripple (XRP) along with Bitcoin and Ethereum.
If you want to buy cryptocurrencies like bitcoin or XRP (Ripple), you can do so using Euros or US dollars. You can also use crypto cards, credit cards and other fiat currencies.
How is the USA performing in terms of crypto adoption?
The US is known for its innovative and entrepreneurial spirit, so it's no surprise that the country is one of the leaders in cryptocurrency adoption. However, crypto regulations and laws are still in their infancy, hindering the broader adoption of cryptocurrencies.
Although few federal laws regulate cryptocurrencies, some states have introduced their regulations. For example, in California, a bill was introduced requiring companies to obtain licences before trading or issuing cryptocurrencies. The bill is still in its early stages, but it shows that the state is serious about regulating the crypto industry.
These laws are being implemented to protect investors from fraud and scams. However, they are also making it difficult for legitimate businesses to operate. This is hindering the broader adoption of cryptocurrencies in the US.
Are there more crypto regulations coming worldwide?
In September 2022, The Biden White House released its first-ever framework on what crypto regulation in the U.S. should look like. These are aimed at facilitating secure transactions and ensuring that crypto-asset firms are held accountable. This is good news for the industry as it shows that the US is taking cryptocurrencies seriously.
Similarly, Russia's central bank and Ministry of Finance have recently agreed on legislation to enable cross-border payments using cryptocurrency.
Just like the U.S, crypto regulations worldwide are still in their infancy. However, many countries are working on a comprehensive approach to regulating crypto tokens. This will likely include rules on how digital assets can be traded, taxed, and used for payments. However, the devil is in the details, and it remains to be seen how these regulations will be implemented.
While regulations can be seen as a hindrance to the adoption of cryptocurrencies, they are necessary to protect investors and ensure that the industry is fair and transparent. With more countries introducing regulations, we can expect the adoption of cryptocurrencies to increase in the coming years.