Crypto's Global Market Cap Drops Below $1 Trillion, as the Market Nears Bottom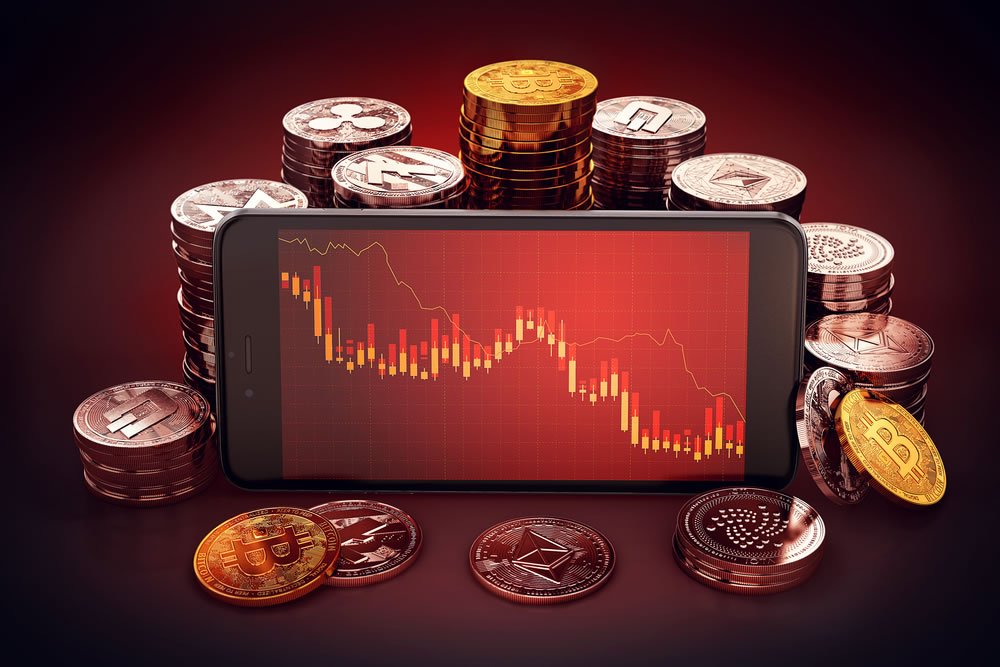 Bitcoin's recent correction causes crypto's global market cap to drop below the $1 trillion mark.
Past 7-days have been quite rough for crypto. In the week, Bitcoin lost value by 11.6%, causing crypto's global market cap to breach the $1 trillion mark. The liquidation that started on August 19th, with a 10.2% of single day loss, has impacted crypto's global market cap significantly.
On August 17th the crypto global market cap was around $1.15 trillion. But later as an impact of Bitcoin's downward move, the value dropped below $1 trillion a few hours ago. Notably, the last time the number was below $1 trillion, was during the last week of July.
Currently trading at $21.2k Bitcoin is hovering just above $21k a crucial support level. Observing Bitcoin's behaviour market analysts are making projections of when the premier cryptocurrency could finally hit the bottom. In one such attempt analyst 'Rekt Capital' stated that the bottom could be hit during the Q4, before the Bitcoin eventually breaks through the bears. He highlighted:
"In 2015, BTC bottomed 547 days before the Halving In 2018, BTC bottomed 517 days before the Halving (discount March 2020 crash) If Bitcoin is going to bottom 517-547 days before the upcoming April 2024 Halving"
The analyst also noted that Bitcoin's recent performance is on the historical lines as the coin is down 8% from (weekly) 200-MA $(23.1k). Rekt Capital mentioned that historically the premier cryptocurrency goes down -14% to -28% north of 200-MA. He noted that the Bitcoin has already illustrated the trend in mid-June, when the coin went 21% below 200-MA.
#BTC is down -8% below the 200-MA right now

Historically, $BTC tends to decline -14% to -28% below the 200-MA

In fact, BTC already declined -21% below the 200-week MA a in mid-June which was very much in line with historical numbers#Crypto #Bitcoin pic.twitter.com/MzZfu0fEf5

— Rekt Capital (@rektcapital) August 22, 2022
Another famous trader and analyst, Ben Armstrong, tweeted that although the bottom is still not there 'we are almost to the bottom of the bear market'.
Bad News: $BTC is probably going lower and will find a new bottom

Good News: We are almost to the bottom of the bear market. It won't be long now.#bitcoin #crypto

— Ben Armstrong (@Bitboy_Crypto) August 19, 2022