Crypto's Global Market Cap is Back Above $1 Trillion as the Bitcoin Rallies to $23k.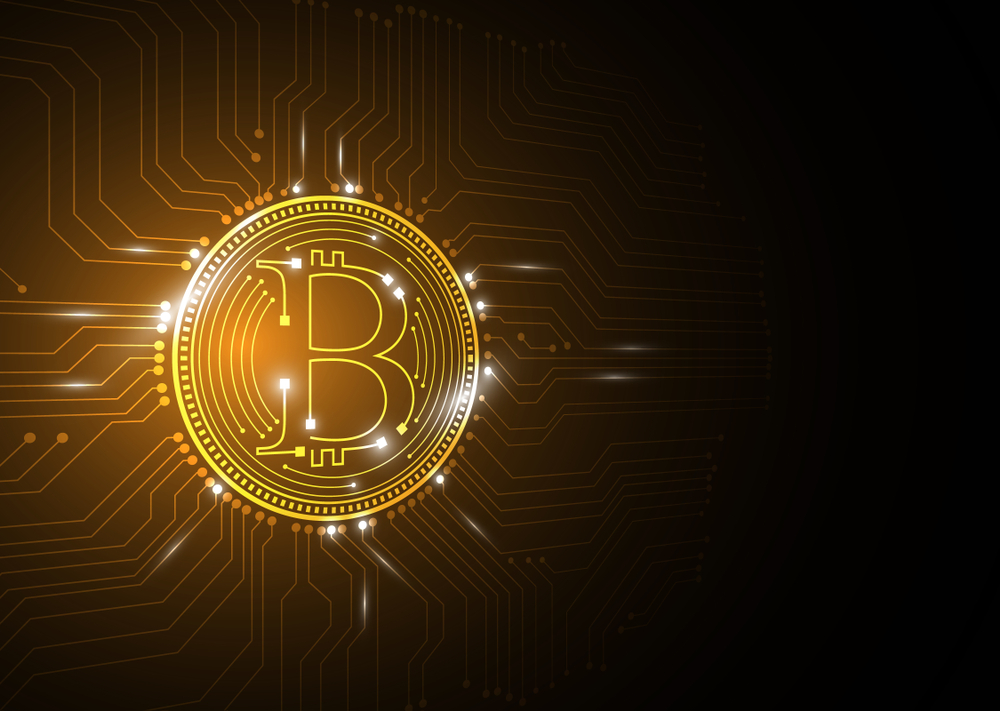 As the Bitcoin breaks above $23k, the global crypto market cap regains the $1 trillion mark.
The Month July
After a dire first half of the year 2022, Bitcoin finally seems to finally have had a stable month. During the month of July Bitcoin has regained its lost value by 15.6%. During the first half of the, the Bitcoin mostly traded between $22k and $18k mark. It was on July 18th that the Bitcoin eventually broke above $22k.
Bitcoin capitalized further on the gains and crossed the $24k mark on July 20th. In the following week the premier cryptocurrency went through correction and hit a low of $20.7k on July 26th. As the short lived correction has concluded Bitcoin is now pumped back above $23k as the coin retests $24k.
In the month of July, while the highest point is $24.2k, the lowest has remained $18.7k, a price change of $5,500. It is notable that the Bitcoin had lost its value by 37% in the month June.
Market Overview
Further, currently trading at $22.9k Bitcoin is up 8% in the day and 0.98% over the week. As a consequence of Bitcoin's recent positive price behaviour, the entire market has turned green. Which has further led the crypto global market to regain $1 trillion for the second time during the month. Up 8% in the past 24-hours, crypto's global market cap is currently standing at $1.06 trillion.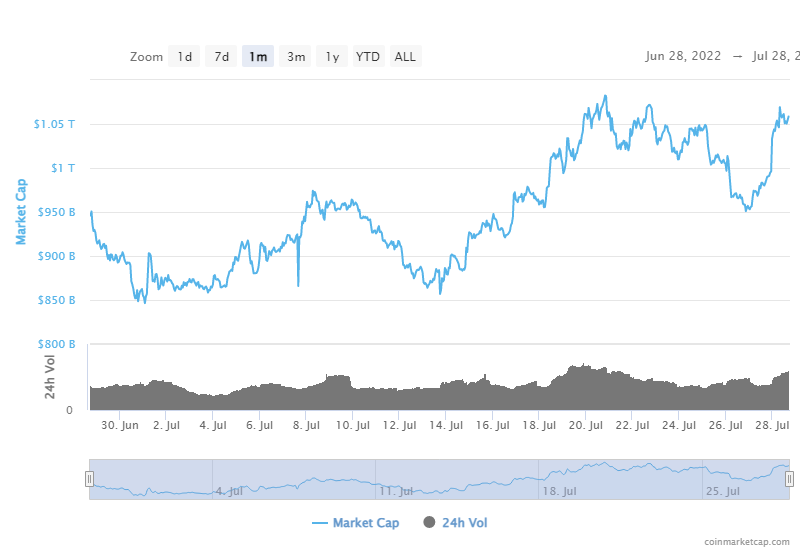 Moreover, the recent relief in the market is only a temporary one, as Bitcoin is still surrounded by bears. On the upside, however, the bear market is projected to last until the first quarter of 2023. After which Bitcoin is expected to record new all time highs. Notably, recent increase in interest rates by the Fed may have a positive impact on Bitcoin price behaviour.