DigiByte Price Prediction 2022-2025 | Will DigiByte ever reach $1?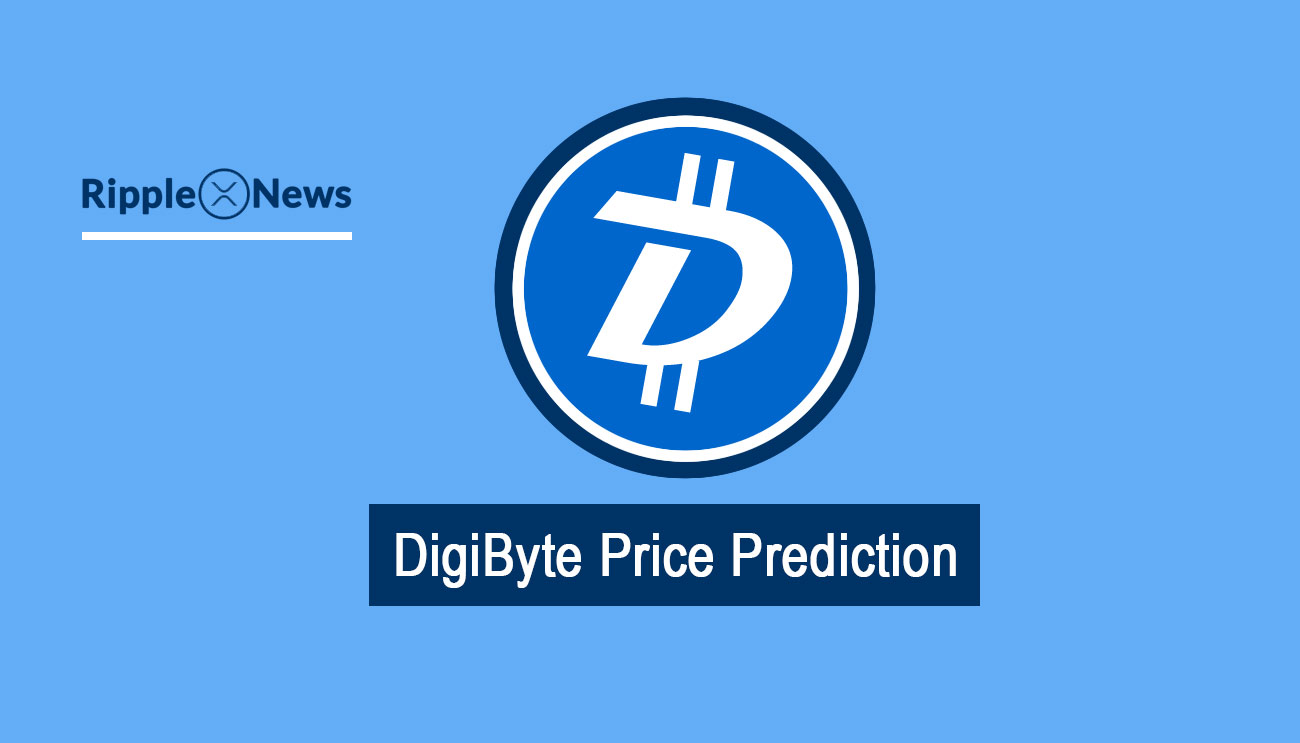 DigiBytes has been around in the crypto market for very long. the blockchain of DigiByte pays a lot of attention in the downturn of the blockchain performance. If you are thinking of investing in the crypto, we are here to give you a detailed outlook of the DigiByte Price Prediction for 2022 and beyond.
But before we talk about the predictions, lets take a look on what is DGB and it's becoming the next big crypto in the world. Let's start.
What is DigiByte?
DigiByte was established in 2014 by Jared Tate, its primary developer, to focus on increased speed, decentralization, and security. In reality, the DGB technology is far superior than most others, making it distinctive and one of the most efficient altcoins. Considering that Bitcoin is 40x quicker because it has a block time of 15 seconds. The UTXO blockchain has been built to achieve the fastest block speed, making it unique.
DigiByte is a blockchain open source and an asset development platform. DigiByte blockchain claims that existing Bitcoin and Ethereum blockchains are insufficiently safe and scalable. The universal blockchain of DigiByte has five DigiByte mining algorithms, with only one being used by most blockchains. The five different mining algorithms prevent and increase safety of the mining network.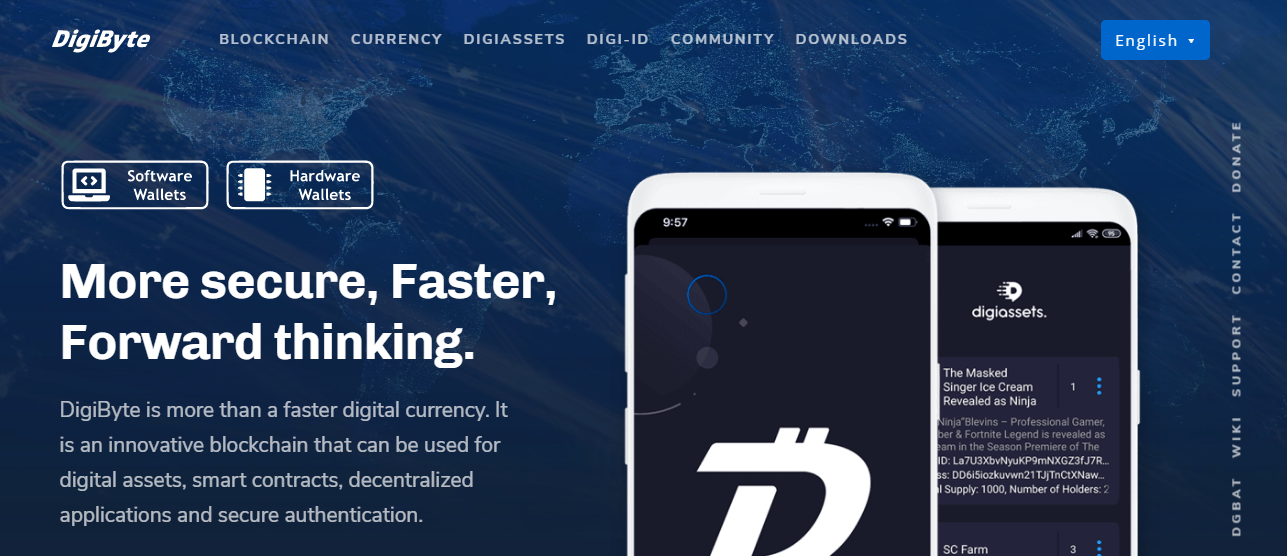 DigiByte has a lack of fees and almost quick transfers, too. Where Bitcoin transactions might take ten minutes to confirm, the confirmation times of DigiByte are lowered to only a few seconds. This makes it among the world's quickest transaction blockchains. Users can transmit the DGB without having to pay any fees or to register.
These advancements over previous blockchains also did not slow down Digibyte's speed of development. DigiByte engineers continue to enhance the blockchain even after more than 6 years. Thanks to ongoing upgrades to increase effectiveness, safety, speed and efficiency of DigiByte making the blockchain one of the most cutting-edge and advance blockchain around the globe.
Th DGB Coin
The DigiByte Coin (DGB) has never had an ICO and they were never mined ever before. They are made exclusively through mining. Ultimately a whole supply of DGB 21 billion will be performed and after that there will be no mining of coins to be performed in any way.
DigiByte Price History
On 6 February 2014, DigiByte hit the market at the $0.001232 price. The price began to fluctuate with the beginning of DGB trade and remained constant for several years, with some price changes until 2017. As the DigiByte pricing was somewhat improving, prices remained being constant with minimal volatility till the end of May 2017. At the end of May, the price was $0.017.
Then at the beginning of June, the price went down significantly to $0,056. In addition, towards the end of June, the price fell to $0.019. Surprisingly, in mid-November the price reached $0.008, and slowly began to increase. DigiByte has been traded for $0.005 by the end of 2017. There were some price fluctuations for the year 2018 same as the year 2017.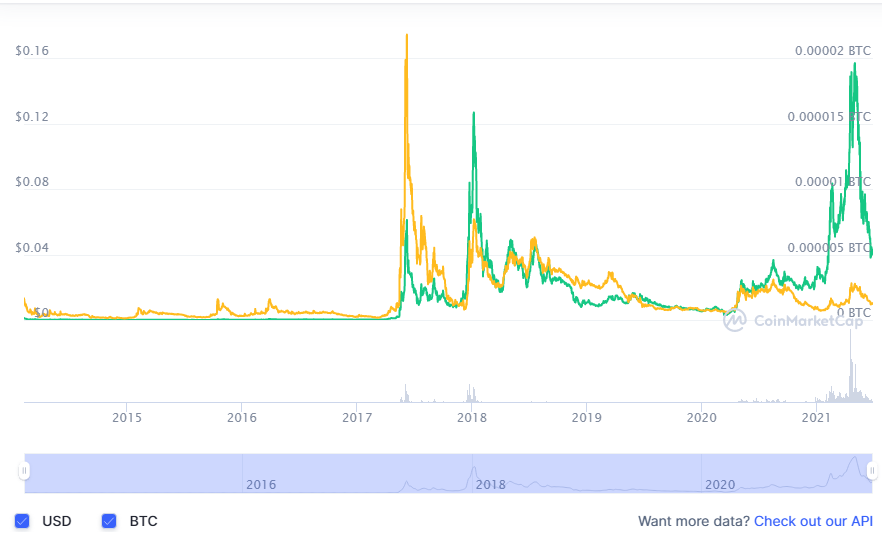 With the bears dragging on, the price of DigiByte began in 2019 at $0.010 and the price was fluctuating further over the course of several months. By the beginning of June, the price was $0.016 and by the end of August it was $0.008. Later on, until December, DigiByte was still in the same pricing range with less swings. By mid-December, the price reached $0.006. DigiByte was traded for $0.005 at the end of 2019.
The same price, traded at end 2019, was started by DigiByte in 2020 at $0.05. DigiByte was sold in the range $0.005 to 0.008 and was traded till the end of April with little variations. Later, during the first week of May, the price increased to $0.02. For several months, the price began to sink further. The 2020 yeas was ended with price of $0.024.
In May 2021, following the DGB token of $0.17, DigiByte crypto-currency surpassed its all-time high.
DigiByte Price Prediction
DGB Price Prediction 2022
In 2021 DigiByte may become astonishingly promising, reaching $0.09314. By 2022, DGB mining might be decentralized, allowing users to participate into smart contracts. The hyped-up Guarda DigiByte wallet has already been released by DigiBytes in 2018 and will start further in 2021, which may play a vital role in recruiting investors to the blockchain network. Based on DigiByte price performance, by the end of 2021 the figure might amount to $0.0601 DGB.
DigiByte Price Prediction 2023
DigiByte might become one of the most popular cryptocurrencies by 2023, and prediction is being made about how high DigiByte may be. It might stay one of the most often used crypto-currency because of its close security procedures and powerful algorithm. While several cryptocurrencies are more important than DigiByte, the cryptocurrencies have been rooted for their excellent security and scalability in the crypto market. By 2023 it might reach US$0.1.
As the official website of DigiByte confirms, there are some interesting developments on the future which might have an enormous influence on the industry. Taking into account future development, the DigiByte Foundation, which aims to focus on education, outreach and innovation according to DigiByte 2025 pricing predictions, is often spoken of.
DigiByte (DGB) Price Prediction 2025
In 5 years', time, DigiByte can offer the transaction with a straightforward and user-friendly platform and can increase user security. DGB might shatter its price record and with increased market capitalization it could get more price drives. The Crypto may be traded for a value of between $1 and $3 by the end of five years.
Market Sentiments for DigiByte Price Prediction
PricePrediction.net
According to the priceprediction predictions by the end of 2025, DGB may reach around $0.25 to $0.30.
Crypto Gunther
The crypto analyst believes that the DigiByte price would rise up to $10 by the year 2021 end. If this happens, a market capitalization of $220 billion may be provided by the DGB cryptograph, making this the industry' s most valuable coin.
Digital Coin Price
The Digital Coin Price forecasts that by the end of 2025, DGB may reach $0.128015. The approach to DGB price projection is likewise moderate.
Wallet Investor
Wallet Investor forecasts that in a period of five years DigiByte prices may reach $0.319. Compared to the other projections, this prediction is rather conservative.
Trading Beasts
At the end of 2021, DigiByte may trade at 0.07315132 dollars, according to Trading Beasts, and by the end of 2024 would touch 0.0977791 dollars.
Our Price Prediction for DigiByte
DigiByte started with $0.02 in the year 2021. The price went high afterwards for some time. DGB may focus on some progressive platforms and integrations. The price is supposed to rise if the bears can no longer maintain the market. It might attract attention from consumers and investors if it can increase safety and transaction speeds. The maximum price is expected to reach $2 dollars for DigiByte by the end of 2025.
Where to buy DigiByte?
Besides the DGB mining, the majority of people undoubtedly ask where DigiByte tokens may be bought. DGB is a freely tradable cryptocurrency, which may be exchanged in a different cryptocurrency. More importantly, the DGB crypto is very well capitalized on the whole market. Therefore, the DigiByte pricing projection needs to be looked at when you buy.
Some of the famous exchanges such as Binance, OKEx and Bilaxy offer the trading pairs. These platforms extensively offer short term plans using many payment methods such as PayPal, Skrill, Bank Transfers and many more. After buying, you can store the tokens in DigiByte Wallet.
DigiByte Price Prediction FAQs
Is DigiByte a good Investment?
DigiByte is a particular appeal for buyers globally thanks to its transaction speed. Of late, the platform has taken a lot of popularity, because it also accepts credit cards and the authentication goes very swiftly. Comparatively, Fiat consumers must always wait a long time. in Shot, its going to be amazing investing in GDB.
Will DigiByte ever hit $1?
As we have predicted above, the prices will rise to a certain level. Eventually there will be profit in new future if you invest for long term. According to our predictions the price may reach the $1 mark by 2025.
Why DGB is so unique?
A unique function called SegWit gives a significant momentum to many users on this platform. This feature allows transactions incredibly fast.
The bottom Line – Will GDB succeed?
Digibyte, together with its solid dedication and wide scope, is a fascinating initiative considering the lack of knowledge of the project outside its community. In many aspects, the team of volunteers has made much more advances than other blockchain initiatives that want to establish a monetary transaction that fully embraces Bitcoin.
Predicting the prices of Highly volatile and risky asset tokens is a thankless task. It is always advisable for investors to take due care and follow the many technical elements and price trends to decide for themselves how to purchase or sell digital assets.
Almost 6 years of development show that DigiByte will be here to survive and that the Community will continue to build and improve the blockchain and also people will learn about evident safety, sustainability, speed and efficiency of DigiByte.
Share your views in the comment section below and become the part of this discussion.