Elomax Announces The Private Sale Of Its Token $ELO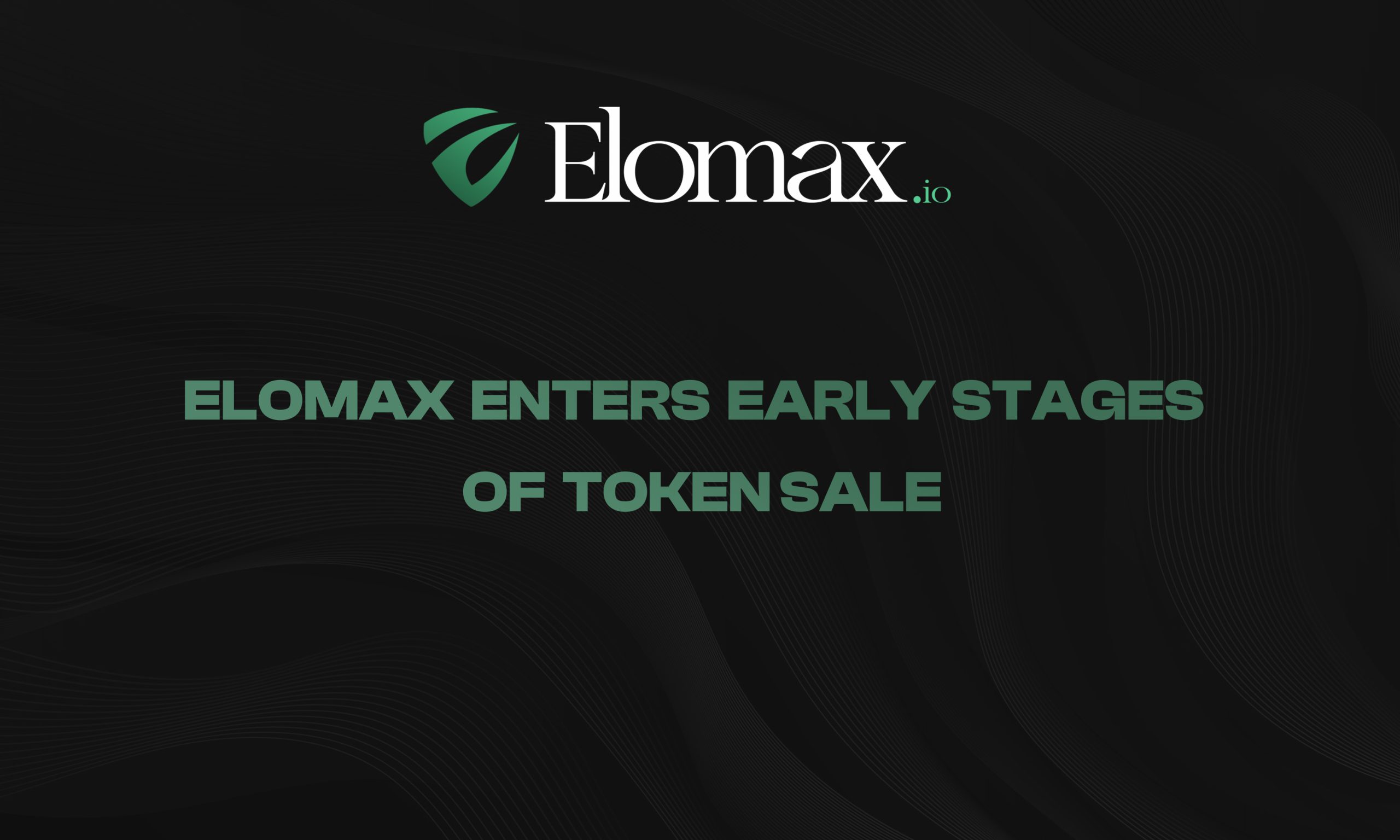 The new marketplace and web3 freelance work provider on the Solana blockchain are out to revolutionize the blockchain industry.
Elomax is the world's first Web 3.0 project that is a completely automated peer-to-peer, marketplace dedicated completely to enable people to work freely without the need to pay any fees. It engages companies with independent professionals and agencies all over the world.
Elomax aims to provide the opportunity to become a full-time professional Freelancer with unrestricted access to brands, businesses, and private clients by allowing regular people to explore, discover, and offer services in the Web3 world.
The huge talent gap in Web3 has caused less competition and higher pay at both large and small and mid-sized businesses because the workforce demand in the blockchain industry is not met. Web3 is all about giving more power to the people, and companies that require service providers to assist them in claiming their stake in the metaverse through products, virtual items, and experiences.
Solana's performance outperforms the popular Ethereum blockchain and our system is very seamless for Intending clients and freelancers that wish to access our services efficiently. Individuals can sign up on Elomax to offer their services if they meet specific requirements within minutes thereby providing a surplus workforce for all aspects of the blockchain technology.
About $ELO:
The Elomax ecosystem makes use of the Decentralized Autonomous Organization (DAO) to establish a proper governance structure in which everyone is a stakeholder. DAOs are smart contracts that enforce specific rules for the ecosystem to function without the need for an intermediary or a middleman. Elomax community members will vote on partnerships, integrations, and new features to improve the ecosystem and every user in the Elomax ecosystem has a say in the company's future.
Staking our $ELO token entitles you to immediate passive platform benefits. Customers have the option of locking the $ELO token for a different number of days on the platform in return they'll get a huge amount of returns on their investments.
DETAILS ABOUT THE PRIVATE SALE A
Immediately after the private sale, important steps have been planned and are ready to be offered to contributors in the next few months.
An innovative and decentralized system allows people around the world to find work and to learn with the best online E-learning facilities, to hire the most successful Freelancers in the world for your IT, Marketing Consulting, and Translation needs, and easy access global Marketplace.
ELO is a promising project with very great use cases that are relevant in our world today. You can participate in this private sale by contacting the ELO team via email at [email protected]
Date: September 3rd, 2022 – October 4th, 2022
Token Price: $0.017To be a part of this private sale into the future of web3 marketplace and workforce provider, send a mail to the
To get more information about this project kindly check out: