Eth Merge Date and What Is It?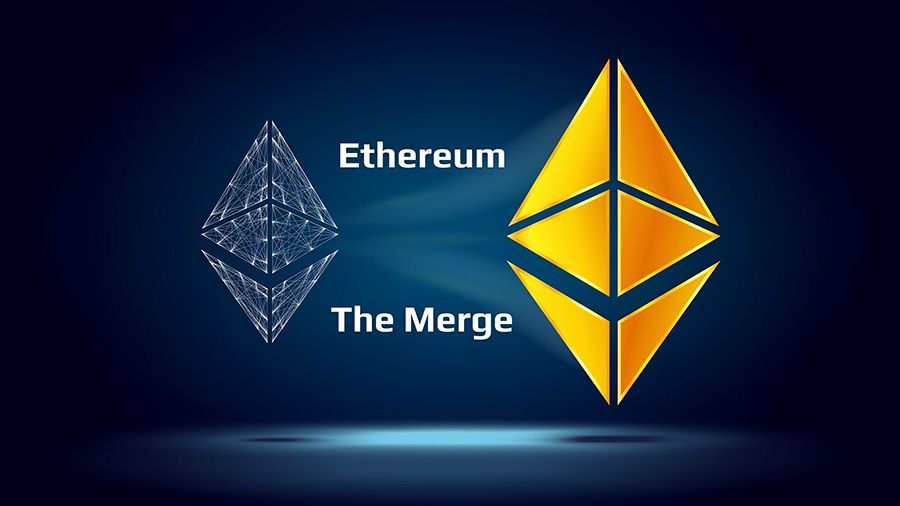 No doubt, Eth merge is the new buzz in the crypto world. Every cryptocurrency investor with Ethereum coins is waiting for this update. However, speculations are high on the impact of the transition.
Fears about the merge's impact on prices and the coins' values are putting investors in a fix. Also, some investors think that Ethereum 2 is entirely a new coin. All these speculations are due to misinformation and misunderstanding.
The Merge
Ethereum is transiting from the proof-of-work (POW) transaction to Proof-of-Stake (POS) consensus blockchain. The aim is to make the Ethereum network less energy-consuming. The transition is now popularly known as the merge. But when will this transition take place? Here is where Eth merge date is.
What is Ethereum merge date?
Ethereum Merge date is when the transition to Proof-of-stake will occur. The Eth developers and community set the transition period between September 13 and September 15, 2022.
Ethereum co-founder, Vitalik Buterin, declared this date on his official Twitter page. He also requested users and developers of this network to upgrade their clients during the period.
The Ethereum upgrade began several months ago with several milestones achieved. In 2020, a new technology for verifying and adding transactions on the Mainnet (Ethereum network) dubbed Beacon Chain was launched.
This technology became a game-changer and inspired a move to Ethereum 2.0 network. The Ethereum developers embarked on testing this technology to assess its suitability to run the Ethereum network completely.
Shifting to Beacon Chain has been delayed several times due to misconceptions. To clarify the issue and enhance investors understanding, Ethereum added a misconception page on its website that answers common questions about the transition on July 22, 2022.
What will happen after the Eth merge date?
The merge will change how the Ethereum network operates permanently. Some of the expected changes include:
Slowed new coin flow
Shifting from PoW to PoS network means that mining will cease. The action will mine that no new Eth tokens gained from mining will be available. Many miners will shift to staking, reducing energy consumption by 99.95%. Investors will only get staking tokens which are less than one from mining. This being the case, the flow of new Eth coins will slow down.
ETH 2 will not have mining options. However, if one wishes to continue mining, they can shift to a new proof-of-work network such as Ethereum Classic.
No changes in the transaction speed and gas fee
Like many upgrades, you might expect that shifting to a proof-of-stake network will impact transaction speed. It also might be an expectation that gas fees will decrease or increase.
According to Ethereum, the merge will not impact transaction costs and network congestion. The goal might come in future updates. As such, transaction speed and gas fees will remain the same.
Impact decentralization of Ethereum network
The basic principle of cryptocurrency is decentralization. Blockchain inventors' dream was to eliminate a centralized system for financial transactions. Since its conception, Ethereum has been using a decentralized network. It relied on computing powers to remain on afloat.
But from the Eth merge date, things will change. The proof-of-stake shift will hand over control of the Ethereum network to wealthy stakers. They will have the power to control the system through staking. Big owners of Ethereum coins will determine the operation and transaction levels in the network. This aspect is a setback from the decentralization approach.
Sharding will be a new norm
With the shift from mining to staking, the transition validating will take a new dimension. Sharding will become possible. This aspect involves dividing validation tasks into small packs to enhance transaction processing on the network.
Participants will now have an opportunity to use varying devices such as phones to validate transactions. The step might be a solution to the congestion problem in the Ethereum network.
A potential fork occurrence
As noted, the transition will make ETH miners obsolete. Staking will be the new norm for verifying and validating transactions on the Ethereum network. However, some miners might continue working on the proof-of-work blockchain, leading to a fork occurrence. Fork involves a split of the transaction chain into two chains where each chain progresses with a set of its own tokens.
In a word, the Eth merge date is around the corner. The transition will be transaction validation and verification. As an investor, you need to understand how it will impact you, especially if you are a miner. So, keep an eye on the marked dates.