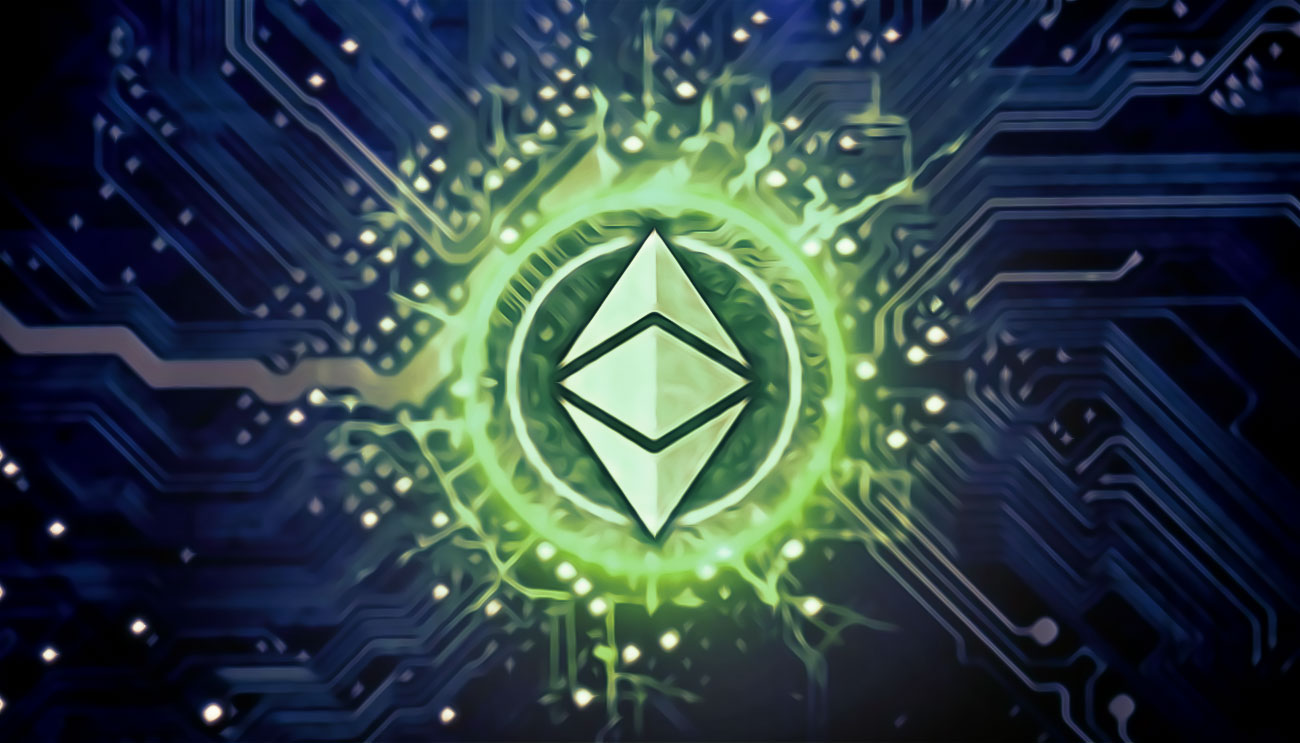 Whether you invest in cryptocurrency CFDs or just have an interest in digital currency, there's no denying that 2020 was a breakout year for crypto as the world began a shift towards the adoption of digital currencies and the acceptance of decentralized finance. And as we begin the second quarter of 2021, we've already seen plenty from the crypto world including the initial public offering from Coinbase, the largest digital currency exchange in US. Over 2020 we became accustomed to Bitcoin hitting new highs, and with companies like Tesla accepting Bitcoin as payment, along with Visa and PayPal adding Bitcoin to their offerings, the king of crypto didn't get that nickname for nothing. But let's not forget about Ethereum. As the second largest cryptocurrency, Ethereum also brings a unique technology which makes it quite different from Bitcoin in that it has a network which developers can use to create their very own crypto, along with many other functions. There's also Ripple which, although not as well known, is still managing to find plenty of its own headlines in the crypto realm.
With that in mind, let's take a look at how three of the most popular cryptocurrencies are matching up so far in 2021.
Ethereum shoots for the moon
Ether, the cryptocurrency powering the Ethereum platform, has broken through the massive $3,000 mark, which was a 3% gain for the second largest crypto. This means that Ethereum has breezed past Bitcoin's performance, with Ether rising by an unprecedented 325% so far this year, compared to Bitcoin's 95%. According to analysts, the rally began as a result of the increase in institutional investment in cryptocurrencies, particularly in Bitcoin, and then continued, thanks to Ethereum's cutting-edge decentralized finance (De-Fi) technology and the global growing interest in De-Fi. In an act that could further cement Ethereum's place in the markets and the world in general, it has been reported that the European Investment Bank will issue a digital bond over the Ethereum blockchain. Ethereum's value is now an eye-watering $367 billion, according to CoinMarketCap, and Ether and Bitcoin together account for over two thirds of the entire crypto market worldwide. Move over Bitcoin, Ether has become a force to be reckoned with, and the release of Ethereum 2.0 could see the platform's crypto gain even more attention. However, Ethereum will need to stay on top of its game in the De-Fi and NFT (non-fungible token) space as newcomers Cardano and Polkadot are on the up-and-up, and could soon be nipping at its heels.
Bitcoin's on a rollercoaster
The king of crypto's price fell under $50,000 in April, which was the first time the crypto has hit such a low price since March. This came after US President Joe Biden proposed a capital gains tax hike, which led to a dip in the stock markets. However recently, Bitcoin rose by 10% to land at $54,338, making up for its previous lows and showing that the global crypto leader can bounce back quickly. This was the biggest intraday price increase that the crypto had experienced since early February. The rise coincided with a tweet from Elon Musk, which some people think may have impacted its prices. Tesla had invested $1.2 billion in Bitcoin in the first quarter, and recently announced that they made $101 million when they sold it. Bitcoin has had an immense amount of institutional investment and additions into mainstream finance companies like Visa, and according to CoinDesk, even JP Morgan is preparing to offer its private wealth clients an actively managed Bitcoin fund. The future continues to remain interesting for Bitcoin and those who invest in cryptocurrency as CFDs ought to keep a close eye on the latest developments to see where Bitcoin prices will head next.
Ripple versus the SEC
Since last year, Ripple has been caught in a legal battle with the US Security and Exchange Commission and according to Ripple's CEO Brad Garlinghouse, "The SEC has said… XRP is a security. And so we're now engaged in a court discussion. So far, I feel good about how that's been going, but it's certainly frustrating." When it comes to Ripple's XRP cryptocurrency, the legal issues have led to an up-and-down performance so far this year. However, at the end of April, Ripple's XRP jumped up by 59.28%, and the world's fourth largest cryptocurrency also had an 11.29% increase in market capitalisation. While the greater cryptocurrency community has been sceptical of the company's tussle with the SEC, this latest price increase suggests that perhaps investor confidence in the crypto is returning. Will Ripple see the same popularity as Bitcoin and Ethereum, or will it merely be a ripple in the growing ocean of cryptocurrency popularity? Only time will tell.
Riding the crypto wave
One day it's up, the next it could be down—that's the volatility that has characterized cryptos like Bitcoin and Ethereum from the very beginning, giving those who invest in cryptocurrency CFDs or Contracts for Difference both opportunities and risks. CFDs allow you to invest in the price movement in both directions—increases as well as decreases—of top cryptos like Ethereum and Bitcoin, without having to purchase the underlying asset (in this case any actual crypto). Essentially, you're trading on volatility, so if you were to expect the price to increase, you'd open a 'Buy' deal or 'Go long,' whereas if you expected the price to drop, you'd open a 'Sell' deal or 'Go short.'