FED's Chairman Powell: Cryptocurrencies do not pose a risk to the American economy.It's time to buy?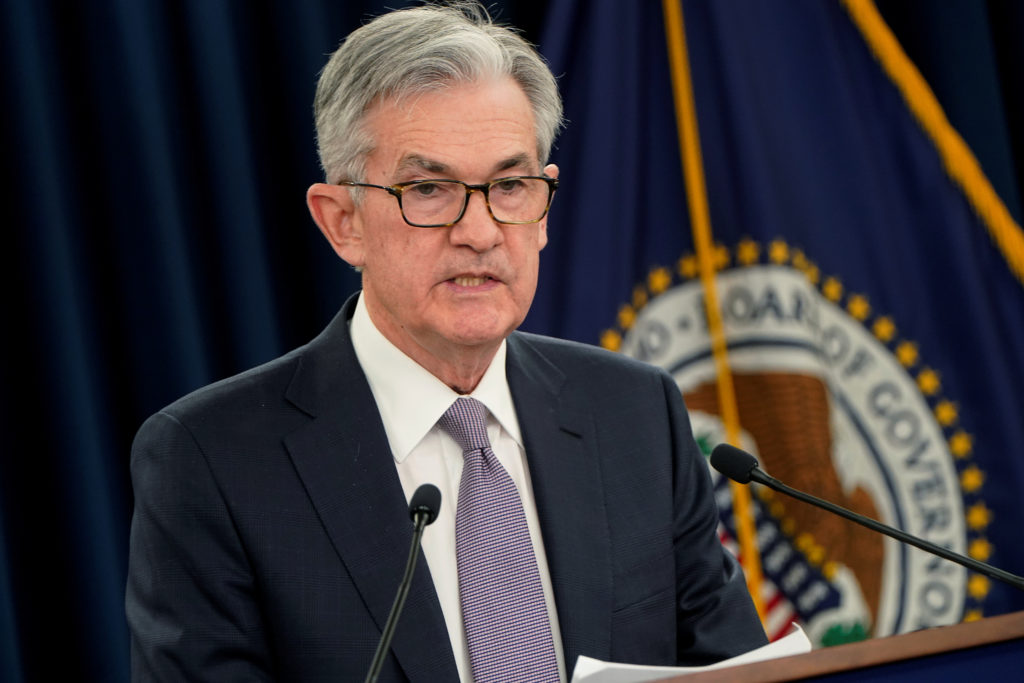 The U.S. Federal Reserve officials confirmed at least 3 rate hikes and approved to accelerate the withdrawal of the unprecedented monetary stimulus used to support the markets during the coronavirus. The FED will reduce its bond purchases by $30 billion every month to wind them down early next year.
Crypto traders were paying close attention to the FED decision, because tightened monetary policy will surge US dollar higher, which is considered bearish for risky assets priced in USD, cryptocurrency included. For the past week, BTC price has fallen 15% since investors were worried about an even more aggressive withdrawal of the stimulus and faster interest rate increases that would be announced in FED's meeting in December.
But now, as the FED's decision diminished investors' nervousness about the uncertainty towards the crypto market, BTC spikes from $46,500 to a daily peak of $49,400.
FED's Chairman Powell: Cryptocurrencies do not pose a risk to the American economy
Also on Wednesday, Fed's chairman Powell said that he doesn't see crypto as a "financial stability concern" . "Stablecoins can certainly be a useful, efficient consumer serving part of the financial system if they're properly regulated," Powell said. "And right now they aren't." Powell also suggested that it will take time to develop a potential national digital coin and regulated cryptocurrency market.
Bexplus Analyst Predicts Bitcoin Will Soon Rally to $60,000
Bexplus chief analyst Justin Kwok indicates that on the 4H price chart, we can see that the current price trend seems to "copy" that in late September: the same 3-wave movement. On the RSI indicator, the same hidden bearish divergence formed. Also, the MACD signal lines formed a "gold cross" and trending up towards the 0 axis, which shows a bullish signal as well. A potential rally to $60,000 will appear in the coming weeks.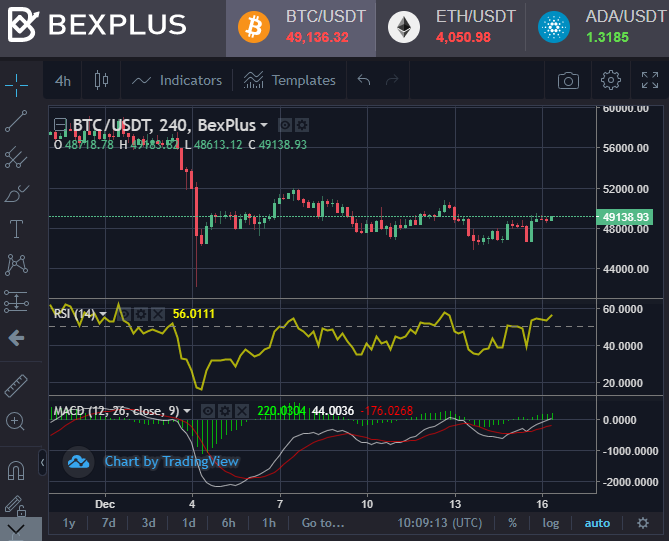 How to Maximize Profits from the BTC Boost?
BTC futures trading is a popular instrument that allows traders to profit on market fluctuations. It enables investors to go long or short BTC price, that is both uptrend or downtrend are profitable. One of the reasons why so many traders are attracted to BTC margin trading compared to spot trades is that you can usually get higher leverage.
Here takes 100x leverage as an example. If you want to open a 100 BTC position when BTC prices at $50,000, you only use 1 BTC as margin. When BTC climbs up to $60,000, you will earn ($60,000 – $50,000)*100BTC / $60,000 = 16BTC. With only 1 BTC invested, you will have a chance to make an ROI up to 1600%.
Trade BTC Futures Trading with 100x Leverage in Bexplus

Bexplus is reliable and professional, offering 100x leveraged BTC, ETH, Doge, ADA and XRP, etc. perpetual contracts. It is popular among over 800k traders from over 200 countries/regions. By trading crypto futures contracts with 100x leverage in Bexplus, traders can increase their exposure to price movements and turn what would otherwise be small gains in spot trading into huge profits.
Bexplus offers excellent services to you:
– Bitcoin wallet with an annualized interest rate of up to 21%.
– Trading simulator with 10 FREE BTC for traders to get familiar with leverage trading.
– Well-designed and full-featured App on App Store and Google Play.
– 1V1 online customer service is 7/24 available.
– 100% BTC deposit bonus for all traders.
Join Bexplus now and maximize your profits with up to 10 BTC bonus!