Following the Ethereum Merge, Bitcoin Hash Rate Reached an All Time High of 250 EH/s, Data Shows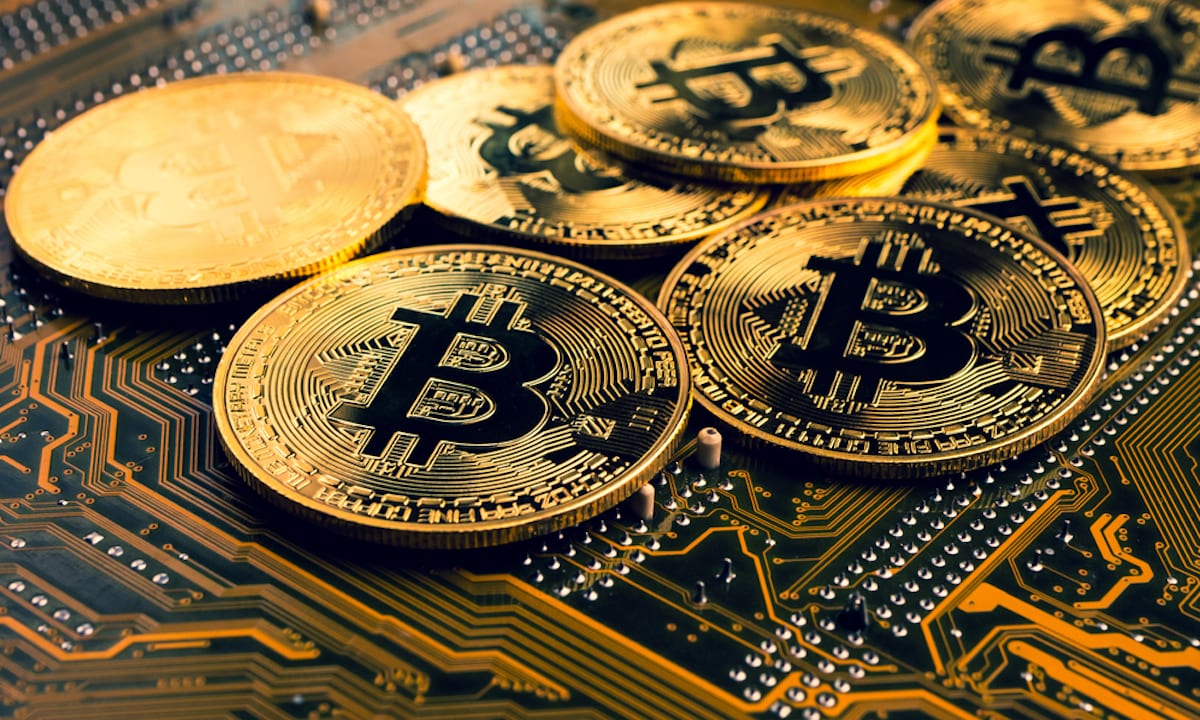 Data shows Bitcoin hash rate saw a significant increase following the Ethereum Merge.
According to a recently published newsletter by analytics firm 'State of the Network', the Bitcoin hash rate peaked after the Ethereum merger. As per data following the merger, which saw Ethereum Network transition from proof-of-work to proof-of-stake, the world's premier cryptocurrency Bitcoin's hash rate saw a Sudden surge.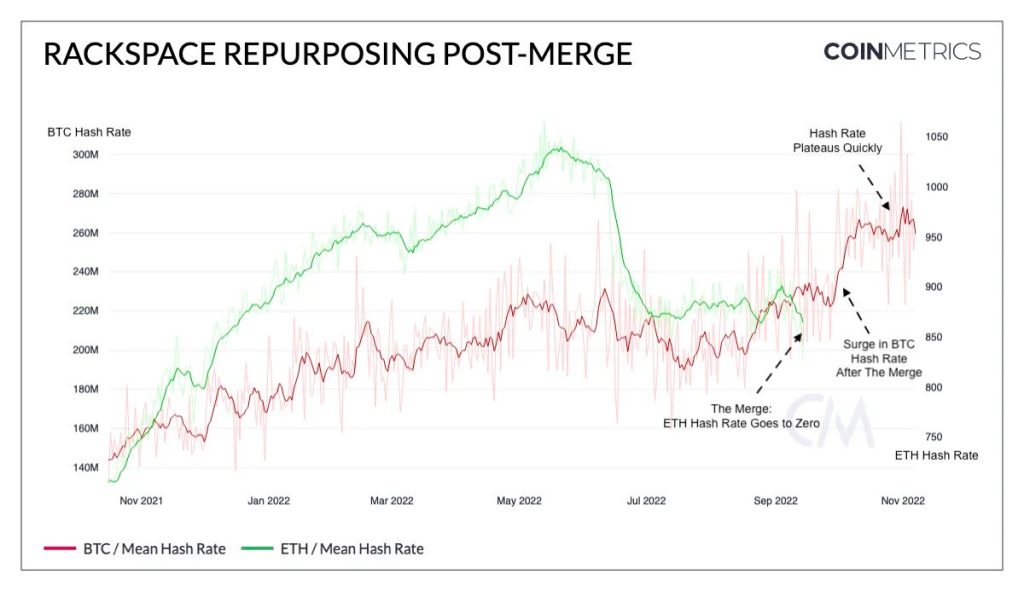 The rise that took place in the second half of September, hit an all time high of 250 EH/s. As mentioned above the main cause of this serge is Ethereum merger that ended coin's mining. Effectively, the Ethereum miners repurposed their equipment for mining Bitcoin that resulted in the increase of hash rate. The newsletter stated:
"Ethereum mining likely incentivized operators to repurpose industrial rack space, swapping out GPUs used to mine Ethereum with ASICs used to mine Bitcoin."
Notably, the hash rate reached an all time high of 250 EH/s in October, briefly after the Ethereum merge was executed in September. However, in recent times Bitcoin's hash rate is observed to have been in a downtrend, largely because of the coin's price behaviour and the recent FTX fallout. The built-in parameter, which automatically adjusts every two weeks to keep block times under control, has decreased by over 7%, the largest decrease since the miners were displaced by China, in 2021.
Moreover, currently trading at $17.7k, Bitcoin is up 5.2% over the week. More notably, yesterday the premier cryptocurrency surpassed the $18k mark for the first time since November 10th. As for the present market state, the crypto community is hoping that finally the bottom is in and the return of bulls is near. Many of the analysts have projected the bear market to end by the Q1 of 2023.