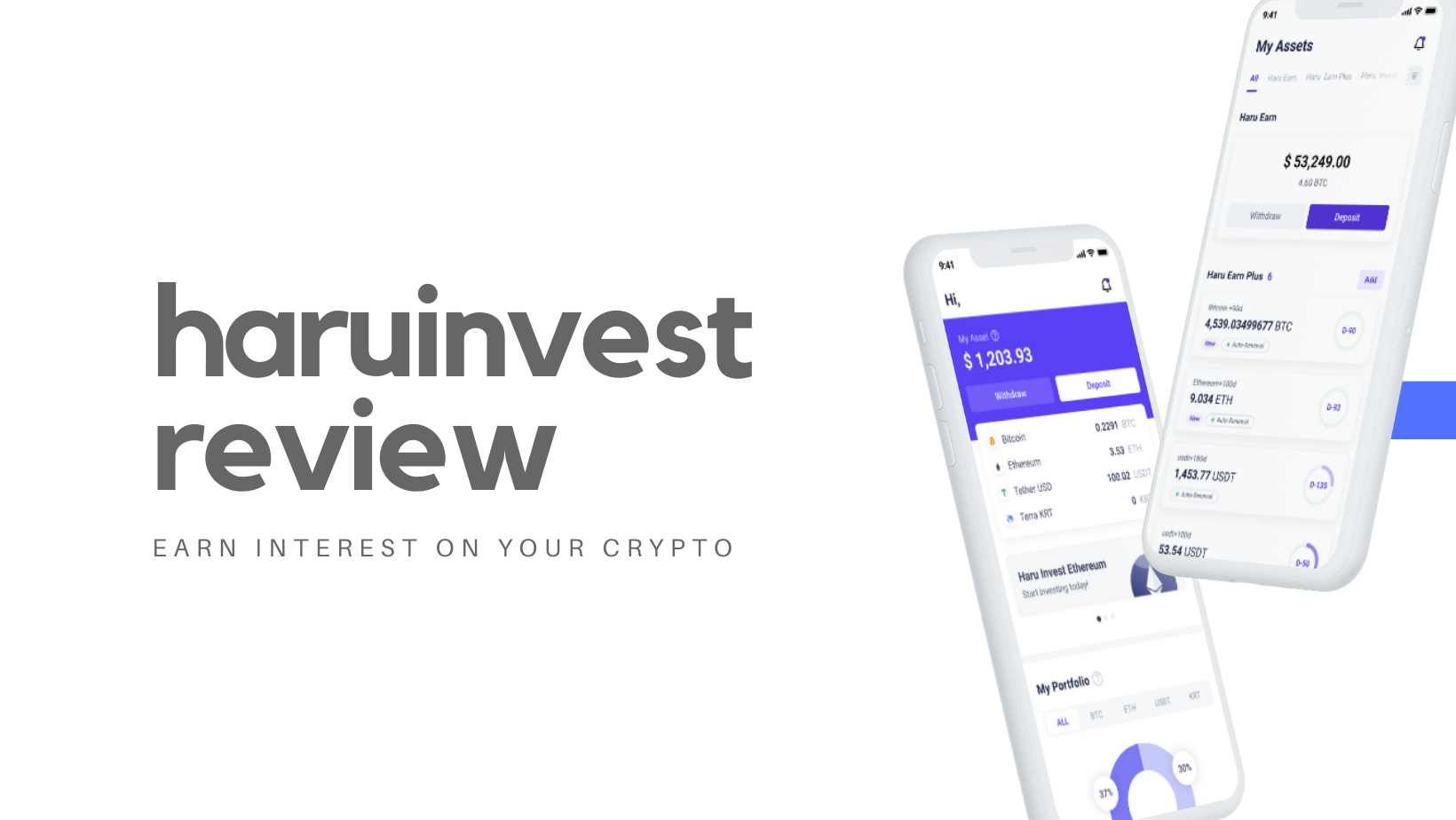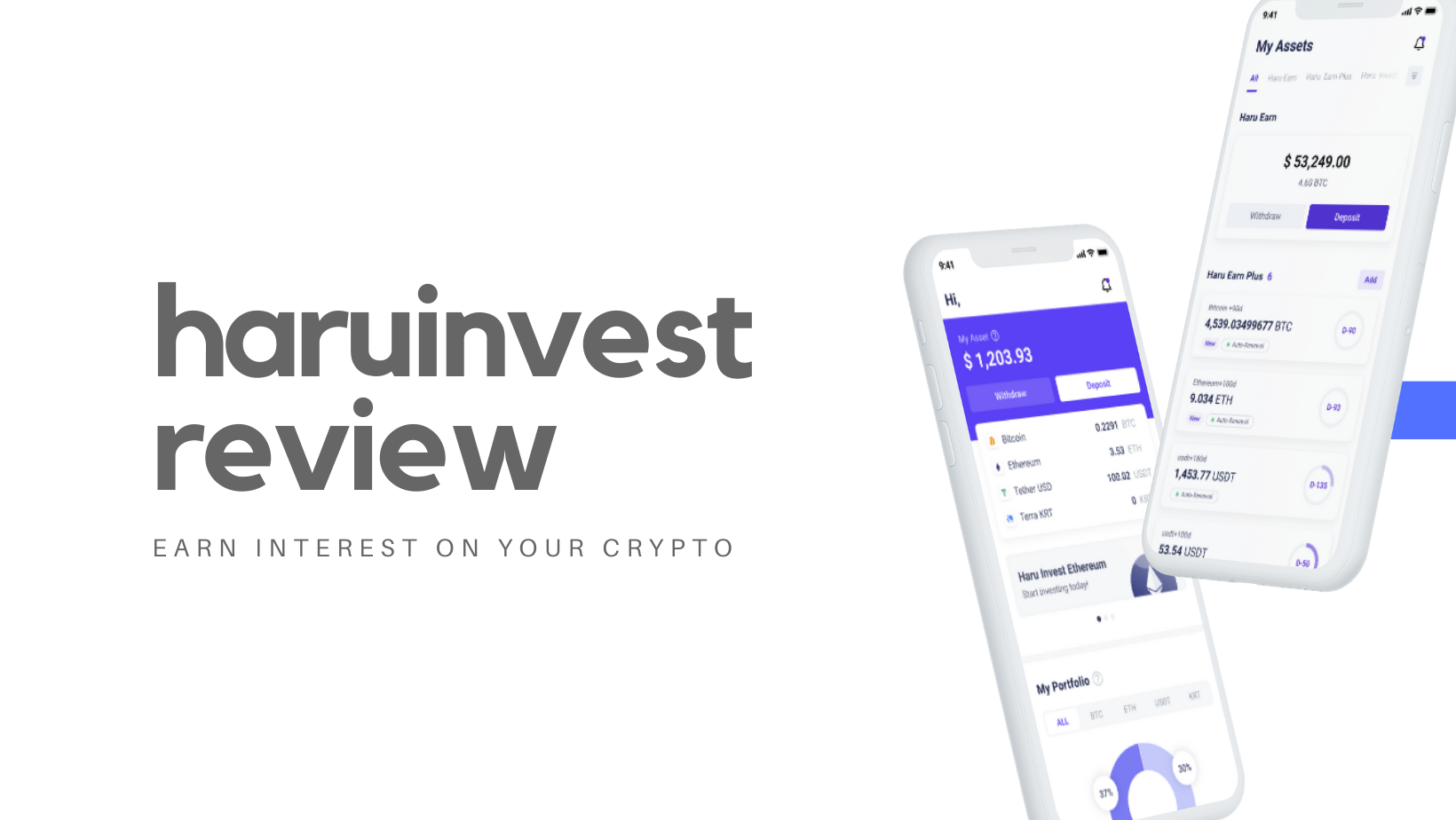 As you look for what to do with your cryptocurrency, you are likely to come across a Haru Invest. But what is Haru Invest, and why is the platform so popular? Haru's total transaction volume has reached the $100m milestone within just 15 months of launch.
What Is Haru Invest?
Haru Invest is a type of account from Haru that lets you automate your investments. It relies on an algorithm crafted by experts and constantly updated. This algorithm lets Haru's experts automatically invest your cryptocurrency 24/7, letting you take advantage of a range of market opportunities.
More info: https://haruinvest.com/
What Can You Do With Haru Invest?
You can currently use Haru Invest to take advantage of automated investments in BTC, ETH, or USDT.
In addition to Haru Invest, Haru also offers Haru Earn and Haru Earn Plus. These are cryptocurrency savings accounts and are worthy of mentioning in any Haru review. Haru Earn has no lockup period and high interest rates. Haru Earn Plus lets you earn even higher interest rates by choosing your lockup period.
Top Perks
So, what are some of the top perks that you will see in a Haru Invest review?
Earn Interest on Your Holdings
The biggest benefit of Haru is that you can earn interest on crypto holdings that you wouldn't be using otherwise. Instead of just having your crypto sitting in a wallet, you can increase the amount of crypto you have. Use this to increase your profits as the crypto's price rises or to hedge your losses if the price temporarily drops.
Automate Your Crypto Investment
As you look at Haru Invest reviews, you will see a lot of praise for the automated nature of the investment. Because the process is automated, your crypto is invested 24/7. This lets you take advantage of opportunities even if you are asleep or don't have an internet connection.
No Requirements
There are absolutely no requirements for Haru Invest. You don't have to have any financial knowledge, nor any coding skills, nor a high minimum investment. Considering most similar products from other platforms require at least tens of thousands of dollars in initial investment, the minimum investment of just $10 from Haru is incredibly accessible.
Zero Fee
Haru Invest also stands out with its lack of fees. There are absolutely no management fees (compared to an industry average of at least 2%). On top of that, you only pay a performance fee if your returns are more than 15% APR. Even then, the fee is less than half of the fee of competitors.
Hands-off Trading
Because Haru Invest is fully automated, you don't have to be involved in any part of the process, other than your initial deposit. The team at Haru adjusts the algorithms when necessary, making tweaks to maximize your profit.
Limitless Withdrawal 24/7
As you read Haru Invest reviews, you will notice that many users point out that you are in complete control of your withdrawals. The crypto savings account Haru Earn lets you withdraw as much of your crypto as you want, 24/7. In the case of Haru Earn Plus, you get to choose your lockup period, so you are in complete control of withdrawal. For Haru Earn, the lockup period is only a matter of months, still giving you a high level of control.
Lock It Up and Earn More
As mentioned, Haru lets you lock up your cryptocurrency to increase your interest rate. The Haru Earn Plus account lets you choose a lockup period between 15 and 365 days. The longer the lockup period, the higher your interest rate. To help you make an informed decision, you can review Haru rates with the convenient on-site calculator before you commit to a lockup period.
Earnings Compound Every Day
On top of all the other perks of Haru, interest compounds daily. Traditional fiat bank accounts only compound monthly, and many other crypto accounts also have longer compounding times. This is an important advantage, as the more frequently your interest compounds, the more crypto you will earn.
How Haru Invest Works
As you review Haru Invest details, you will see that Haru puts your cryptocurrency in strategies that are low risk with high returns. Haru works with top asset management partners who constantly monitor the market. This lets them take advantage of volatility to earn the target return. You can even view recent returns on the Haru Medium page to get an idea of how well Haru Invest accounts meet their goal rates.
Haru Invest Crypto Interest Accounts
You can choose from two crypto interest accounts, Haru Earn and Haru Earn Plus. With either of these accounts, you deposit your cryptocurrency, and Haru invests it for you, minimizing risk. The experts at Haru use a combination of successful strategies, including spread trading, arbitrage trading, and a market-neutral strategy.
The big difference between the two crypto interest accounts is the lockup period. With Haru Earn, there is no lockup period whatsoever. You can withdraw your crypto at any time. With Haru Earn Plus, you choose your lockup period between 15 and 365 days and get a higher interest rate for a longer lockup period. In either case, the interest compounds daily.
Is Your Cryptocurrency Safe With Haru Invest? Is Haru Invest Safe?
Yes, your cryptocurrency is safe with Haru Invest. The company has a successful track record, including its previous experience in Block Crafters Capital. Additionally, Haru only partners with leading global digital asset management firms that meet strict requirements.
How You Can Start With Haru Invest
Getting started with Haru Invest is incredibly easy. After reading this Haru Invest review, just visit the Haru Invest page and click on "start earning" in the top right corner or fill out this form directly. You just need to enter some basic information, like your email address and chosen password. Then, you can choose which type of account you want and make a deposit. In the case of Haru Earn Plus accounts, you will choose a lockup period as well.
From there, you are set to earn daily compounding interest on your crypto without any additional effort on your part.