Hoo Earn Escalate: Holding HOO to get more benefits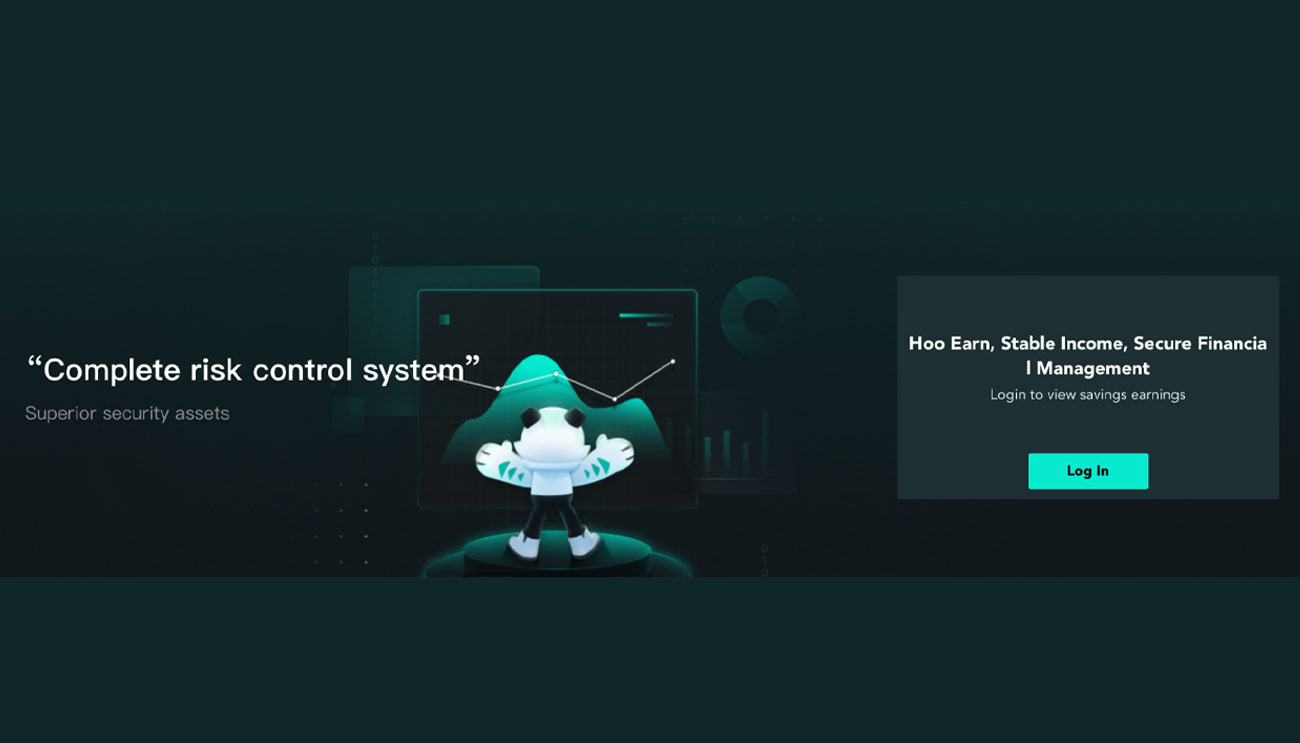 On November 29, 2021, Hoo released an official announcement that Hoo Earn has completed the upgrade of its annualized income. Since then, users holding HOO can enjoy the increased interest rate by participating in some regular Hoo Earn products.
According to the new rules, the offer of holding HOO to enjoy the increased interest rate is only available for designated regular Hoo Earn products that display "HOO holding requirements" in their details. In addition, users need to meet the corresponding HOO average position requirement within the regular investment period. In terms of specific amounts, HOO positions between 3,000 and 10,000 are eligible for an additional 0.5% interest rate increase, and up to 1% between 10,000 and 1,000,000.
This upgrade to HOO position benefits not only meets users' expectations for quality earning products but also further expands the application scenarios of HOO. HOO holders can enjoy the benefits of the upgrade without any threshold meanwhile get higher returns than other users after purchasing the designated Hoo Earn products.
This is not Hoo's first attempt to empower HOO. Since August 2021, Hoo has made a series of changes around the HOO ecology. One of the major changes initially carried out is the upgrade of the Hoo VIP system.
After the upgrade of the Hoo VIP system, the spot base rate was lowered to 0.01%, and the highest level of VIP 6 is free of Maker fees, achieving the lowest among the whole market. In terms of future rates, the upgraded VIP benefits no longer distinguish between VIP levels and Maker as well as Taker rates and are uniformly adjusted to 0.05%. This change is especially noticeable for users with low trading volumes, who will henceforth trade on Hoo at a much lower cost in fees than those on the head exchanges. In addition, after the upgrade, the rights and benefits enjoyed by VIPs began to be associated with the amount of HOO that had been held. Users holding 10,000 pieces of HOO will achieve VIP level 1 and 500,000 pieces to be VIP level 4. Accordingly, they will enjoy rights and benefits such as a 0.05% commission discount for Spot Maker and 0.07% for Taker.
Besides the above innovation, Hoo has been continuously making efforts to give more application scenarios for HOO. In the past several months, HOO has been added to the pledged assets in the Hoo Custody, and users can lend out nearly 20 kinds of crypto assets such as PAX, DOT, and FIL by pledging HOO; on November 3, HooPool completed its upgrade to support pledging HOO to participate in the first mining activities of new projects; on November 9, HooSwap upgraded its fast token listing service to support paying test fees with HOO to enjoy 20% discount.
Such innovations and upgrades of HOO ecology are increasing more and more application scenarios for HOO and empowering it at the same time. The holders of HOO can not only participate in the ecological growth and enjoy the benefits provided in various application scenarios, but also obtain the value of HOO that gains from the ecological growth, and become the beneficiary amid the development of Hoo. It can be seen that Hoo is making an effort to create a community of "consensus" between users and the platform through HOO.
Nowadays, Hoo has become a one-stop cryptocurrency trading platform with global innovation and competitiveness that includes Hoo.com, Hoo Smart Chain, Hoo Custody, Hoo Research, Hoo Cub Fund, Hoo Labs, HooSwap, HooPool, and other segments.
However, the pace of Hoo's expansion is still moving on. After setting up its global operations center in Dubai, Hoo continues to deepen its localization and technical services around the world, including Europe, America, Southeast Asia, Japan, and Korea, attracting a significant influx of new users. So far, Hoo's average daily trading volume of futures has now grown to approximately $12 billion. The average daily active user base exceeds 80,000 and has covered 120 countries and regions worldwide.