How Blockchain Revolutionized e-Gaming and Sports Betting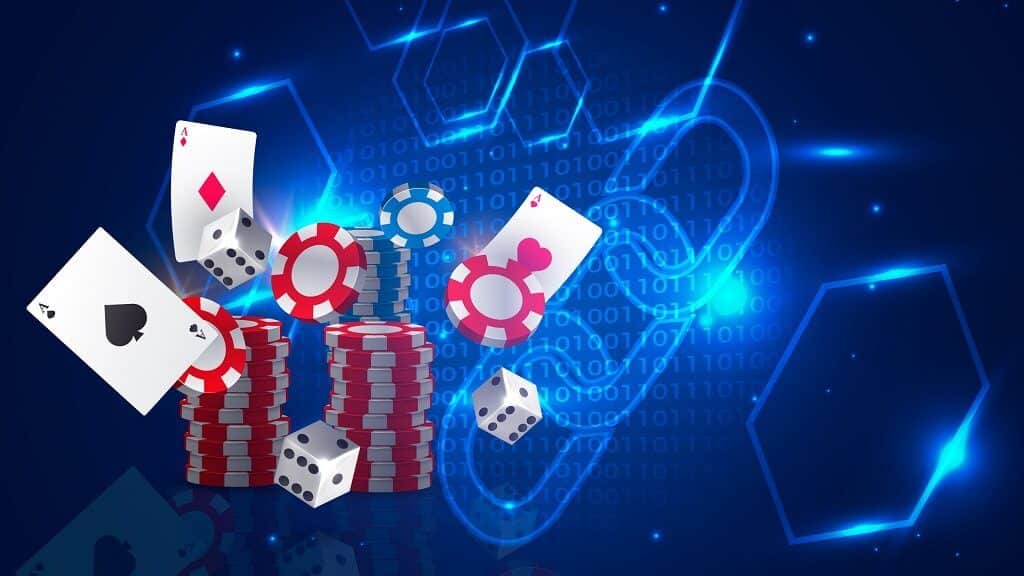 The online gambling industry sprouted from humble beginnings, as the first virtual casinos housed a limited number of games. In merely a few decades, the digital betting sector expanded, breaking off into individual communities. Sportsbooks, lotteries, and e-gaming platforms built thriving virtual domains, bringing players together globally. When cryptocurrencies and online casinos were brought together, a new era began. Technology acted like a slingshot, throwing blockchain gambling into the spotlight. Placing bets online has evolved drastically in a short period, leaving seasoned gamers in awe. Cryptocurrencies and blockchain have become the new face of digital gaming.
A Deeper Look into Blockchain Gambling
Blockchain gambling brought a ton of new features to the table by partnering with virtual casinos. Blockchain's smart contracts and secure ledger gave players anonymity, privacy, and the best security to date. With updated security and confidentiality, sportsbooks broaden their client base tenfold. Centralized banking institutions can reverse or block gambling transactions, particularly transactions involving sports bets. Cryptocurrencies operate outside centralized networks, allowing private transactions.
Blockchain technologies also power many random number generators used in online casinos. Blockchain's platform is used in most land-based gambling venues to instill provably fair gameplay. Blockchain's ability to prove fairness enhances a casino's reputation with players and other providers. The e-gaming community has blossomed into a massive digital zone that's complete with exclusive digital tokens. The gaming industry boomed with blockchain's help, proving accountability matters for pro gamblers. People assume casinos have an advantage in terms of odds. Indeed, the house does have a minimal statistical advantage over casino players. However, blockchain is making it possible for gambling venues to prove themselves trustworthy.
Bringing Transparency to Virtual Betting
Blockchain has broken down every barrier that previously held the gaming industry from progressing. CS:GO gambling set the world on fire by offering in-game items, known as skins, to place bets on massive multiplayer games. With blockchain's success, the digital gaming districts can offer transparency, accountability, and verifiability. Using blockchain technologies, virtual casinos can verify scarcity, taking impenetrable security to the next level.
Online financial accounts stand firm against constant malicious attacks made by hackers. Security and legality issues have always circled the gambling business region, but blockchain has given players peace of mind. Verified transactions leave zero room for errors or mistakes. Additionally, blockchain platforms can store non-fungible tokens commonly used in e-gaming communities, such as CS:GO. Pro e-gamers can wager using digital capital, erasing previous misconceptions regarding crypto assets.
The Future of Blockchain Casinos
Bitcoin casinos are a dime a dozen, with new options popping up daily. CryptoCasinos helps gamers find the best blockchain casinos and sportsbooks by conducting thorough investigative reviews. The future of e-gaming will likely involve a combination of blockchain platforms and virtual reality technology. VR gaming has become the latest rage in sports betting, casino gambling, and e-gaming competitions, adding interactive elements to online gameplay.
Blockchain's capabilities may be invisible to users, but virtual gambling operators will have leeway to present elevated gaming venues. The internet, blockchain ledgers, and digital casinos have meshed together to create the perfect environment for crypto gambling to flourish. The digital gaming ecosystem is changing, but it isn't too late to jump on board. Gambling with digital currencies is just the beginning of how blockchain and tech advancements have revolutionized the way people place wagers online. With instant payments, fewer regulations, and decentralized exchanges, crypto gambling seems to be here to stay.