I Was Really Harsh On XRP Holders But They Prove Me Wrong Says Peter Brandt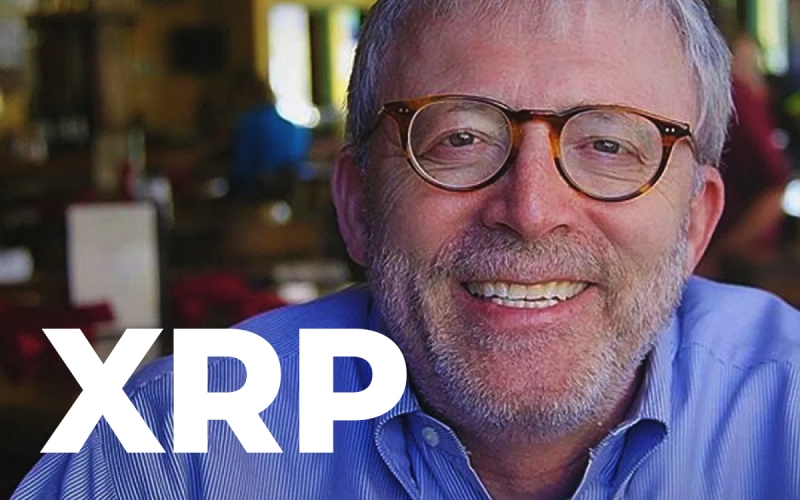 Peter Brandt, a veteran trader and a Bitcoin (BTC) bull who gave the prediction of the collapse of the world's largest digital currency by market value which proven accurate is now saying that he was not right about XRP, the native digital currency of the San Francisco-based cross-border blockchain remittance payments firm Ripple.
After Calling XRP A Scam Peter Now Says He Was Wrong About it
For once at a time, Peter Brandt said that he viewed Ripple's native crypto token a scam. However, his views regarding the XRP digital currency seems to have changed completely as now he has told his Twitter followers that he has been wrong about the fifth-rank cryptocurrency.
And his previous view of XRP has been changed by the holders of this digital currency who, according to him, have proven him wrong."Ran into the available character limit. I've been harsh on XRPers and they have proved me wrong," he stated.
XRP To See A Massive Rally Of 276 Percent Says Brandt
His statement regarding XRP has come as he has given a bullish prediction for the fifth-largest cryptocurrency. He presented his prediction for XRP back in the month of April when he said that the remittance coin would likely witness a massive rally of more than 276 percent which would help the coin to retest its previous all-time high value and register a new one.
While giving his long-term prediction for XRP, he said that the digital currency might have to undergo a major correction however he is not sure when it will happen.
A Come To Jesus Correction
While talking about the leading digital currency Bitcoin (BTC), he stated that all of the cryptocurrencies including Bitcoin are going to see a stage where they will face "a come to Jesus" correction.
As he stated in a tweet:
Someday – maybe not this month, this year, this decade – $BTC & cryptos will have a "come to Jesus" correction.
Fortunes/inheritances/life savings will be lost
Losers will be:
-Those that really don't understand cryptocurrencies & cannot stand the pain
-Those that are leveraged

— Peter Brandt (@PeterLBrandt) May 2, 2021