Influential Financial Analyst Believes that Bitcoin Could Even Crash Down to $6k, as the Crypto Winter Continues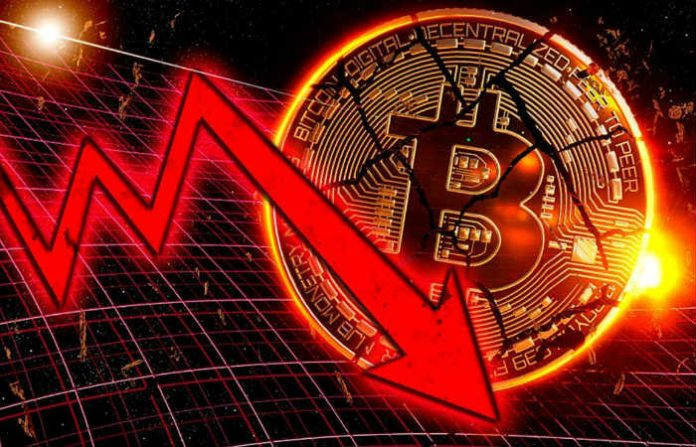 As the Bitcoin remains below $20k, an influential finance analyst projects that the Premier cryptocurrency may go as low as $6k.
In a recent interview, the managing director of investment advisory firm Midas Touch Consulting, Florian Grummes stated that Bitcoin could even go to $6k, in an upcoming correction phase. The analyst said while Bitcoin may find support at $10k, it could, however, go to $6k.
He noted though $10k is most probable, and Bitcoin will then bounce back a bit as it may trade between $10k to $15k, in a worst case scenario a correction to $6k is also possible. However, Grummes did add that he does see the end of ongoing crypto winter in the near future.
Grummes also talked about Bitcoin's potential to regain its all time high. He stated that if Bitcoin is able to recover from the winter phase, once the halving happens the premier cryptocurrency will enter the bullish phase. Grummes added:
"Bitcoin has been going up since 2009 relentlessly. Fundamentally speaking, regulation, of course, could be basically preventing a real new bull market"
Grummes then went on to discuss Bitcoin's potential to be a suitable hedge against inflation. He stated Bitcoin has so far failed to present the element of hedge asset against inflation and that gold remains the ultimate store of value and hedge against inflation.
Notably, Grummes had previously projected that crypto winter will end within the year. However, he had also warned investors of potential unexpected rises  and falls in coin's prices as the crypto winter lingers on.
Moreover, currently trading at $19.1k Bitcoin is down 4.5% in the week and 12% over the month. Nevertheless, Bitcoin's average price in the past 30-days is $19.5k, which clearly indicates the ongoing market environment.