Is there any Difference between Mac and PC Bitcoin Mining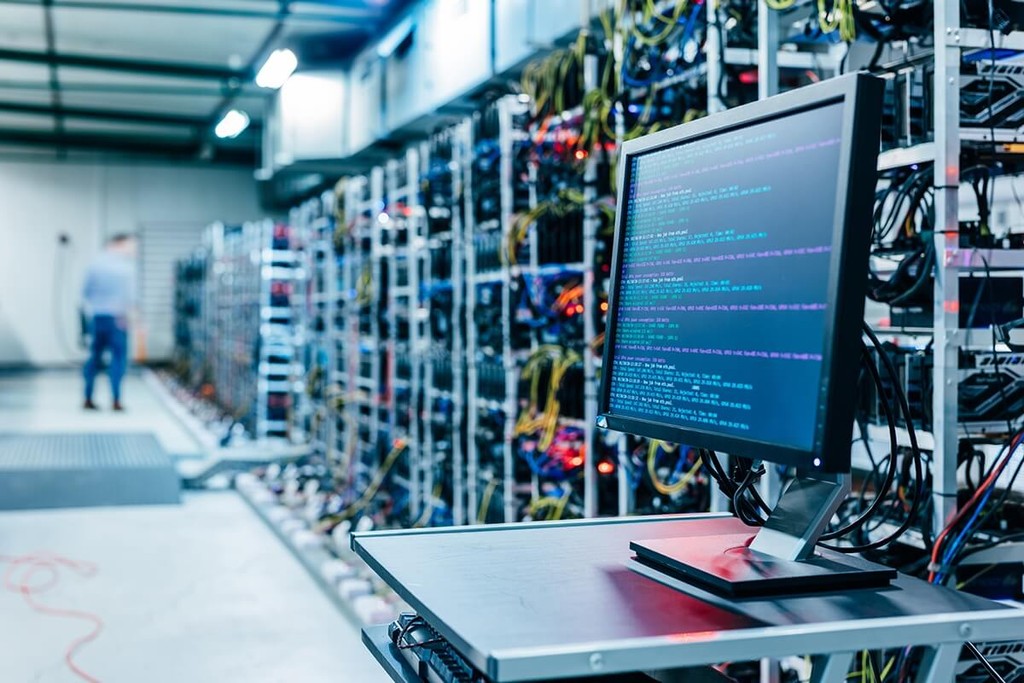 In the crypto world, Bitcoin is the most widely used cryptocurrency. With a market share of more than 51%, everyone wants to mine a Bitcoin block at any cost. Bitcoin has expanded exponentially since its inception, allowing investors to get exposure to the cryptocurrency sector.
Mining Bitcoin, on the other hand, isn't as simple as pressing a button. To develop a mining rig that can efficiently harvest Bitcoin from the blockchain, you'll need the right software and equipment. Since bitcoin has become a worldwide sensation, everyone wants to get in on the action and try their luck. As a result, we've seen influential individuals lose their money throughout the years, from Bitcoin millionaires to drug lords.
Difference between Mac vs. PC Mining
Stop right there and consider investing in a PC or a gaming laptop with a good Graphics Processor Unit if you want to mine Bitcoin on a Mac (GPU). The Mac comes with superb software and features that may entice you to purchase it right now. If you're going to design or code, it's reasonable to say it's worth the money. It is, however, incompatible with Bitcoin mining.
Even if you set up a mining setup on a typical MacBook Pro 24 hours a day, seven days a week, you'd only produce cents worth of Bitcoin, which isn't nearly enough to cover the power cost you'd spend charging the laptop. Even a century would not be enough to create a single Bitcoin on your MacBook, we believe.
Furthermore, the equipment depreciation and damage to your valuable laptop's graphics card that you would experience by mining a ten-thousandth of a BTC is not worth the effort. You might be able to discover mining software for your Mac on the internet. They are, however, insufficiently efficient.
On the PC, though, the situation is somewhat different. You can successfully build a mining rig on your PC and continue to benefit if you have a genuine GPU unit. A Bitcoin block will be mined more efficiently by a GPU unit than by a CPU unit. It's because GPUs are better at doing the type of repeated computation that mining requires.
Consequently, your GPU can solve nearly the same number of blocks as the CPU unit in the same amount of time. Therefore, consider your GPU unit to be the valedictorian of your class who is also a math genius.
He would solve questions in a fraction of the time it would take you to do so in a lifetime. As a result, you are the CPU unit with a more extensive instruction set but only a few cores. On the other hand, your GPU is a valedictorian who participates in a thousand extracurricular activities to strengthen its core for coin mining. As a result, if you have a PC with a powerful GPU unit, mine Bitcoin while you still can. However, mining activities might become difficult, if not impossible, on a PC that only has a CPU unit.
Mining Bitcoin on Mac
Except for Bitcoin, you can mine practically any cryptocurrency on your Mac. The market for Bitcoin mining is getting increasingly competitive as the popularity of cryptocurrencies soars to new heights every day. There are, however, fewer well-known cryptocurrencies that you may mine on your Mac that are far less competitive, costly, and valuable.
There are also CPU-specific cryptocurrencies. It means that if you have a CPU unit, you may mine them. Consequently, mining altcoins is your best choice if you want to make some additional cash while doing nothing for a month.
In the crypto sector, there are now 1,854 cryptocurrencies in use. You may do some research and choose any of the easy-to-mine altcoins. Bitcoin may have started the crypto industry, but it by no means ends there. The next big thing in the crypto world is about to take off, and it may be the cryptocurrency on which you gambled.
You might also try investing in the crypto market by signing up for a wallet with an exchange site or purchasing a PC with a powerful GPU unit to mine Bitcoin more effectively.
Mining on a PC
Bitcoin mining is carried out using specialized gear known as ASICs (Application-Specific Integrated Circuits). This is to address the computer's issues and increase computing power.
The cost of GPUs and ASICs may be prohibitively expensive for certain people. In addition, this task also needs a continuous active internet connection.
Critical Considerations while choosing PC
Another critical consideration is the need for energy for mining machinery. According to reports, the most significant Bitcoin miners were located in China, where power was cheaper than in industrialized countries.
Mining Bitcoin on a Mac is challenging, as previously stated, even when electricity costs are high. Private computers, on the other hand, are a different story. Mining Bitcoin on a PC is not possible, believe it or not. However, the majority of PCs have the basic functionality to support Bitcoin mining.
Of course, accomplishing something like this was possible at one point. The advancement of so-called ASIC (Application Specific Integrated Circuit) hardware, on the other hand, made things much more complicated. Moreover, because the power expenses are costly, there is a low possibility that you will make a profit.
It would be best if you explore solutions that do not necessitate the construction of extensive mining equipment. That is why, once again, you should consider other options. For example, you can mine Ethereum, Ravencoin, and Monero. Mining them may not be as profitable as Bitcoin mining, but it will provide you with valuable experience and money.
Need of Software
The software is the most significant aspect since it allows the user to access mining readily. The user will not have any problems if the program is compatible with Windows or Mac. Mining gets more complicated if the program isn't running smoothly and upgrades aren't working correctly. As a result, more consumers may opt for Windows, resulting in more straightforward use of the software.
However, it is necessary to check if the mining program is compatible with the device before using it. For this Bitcoin Evolution is the free trading software used for monitoring the fluctuations in the market from time to time.
Conclusion
Mining might be your go-to choice if you're seeking a quick way to get money without breaking a sweat. A mid-tier MacBook, on the other hand, might not be able to mine efficiently. Your laptop's software may be flawless, yet it is incompatible with mining Bitcoin on a blockchain. We are sorry to tell you this, but mining Bitcoin on your MacBook isn't worth it.
If you don't already own a MacBook and want to upgrade, buy a laptop or construct a PC with a seamless GPU unit. That way, you'll be able to recoup the cost of the PC in a year and even generate some more money to spend on other products.