Know Encrypted International SIM Card. A new product to get secure communications and cybersecurity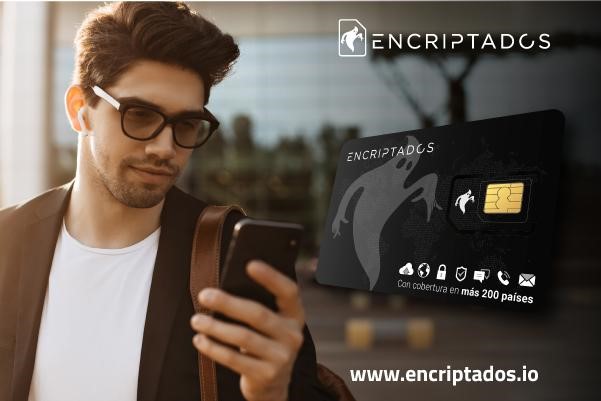 In the current era in which privacy is increasingly scarce and violated, Cybersecurity has become more relevant within people and companies. Previously, there was the concept that Cybersecurity and digital protection were only intended for large companies, and therefore the cost was high enough for ordinary people to access them.
However, Cybersecurity is a concept that encompasses all people and companies since it is a more than necessary measure in the current digital world in which we live, not only because of the constant wave of cybercrimes in which we are immersed but also because of the fundamental right that we all have to have privacy.
Faced with this need, different digital security and secure communications companies have developed new solutions and products designed to be available to anyone; this is the case with Encrypted International SIM Cards.
The false idea that Cybersecurity is foreign to us
When we talk about Cybersecurity, we usually imagine sophisticated computers, machines, and equipment operated by an engineer with advanced intelligence. However, nothing is further from reality. Cybersecurity is nothing more than the practice of defending devices, equipment, networks, or systems from people or malicious software, and that is why different mechanisms are increasingly simple to use by anyone, regardless of whether until today they barely hear the term digital security. One of the most unique, economical, and easy-to-use new tools is the Encrypted International SIM Card.
What is the new Encrypted International SIM Card?
An International Encrypted SIM Card is a SIM Card developed with state-of-the-art technology with the sole purpose of protecting any mobile device so that it cannot be intervened, tracked, or spied on. Additionally, it will provide an incomparable privacy layer so that all cell phone or tablet communications and connections are safe at all times no matter where you are since, in addition to being cyber-secure, it is also international and works in more than 200 countries. Countries around the world, without paying more.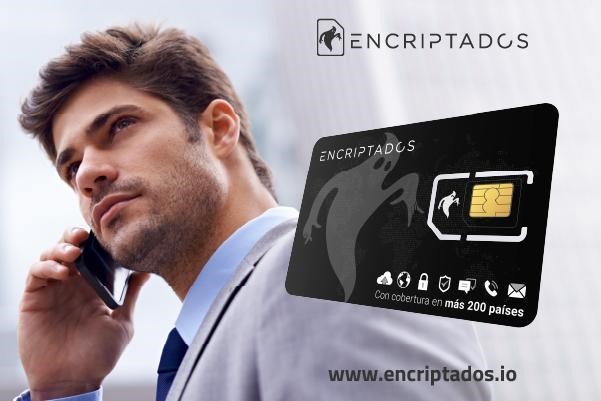 How to use an Encrypted International SIM Card?
As we said before, it is straightforward to use; practically, the only thing the user has to do is install it on the mobile device, and from that moment, they will begin to enjoy secure communications.
An Encrypted International SIM Card comes integrated with the IMSI and IMEI concealment system, which are the codes that identify the card within mobile networks. By hiding them, it will be impossible to determine data such as the connection origin, so it will be impossible to geolocate a person, regardless of where they are, additionally cannot be linked to the card with a device or with a user, so the personal data of the SIM carrier will remain anonymous and private.
The calls will also be secure since when making a call with an Encrypted International SIM Card, the signal does not travel directly to the recipient, leaving a direct connection that is easy to intercept but first travels to a server that protects the call before reaching the destination. The recipient will mean that even if they try, no one will be able to intercept the call or listen to the most private conversations.
No contracts, plans, or ties
One of the significant disadvantages of conventional SIM Cards, in addition to their insecurity, is that to have them, the user must subscribe to a plan with a contract or at least deliver a series of personal data that the operator collects to use for purposes commercial and political. In the case of an Encrypted International SIM Card, the operators that sell them will not request personal data at the time of purchase, much less a contract; everything will be 100% anonymous for customer satisfaction.
There will also be no cut-off dates for the balances to expire or permanence clauses. Once the Encrypted SIM Card is loaded, the user will have all the time they want at their disposal to consume the resources before reloading the card.
We Present Encrypted International SIM Card by Encriptados.io
Encriptados.io is an international company expert in secure communications. Among its products, it has Encrypted Applications, Encrypted Cell Phones. It has recently incorporated one of the best Encrypted International SIM Cards into the global market, the  Encrypted International SIM Card.
The Encriptados SIM Card works in more than 200 countries worldwide and is compatible with any type of iOS, Android, Windows, or Blackberry device and can be purchased with any payment method, including cryptocurrencies.
As long as the user has it in use, the balance will never expire, no matter how long it takes to consume it. It can be recharged quickly from anywhere worldwide, and users will have 24/7 support.
Know this new product and start protecting your communications and data with the Encriptados SIM Card.