Market Crashes as Bitcoin Hits the Lowest Level Since December 2020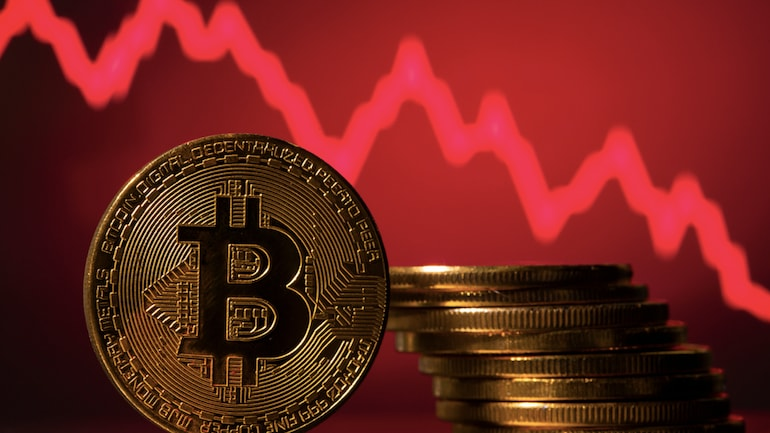 Bitcoin fell almost 50% during the year so far, as the Premier cryptocurrency trades below $24k.
Currently trading at $23.8k, Bitcoin is down 13.3% during the past 24-hours. With a biggest single day price decrease during the year, Bitcoin's current price mark is lowest in the meantime.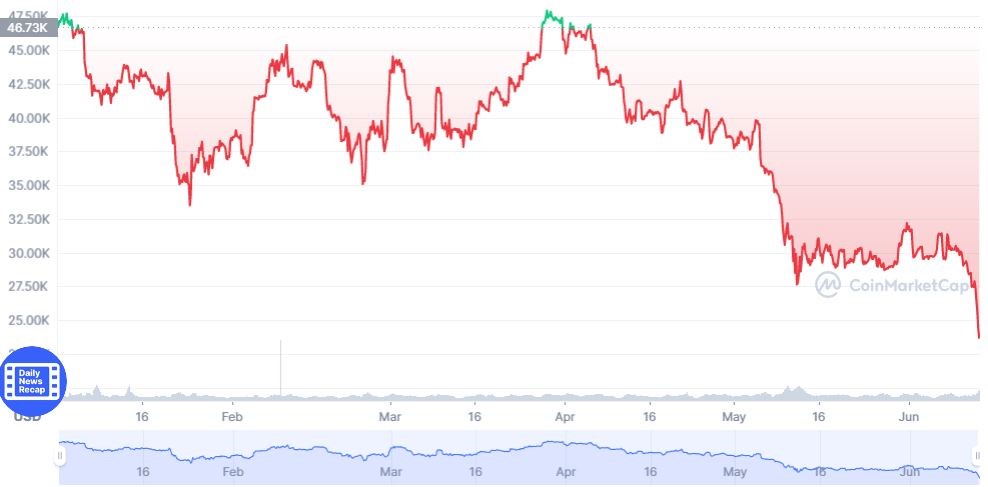 Particularly, during the past 7 days, Bitcoin has gone down from the high of $31k to the low of $23.8k. A drastic fall of over 24%. As the market is currently surrounded by extreme uncertainty, Bitcoin has not yet found the support level, as the coin continues to go downwards steeply.
Analysis shows that Bitcoin may find a support near $22k. The price mark Bitcoin traded at during December 2020. Notably, Bitcoin's current price mark is also the lowest since December 2020.
Further, a breakdown below $22k, could cause Bitcoin to breach $20k and then the further losses will follow. On the other hand, after touching the bottom at $22k, Bitcoin may begin an upwards journey, towards a new all-time-high. It may take a month or so, but it is totally on the cards. As after hitting the bottom, Bitcoin's only possible trajectory will be upwards.
Bitcoin's price behaviour has had a usual effect on the other cryptocurrencies. The entire market is currently in red. As little as all the top coins are currently down by over 10%.
Among the top 10, ETH, SOL, and DOGE have emerged as biggest losers as they are down by 18%. Whereas, BNB, ADA, XRP are down by 13%, 12.7%, and 11% respectively.
Moreover, crypto's total market cap is currently below $1 trillion, at $961.82 billion, and is down 12% over the day.