Ripple -MercuryFX finally Hit first xRapid Commercial Payment to the Philippines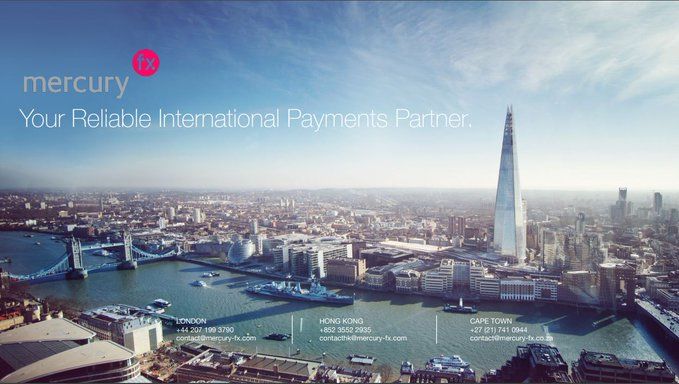 The recent official tweet of MercuryFX reveals that they're finally live and running on xRapid after completing their first ever-commercial payment to the Philippines. The firm has already partnered with Ripple to use its underlying product, xRapid to facilitate instant payment settlement to its clients.
As officially confirmed, the firm hits xRapid use on behalf of its UK clients who expected to send money to the Philippines for his honeymoon at the Edger Water Drive Spa Resort. On March 05, 2019, MercuryFX breaks continuous threads on its social media page and highlighted the following aspects;
1/3 Mercury has just made history and completed the first-ever commercial payment using #xRapid to the Philippines.
2/3 The payment was made for an individual client to pay for his honeymoon at the @edgewaterdive Spa Resort in the Philippines.
3/3 We are now open for business for the company and individual payments to Mexico and the Philippines with #XRP.
Anyone can connect with MercuryFX by visiting and opening an account here – https://www.mercury-fx.com/open-an-account
The real-time application of xRapid on platforms like MercuryFX is a great success for Ripple payment firm – it eventually enhances the confidence among other fintech firms who have already planned to hit Ripple's tech across their payment system. However, the firm also unveiled its plan of opening more than 10 payment corridors integrated with Ripple's tech globally.
It's worth to note that MercuryFX had already been using Ripple's product for its internal use or the institutional payments. Furthermore, the latest announcement is the first ever commercial payment experience MercuryFX debuted. Nevertheless, $4574 is the highest payment amount so far that MercuryFX made from the UK to Mexico.
In a similar stance, CEO of MercuryFX, Alastair Constance, shared his experience of using Ripple's technology as the alternative solution to SWIFT network. To note, the firm has successfully tested xRapid by sending the first ever payment using Ripple's xRapid to an orphanage as a donation – and the trial was successful. Speaking at the recent Ripple Regional Event in London, Alastair says;
We trialed xRapid by sending a donation to an orphanage in Mexico that takes kids off the street and teaches them how to surf. The trial was so successful, that Mercury FX soon started facilitating payments from a UK business that imports Mexican food.
What's your view on MercuryFX's first ever commercial payment using xRapid? Let us know your views