New Crypto Platforms Build Features that Draw Forex Traders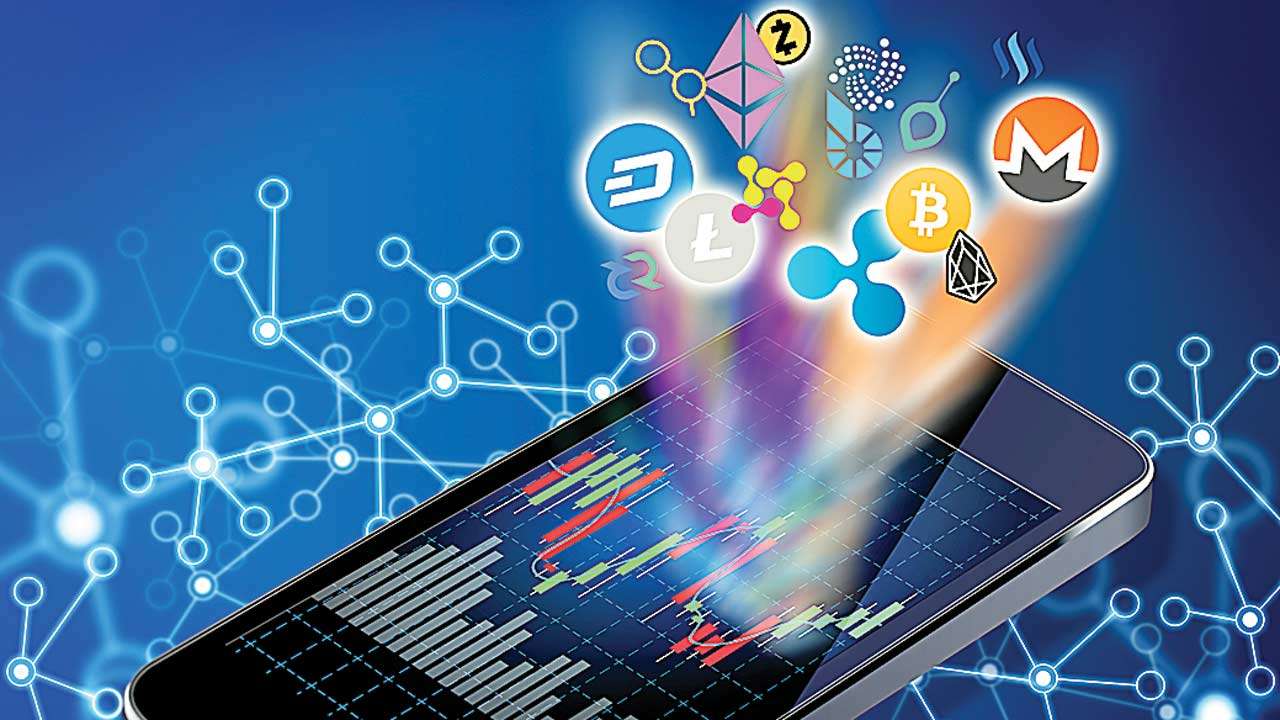 The forex market is the world's most liquid capital market, with more than $6 trillion in notional value traded daily. The forex market trades around the clock. Platforms have been developed to cater to traders looking for top-of-the-line technology to make split-second trading decisions. The cryptocurrency market is growing at a robust pace.
Traders desire trading platforms that will allow them to use technical and fundamental analysis to make trades similarly to the forex market methods. Forex brokers worldwide are putting together new crypto trading platforms to enable traders to transact in the cryptocurrency market with forex trading in mind. One of the features that helps draw forex traders is the use of contracts for differences or CFDs.
What is a Contract for Differences (CFD)?
A contract for differences (CFD) is a financial instrument that tracks the movements of an underlying product. CFDs have been around for nearly half a century. They were introduced in the UK in 1974 to trade gold and started propagating in the 1990s.
CFDs became a popular way to trade the forex markets, especially for retail investors. When you trade forex, you need to initially trade the spot market, which is the delivery of currency within two business days. To avoid exchanging physical currency, the CFD dealers took on the intricacies of handling the logistics of the forex market for their clients. Additionally, you need to transact in the forward market when you trade the forex markets beyond two business days. The forward market requires that you transact forward points and a forward rate. A CFD broker also handles forward trading. The CFD market creates a non-deliverable forward rate market for traders, which makes trading the forex market a much simpler process for the retail investor. Instead of having to deliver a currency to a counterparty and transact in the forward market, you purchase a CFD. You allow your CFD broker to handle the intricacies of the transaction.
How CFDs are Used in Cryptocurrency – How to Trade Cryptocurrency
The CFD market has branched out into several different products. Reputable CFD brokers will provide access to stocks, commodities, indices, currencies, and cryptocurrency. If you want to trade the cryptocurrency market, you can transact on an exchange, trade a futures contract, or use a CFD. A CFD on a cryptocurrency tracks the underlying movements of your cryptocurrency. You do not need to open an account with a cryptocurrency address. While a CFD is an instrument that allows you to trade on the price movements of cryptocurrencies, you will not be able to spend your cryptocurrency on goods and services because at no time do you ever own the underlying asset. The CFD is only for trading and investment purposes.
How are the Platforms Different?
One of the issues faced by those who want to trade cryptocurrency is that the exchanges that provide addresses are not dealing platforms. Many of these forms allow consumers to buy and sell cryptocurrency. Several of these platforms focus on the cryptocurrency fee but do not have sophisticated tools that currency traders use.
Many CFD brokers teach you how to trade cryptocurrency and provide the tools necessary to trade this market. You could access some of the best technical analysis tools forex traders use to analyze the forex markets. Technical analysis is the study of past price movements to determine the future direction of a forex market. This type of analysis tool is also used for other CFDs, including cryptocurrencies.
Many reputable cryptocurrency brokers have an educational portal that allows you to use a demonstration account to practice trading cryptocurrency. A demonstration account is an account that is used to practice trading. You will be offered demonstration capital or "play money" which allows you to practice using the platform and test drive it, so you know how it works before you trade your hard-earned money. A demonstration account will also allow you to test your trading strategies. The technical analysis concepts that work with your forex trading might also work with your cryptocurrency trading. Using a demonstration account lets you see if this scenario works without risking real money.
The orders placed are also similar to the orders you would use with a CFD that focuses on forex trading. If you want to set a limit or stop loss orders, you can use a CFD trading account to handle these orders.
Summary
The bottom line is that CFD accounts that allow you to trade cryptocurrency are geared to help you trade like forex traders. A CFD account is different from the underlying product as it tracks the movements, but you are only responsible for the differences in the price. You do not have to handle any logistical issues associated with the underlying product. Many more sophisticated CFD brokers offer trading platforms that provide you with technical analysis. These tools can help you analyze the market and help determine the future direction of a cryptocurrency.
Additionally, many CFD brokers offer a demonstration account. These are accounts where you trade demonstration money and test drive the platform to get a better idea of real-time trading. You can also use a demonstration account to test your strategies to see if your cryptocurrency trading strategy works in real-time without risking your own money. Also, some CFD brokers will allow you to combine your cryptocurrency trading with your forex trading, enabling you to trade on the price of cryptocurrencies in multiple fiat currencies. Not only will you be able to trade cryptocurrencies using your home currency, you can also trade using currencies from other countries worldwide.