Nobo: A New Reflective Token Building an Ecosphere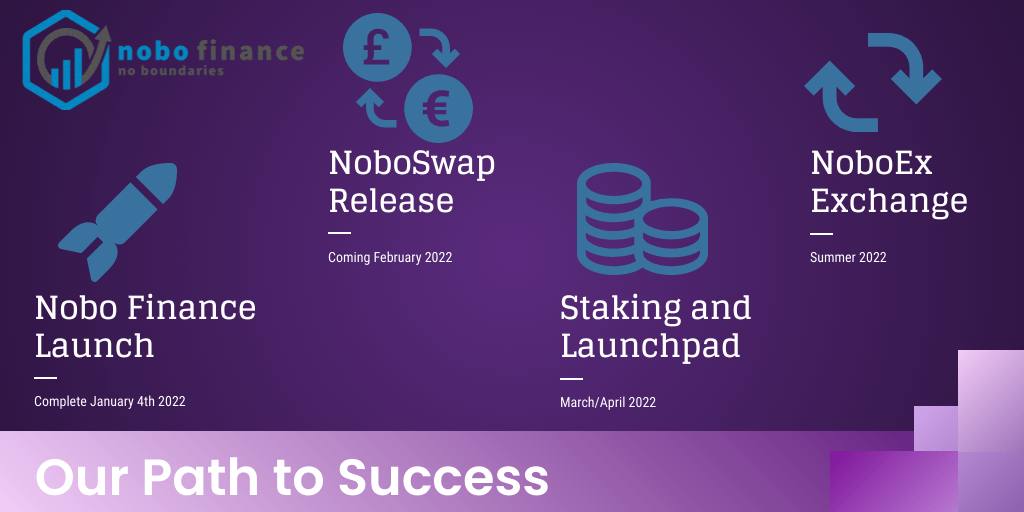 Crypto currencies are here to stay and soon mainstream investors will realize the vast opportunity within the down market residing across multiple blockchains.
The so-called Crypto Winter will end at some point and no endless talk of regulatory restrictions will be able to contain investor interest in decentralized finance.
Regardless of the current market conditions, some new tokens have weathered the storm pretty efficiently by offering true value and future potential.  One such token is Nobo Finance, symbol NOBF.
Nobo Finance launched via the Binance Smart Chain on 4 January 2022.  Since inception, NOBF has already listed on Coin Market Cap, Coin Gecko, P2B2PB, and Coinsbit.  So, what makes this token different than many other BSC listed projects?  We will explain below why we think Nobo has a huge potential now and in the future market.
Nobo promotes itself as a reflective token with big plans.  Holders are rewarded with 3% reflections and 4% instant liquidity with every transaction.  Due to the amount already burned, over 65% of the 300 trillion max supply, the token is continually burning with each transaction through reflections to the BSC burn address.
Additionally, the team tokens are vested through the 2030s and liquidity is currently locked until January 2024.  All of these features sound great on their own, but there is more.
Nobo Finance will launch NoboSwap, a decentralized exchange, in February 2022.  The exchange directly benefits the Nobo holder with transaction percentages earmarked for token buybacks or future burns.  This effort is part of their long-term plan to engage investors with platforms that provide liquidity and a valid use case for the NOBF token.
NoboSwap is designed to transition to include staking and eventually a launchpad for new tokens in the Spring.  The signature difference of the Nobo launchpad will be the low cost to launch and the criteria Nobo is adapting to help combat rug pulls.
To be featured on the launchpad, developers will be required to meet certain liquidity and vesting token lock criteria.
This approach seeks to improve transparency and confidence within the launch process.
If all this was not enough, Nobo Finance also plans to launch their own Centralized Exchange in Summer 2022.  In today's market, especially on the BSC network, it remains a challenge to locate tokens that provide real use cases and value.  Nobo seems to check all those boxes.
In addition to the clear value, security is a high priority for the team.
The NOBF token is fully audited by Inter-Fi and the team even delayed the DEX launch from January to February to ensure the platform met the highest security standards.  It is comforting to engage with a team that is transparent and does not mind taking the time necessary to provide a legitimate product to the investor.
Overall, the Nobo Finance Ecosystem seems to be on to something.  By providing real value, an honest approach, and so far, following their long-term plan, this is a token to watch in 2022.
Be on the lookout for the NoboSwap launch in mid-February.
You can check out their website at https://nobof.net and their twitter at https://www.twitter.com/nobofinance.