Number of Addresses Containing Over 1000 LINK Surges By 445 in One Month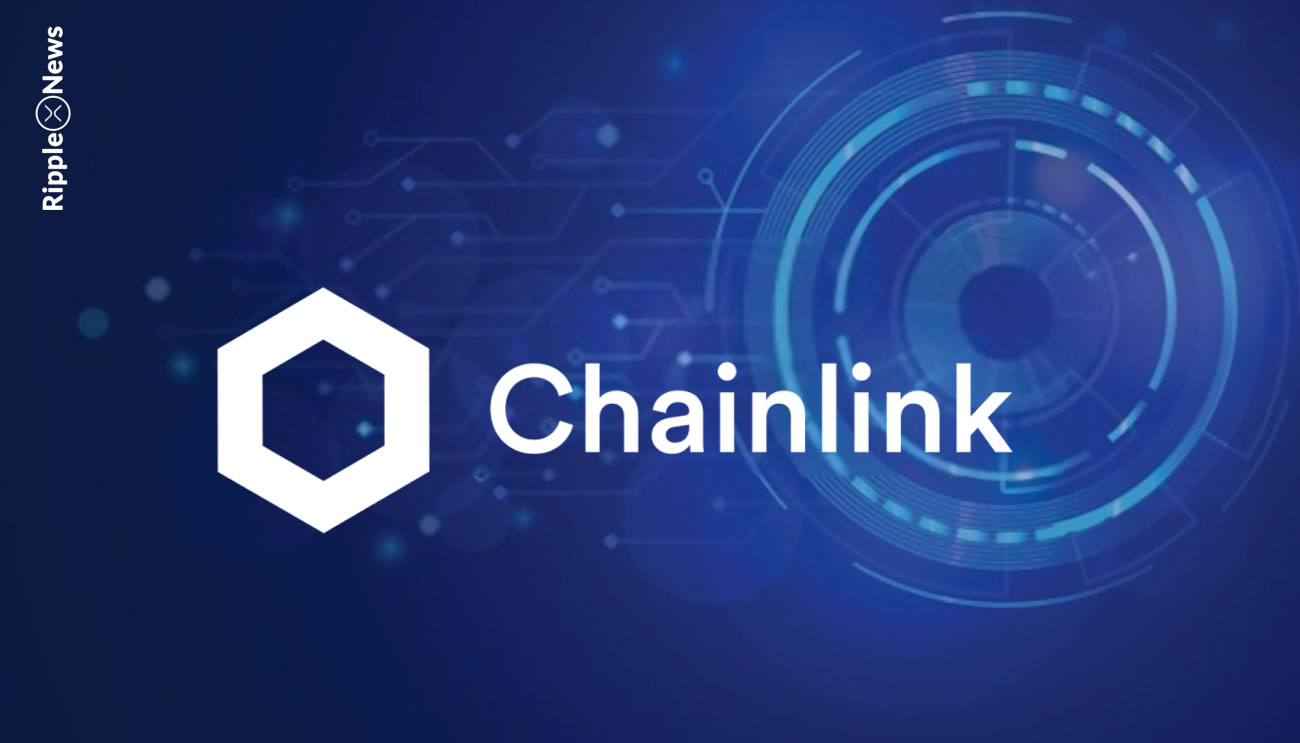 Though, as far as price behavior is concerned, ChainLink is in a downtrend. After hitting a peak value of $16.43 on the 24th of November. At the present movement, as I am writing, it is trading at $13.18 following the drop to the price level of $12.50, late yesterday. In the meantime, the $12 price area is continuously providing a good level of support for ChainLink. One positive for LINK is the addition of 445 ChainLink Addresses, holding at least 1000 LINK each.
According to a statement released by, behavior analytics platform, @santimentfeed, the coin has seen an increase of 445 ChainLink Addresses, during the past month, which indicates that the value of the Coin can boost to a significant level in the following few weeks or a month.
🔗🐳 The amount of high-end #Chainlink investors continue to grow, according to our 'Holder Distributions' data. There are 445 more addresses holding 1,000 or more $LINK (currently at least $13,950), compared to last month. The behavior of whale holders pic.twitter.com/0LG5MSRXWl

— Santiment (@santimentfeed) December 3, 2020
Moreover, the behavior of the concerned coin can also be observed through the below-given chart(Daily LINK/USDT chart).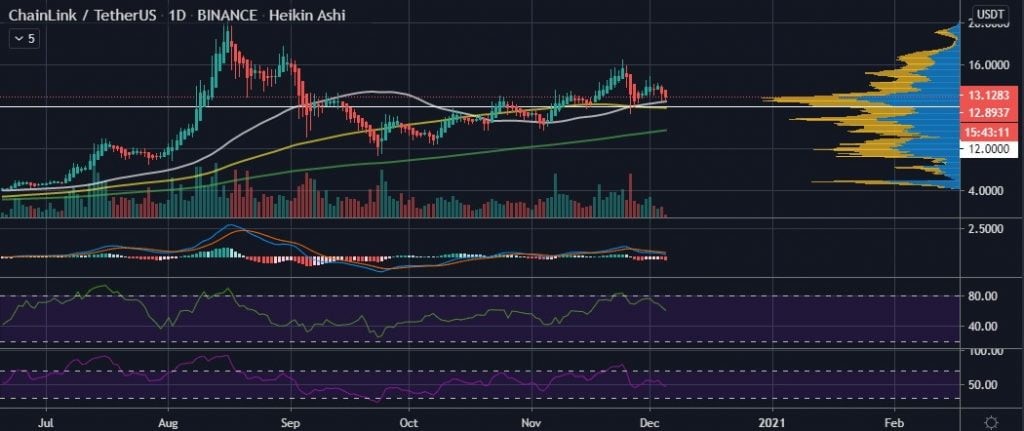 A few factors which this chart is clearly conveying are:
Low trade volume, which is in red, is affirming the downtrend.
The present price, which is $13.18, is getting support from ChainLink's 50-day moving average.
The 100-day moving average is also matching with the above stated $12 support level.
ChainLink could possibly be on a way to the 200-day moving average, around the $10 psychological support area, If the above two moving averages fail.
MACD is just above the baseline.
LINK is in correction period, is also getting confirmed by the two significant indicators, MFI and RSI which are at 60 and 45 respectively.
Summing all of it up, investors should keep their eyes open and should closely observe Bitcoin whose uncertainty can cause ChainLink to go down further, as is the case for almost all the AltCoins.