Pro-Crypto Lawyer Predicts Ripple Will Prevail in Legal Battle Against SEC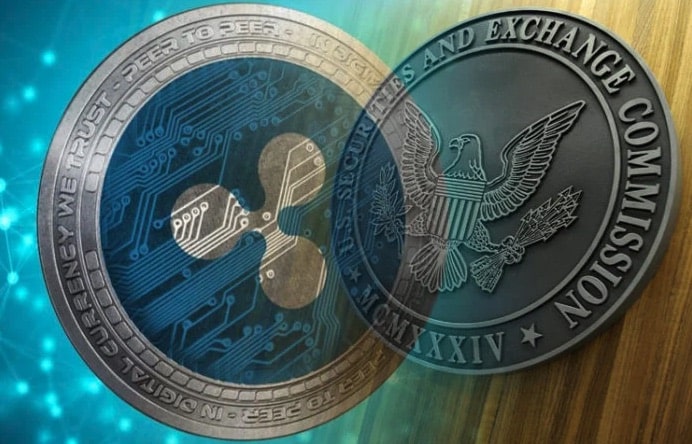 Pro crypto lawyer and advocate, John Deaton, has expressed his optimism that Ripple Labs Inc will win its legal battle against the United States Securities and Exchange Commission (SEC). The ongoing case, which has been in the courts since December 2020, has been identified as a pivotal one for the future of the digital currency ecosystem. Deaton's comments come as the legal battle between Ripple and the SEC enters its final months.
Ripple's Chief Legal Officer Asserts SEC's Poor Record in Supreme Court Rulings
In response to a tweet from Ripple's chief legal officer, Stuart Alderoty, regarding the SEC's poor record in Supreme Court rulings, Deaton expressed his confidence that Ripple will emerge victorious. According to Alderoty, the SEC has lost four out of the five cases that have extended to the Supreme Court. Deaton drew on these statistics to claim that Ripple will also beat the regulator. He noted that the current makeup of the Supreme Court will help to shut down what he termed as the SEC's "gross overreach."
I have no doubt Ripple will win and the current Supreme Court will shut down the @SECGov's gross overreach. The West Virginia 🆚 EPA case is all you need to read to agree with me. @Ripple's summary judgment brief is already an extremely well written appellate brief. https://t.co/o3g9zML9S2

— John E Deaton (@JohnEDeaton1) February 20, 2023
Well-Written Summary Judgment Brief Gives Ripple Edge in Closing Months of Case
Deaton also cited Ripple's well-written summary judgment brief as another reason for his optimism. He emphasized that a closing brief can make or mar a firm's chances with the judge, and in his opinion, Ripple's summary statement is "an extremely well-written appellate brief."
The SEC's success in tagging sales of XRP by the defendant as a security would set a bad precedent for the digital currency industry. This ruling would allow the regulator to go after every other firm with a similar business model in the United States. The Gary Gensler-led commission has already fined Kraken $30 million for its staking program and is likely to charge Paxos for the issuance of BUSD, which it calls a security. These cases are crucial to the industry's evolution, and Ripple and other firms have drawn strong goodwill from the community.
As the legal battle between Ripple and the SEC enters its final months, the outcome of the case will have significant implications for the future of the digital currency ecosystem. With a strong legal team and supportive community, Ripple appears to be well-positioned to emerge victorious