Ripple-backed Startup XRPL Labs rebrands their Xign Banking App to Xumm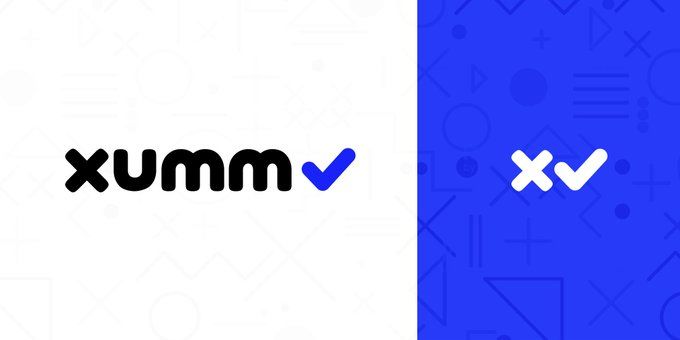 Previously, Wietse Wind, founder at nodum.io as well as building on the XRP ledger, revealed the company's mobile app, named Xign. Now the app has been rebranded as Xumm which is derived from a Latin word Summa.
The reason for this rebranding is that they discovered Xign was previously used by JPMorgan which he used for a product line that has since been retired. This was a major obstacle for XRPL Labs to progress as the trademark issue arose. So they came up with a new name Xumm which solved the problem very much.
We rebranded our @XRPLLabs signing app & platform to ????. We went from the Latin word ????? to ???? to ????. No relevant trademarks (so we started that process) and available domains (https://t.co/IH7BFQfAa7, just a placeholder for now). pic.twitter.com/PRETY3SkY0

— Wietse Wind (@WietseWind) June 3, 2019
Xumm is an advanced wallet that is more like a traditional bank wallet. It supports transaction using XRP Ledger.The bank is not yet integrated but will be enabled soon. Xumm provides hot wallet and cold wallet privileges. One can spend money from hot wallet on a daily basis whereas the money in cold wallet is meant to be saved. Further, if you try to transact using cold wallet, there will be an additional step of verification. In this way, it acts as a traditional bank account.
The user can allow the other party to pay in any currency supported on their decentralized exchange and send a request to Xumm to handle the processing while XRP is used as the native currency. As it is an end-user payment app, the user can scan a QR code and receive the payment details to his mobile. Then he has a privilege to accept or deny the transaction.
There's also a push notification feature. For online shopping apps like Amazon, if the preferred payment type is Xumm, it pops the signing app directly with a request of payment. After either accepting or declining, it redirects to Amazon and closes the pop-up.  
Furthermore, one doesn't have to enter complicated crypto addresses while transferring the assets. Also, the app will employ an account directory with look-up and social features. It also facilitates the users to approve or deny a transaction by providing a confirmation message as well as reviewing the transaction that has placed already.
There's one more exciting feature that enables you to find friends on Xumm. Pretty much convenient right? Through 'Find-me', Xumm finds your friends by looking up to the address books. In addition to this, it also indicates the frequent users with you have done business in the past.
With all its exclusive features, Xumm stands out to a more user-friendly, comfortable and secure signing platform that can be used anywhere and everywhere. As Wietse Wind had quoted earlier, it will turn out to be a simple and efficient app that even his mother could use without any complications.