Ripple Co-founder Stresses "Regulatory Clarity", Says "It Really Hurts Innovation"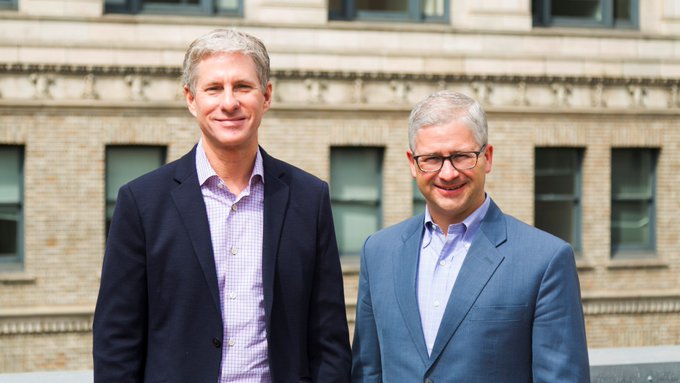 In an extended Ripple Drop Interview posted on November 19, Ripple Co-Founder Chris Larsen discussed the importance of regulatory clarity to push the crypto-blockchain industry forward and help the company build out the internet of value.
Notably, Larsen earlier issued an open letter addressing US congress. The man wrote a letter with CEO Brad Garlinghouse, requesting government support for U.S companies to use blockchain technologies – on top of that, the letter also urged Govt to classify digital currencies "in a way that recognizes their fundamental differences—not painting them with a broad brush.".
However, during the latest interview, Larsen explained the concept in two ways; an infrastructure for moving value around the world and digital assets which he narrates is impossible without blockchain. He said that these digital currencies are "extremely important" to reduce liquidity costs. Importantly, he laid emphasizes on the national currencies such as Dollar, Yen, RMB and elaborates that these will remain dominant currencies in the world – but digital assets must go hand-in-hand to enable "easy translation" from one thing to another.
This drove him to another point "regulatory clarity" which he believes is currently missing". According to Larsen, the circumstances are "too confusing, too inconsistent and there are too many question markets" which some or the other way hurts innovation. He says that the absence of regulatory clarity is holding back the innovators. In fact, his standpoint is that the innovators of few projects shift their focus to a different country than innovating in the US itself.
"The best system is going to be one that takes into consideration consumer protection for the innovators, Larsen continued… also recognize the importance of the job that other regulators have i.e…Federal Reserve, Treasury, FinCEN".
He concluded by noting, unlike these countries "US does not have to have less regulation than Switzerland or Singapore but they absolutely have to have as much clarity".
Image Source – Twitter@chrislarsensf