Ripple CTO David Schwartz Responds to Accusation of Ripple Dumping XRP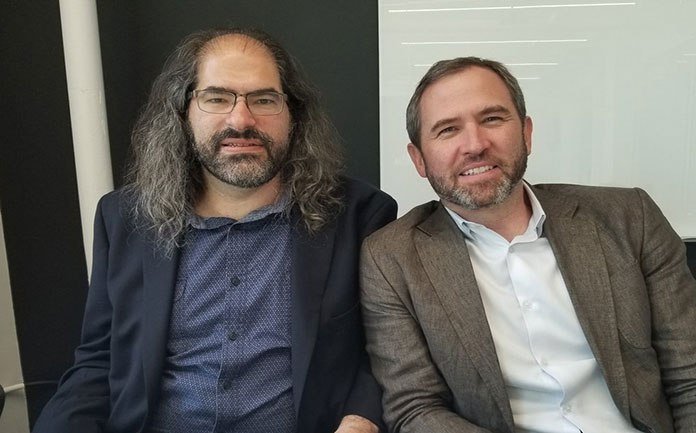 Besides Ripple CEO, company's CTO David Schwartz also responded to the ongoing debate of Ripple dumping its XRP holding and crashing the price of the token. 
Gone are the days when Ripple was famously known for having the strong community that supports and encourage Ripple's underlying products as well as the native token, XRP. However, the so-called XRP army now appears to be diverted. Few Twitter users who claim themselves as XRP members are shouting at Ripple. Pseudonymous Twitter profiles outraged at Ripple's monthly sales from their XRP holding, noting that, the company's action of selling XRP is declining the token's daily trading value. It is reported that the company has about 55 Billion XRP in its escrow and are permissible to sell 1 billion of such coins every month. 
Consequently, a Twitter user tagged Ripple's official Twitter handle and urged Ripple to "Stay away as far away from XRP as possible". The tweet further reads, "We don't want your help" and wrote, "We want an independent digital asset for the people". As a response to this tweet, David Schwartz, current CTO of Ripple states; 
I'm afraid we're going to massively disappoint you. 
I'm afraid we're going to massively disappoint you.

— David Schwartz (@JoelKatz) September 7, 2019
Although David hasn't elaborated further on the point but few XRP members seems unhappy with the response of David. Pseudonymous members on David's comment argued:
"You dump millions and millions on the market and at the same time say the performance of $XRP is not your problem".
A few days ago, Ripple CEO Brad Garlinghouse defended the company in his series of Twitter thread. He addressed the ongoing debate, explaining, "(few users are) spreading FUD about XRP and Ripple". According to Brad, Ripple's sale of XRP holding is about helping expand XRP's utility".
Beside unvarying debate of Ripple dumping XRP on Twitter and petition campaign, a crypto trader is taking the argument one step further. An XRP evangelist on Twitter, known as Crypto Bitlord, is calling to fork XRP intending to prevent Ripple from dumping XRP on investors for profits.
I'm thinking about forking $XRP so we don't have to deal with the founders dumping.

-This will be a community effort.

Retweet if you're in 🚀🚀🚀

— CRYPTO BITLORD (@Crypto_Bitlord) August 26, 2019