Ripple enters Europe as King of all Cryptocurrencies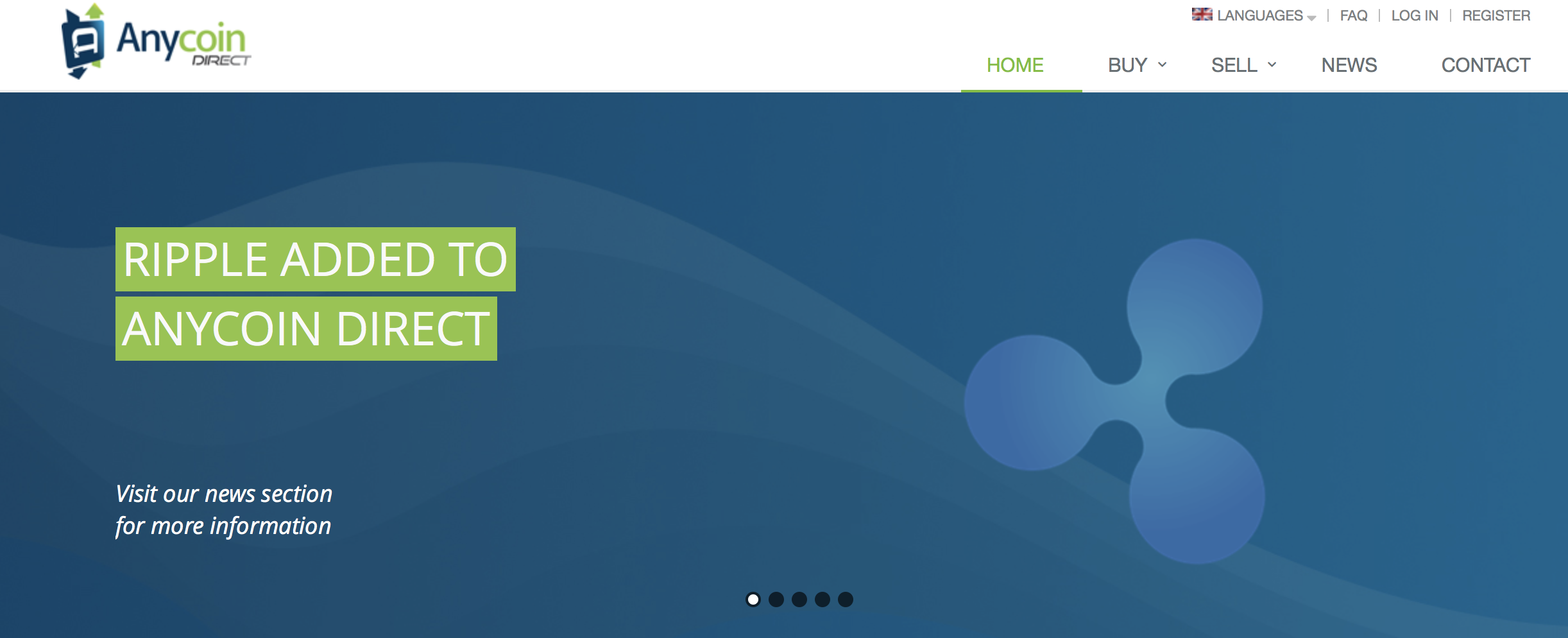 After making its mark in American and Asian markets, Ripple has now entered in European market. One of the Europe's top notch cryptocurrency exchanges has added Ripple XRP to its pool of cryptocurrency trading. Here, it is worth mentioning that AnycoinDirect is a crypto exchange based in Netherland, Europe. The exchange is famous all across the Europe for its facility of instant buying and selling of Bitcoins and other cryptocurrencies. Today, the exchange has fulfilled the long awaited desire of its customers by announcing the addition of Ripple XRP in its trading platform. They have announced this through a tweet saying that we have added Ripple XRP on AnycoinDirect to fulfill the request of our customers.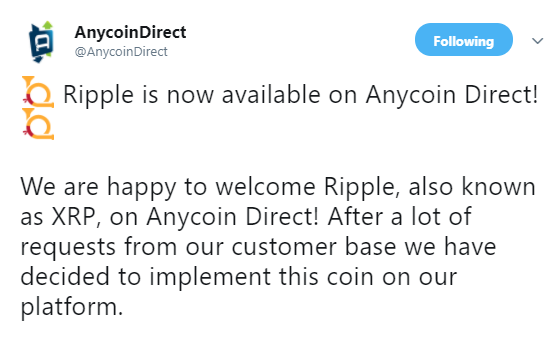 One of the most attractive facts about this crypto exchange is that it accepts direct payments through many methods. This means that they do not hold customers' funds. The exchange is a lot popular among Europeans for its fast processing of transactions and 24/7 customers support. From today onward, the residents of any country in Europe can buy Ripple XRP by paying in their local fiat currency.
The official sources of the exchange admit that Ripple XRP is scalable cryptocurrency and blockchain platform. It has the capability of handling 1500 transactions per second. This makes Ripple attractive for banks, money transfer firms, and financial institutions. Also, the XRP channels have the power to transfer fiat money over Ripple network in just five seconds. This proves that Ripple is fastest than all the other cryptocurrencies and platforms.
A lot of tweets have come up from the customers of this exchange over the addition of Ripple. One of the customers says that he is a great fan of AnycoinDirect. He seems impressed by their live support. Another says that this exchange is trustworthy, fast, and reliable. One of the XRP holders says that Ripples' team is amazing. He further says that Ripple XRP has bright future. It has many big partners and many more will add with the passage of time.