Ripple Join Hands with Bank for International Settlements, Will it Spark Recovery for XRP?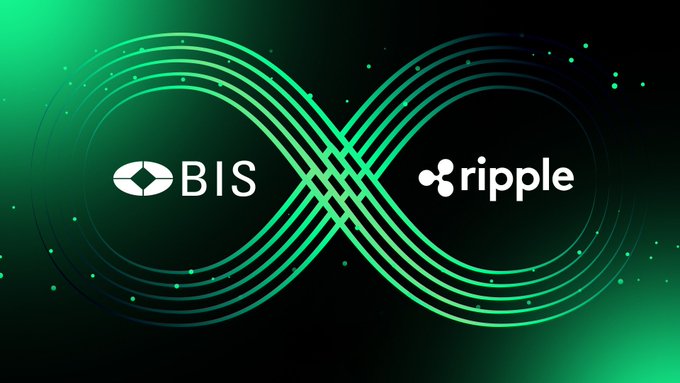 In a recent major development with regards to Ripple, the firm has recently joined hands with the Bank for International Settlements (BIS). The news has sparked hopes of an XRP rally, which had begun displaying minor bullish indicators before the partnership was announced.
The partnership between Ripple and the "cross-border payments interoperability and extension taskforce" within the BIS Committee on Payments and Market Infrastructures was officially announced on August 20th. On the heels of MasterCard's CEO's disclosure of plans to partner with diverse blockchain, Web3, and payments companies, including Ripple, for its CBDC program, this development ensued shortly after.
👏 Congrats on this outstanding achievement @Ripple!

Ripple was announced as an official partner of the "cross-border payments interoperability & extension taskforce," a subgroup within the Bank for International Settlements (BIS) Committee on Payments & Market Infrastructures. pic.twitter.com/qk9ZuwZXzm

— Uphold (@UpholdInc) August 20, 2023
The renewed focus on XRP has resulted in a marked improvement in its social presence. As revealed by LunarCrush, XRP's social interactions and dominance have increased by 42% and 63% respectively during the past seven days. Notably, the token has seen a significant 60% boost in bullish sentiment, indicating investors' price increase projections.
In contrast to the increasing optimism, XRP's value has yet to adjust. Per CoinMarketCap's statistics, XRP's price dipped by 1.1% in the past day, currently valued at $0.5201 and boasting a market capitalization above $27.4 billion.
Although the current situation seems stable, certain metrics suggest a potential increase. The activity level of whales surrounding XRP remains elevated, while its MVRV Ratio has shown encouraging growth. Although network growth slowed last week, a potential shift away from bear control may be on the horizon, as suggested by the MACD. The RSI is in the oversold region, suggesting potential buying pressure and a higher value for XRP.
Furthermore, the Chaikin Money Flow (CMF) has shown a slight upward trend, moving away from the neutral mark of 0. This further raises the likelihood of a positive price movement in the near future.