Ripple Keen on Boosting RXTP Transactional Volumes and On-boarding New Customers Says Ripple CTO's David Schwartz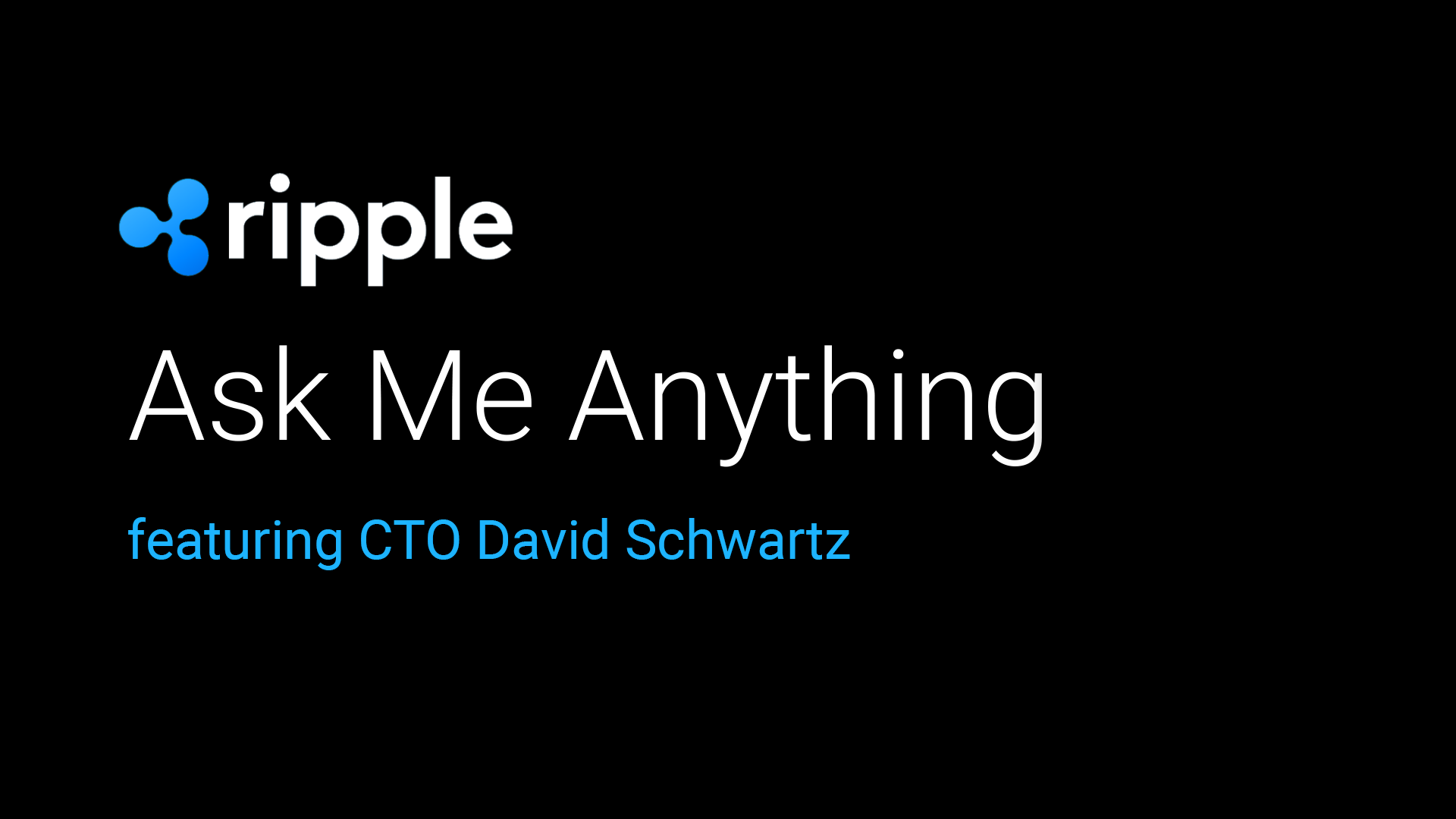 On July 14, David Schwartz, the new CTO of Ripple and Asheesh Birla who is the Vice President of product held a quite interesting Ask Me Anything (AMA) session with Ripple supporters. While it was a live session, all the questions were pooled from Twitter user and as expected, hard questions were asked.  Most questioned circled around the decentralization nature of Ripple, the efficacy of XRP and future plans now that they are an independent company.
Of course, Ripple is a revolutionary company and as the adage goes: great power comes with great responsibility, Ripple is definitely trying to spearhead and perhaps change the financial landscape by making use of blockchain technology.
Ripple Team is Talented
In one question aimed directly as David, a user asked if he was "worried about being bored" after working at different crypto projects in the last eight years. Surprisingly, he admitted that he was but was glad that the team around Ripple was talented and that he has "scaled". Remember, before this he worked as their Chief Cryptographer where he gave out a lot of guidance within his department.
"I actually worried about that [being bored working at the company] myself a little bit but it's been the reverse. I've been able to scale what I've been able to do by working with really talented people and giving them guidance on how I think should things should be done."
On matter growth and where his priorities lie now that he was replacing Stephan Thomas, he said his intentions were to increase Ripple's user base and boost transactional volumes within the network. 
"I think having that transaction flow as candidates to be bridged with it with XRP is tremendously important to the company. xRapid actually doing the bridging of payments with XRP, getting those things scaled, getting more partnerships, getting those live transaction volumes that are significant is incredibly important"
XRP and xRapid Integral for Ripple
Well, this is understood and with a concrete plan in place, several Ripple heads have been quoted before saying the now independent company were in the process of on boarding more than 1000 customers in the next two years and even dominate the India crypto market.
David thinks xRapid can play a crucial role in creating new partnerships and in the process building up transactional volumes a fact which is very important for Ripple. His statement were echoed by Asheesh Birla who reiterated that the effect of xRapid and XRP have been clear and positive. XRP, the native token of Ripple is their on-demand liquidity tool that xRapid utilizes when facilitating cross border payment.