Ripple Lead Counsel Stuart Alderoty Slams SEC After BlockFi Formally Files for Chapter 11 Bankruptcy Proceedings.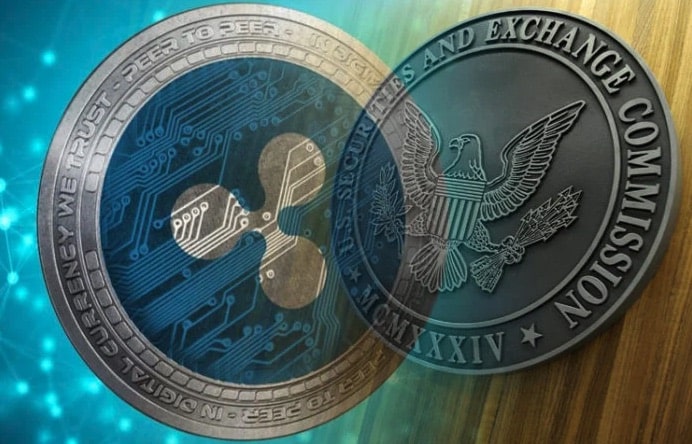 Ripple General Counsel Stuart Alderoty reacts to the announcement of chapter 11 filing by BlockFi, as he slams SEC for its regulation by enforcement policy.
Following the SEC lawsuit and FTX fallout, the crypto exchange has filed a chapter 11 request with the United States Bankruptcy Court for the District of New Jersey. The filing is made to save the company from further harm.
Today, BlockFi filed voluntary cases under Chapter 11 of the U.S. Bankruptcy Code.https://t.co/adaAx6me4r

— BlockFi (@BlockFi) November 28, 2022
BlockFi hopes that the filing will help the exchange in restructuring of future transactions that will maximise the value for stakeholders. Under the restructuring, BlockFi stated, the exchange will act to recover all the obligations owed to it by partners, including the FTX. However, the exchange noted, the recovery of obligations from FTX may get delayed because of the exchange's recent debacle.
In this regard BlockFi quoted Company's financial advisor Mark Renzi statement. Mark had stated:
"With the collapse of FTX, the BlockFi management team and board of directors immediately took action to protect clients and the Company,"
BlockFi further stated that under chapter 11 proceedings, first motions filed by the exchange with the Court  would be related to the discontinued payment of salaries to the employees together with access to the other employment benefits. BlockFi also stated that they will ask the court for permission to retain key trained employees so that the exchange could carry business operations efficiently, through the chapter 11 process. Moreover, the exchange vowed to curtail internal expenses as well.
Reacting to the announcement Ripple General Counsel Stuart Alderoty summed up the situation as 'Another SEC "regulation by enforcement" success story.'
Another SEC "regulation by enforcement" success story.

Months after $100M BlockFi/SEC deal BlockFi in b/cy. $275M loan outstanding to FTX from BlockFi. Unknown amounts owed to BlockFi from FTX. Nothing ever registered. Fines paid? With whose money? Consumers decimated. https://t.co/XWflfRDIMk

— Stuart Alderoty (@s_alderoty) November 28, 2022
Stuart highlighted some of the mess as he stated that the SEC imposed $100 million finance on the BlockFi, without taking care of the source the fine will be paid through. He stared that at the moment $275 million is owed by BlockFi to FTX and the amount owed to BlockFi by FTX is unknown.