Ripple Makes Top 100 Cross-Border Payment Companies List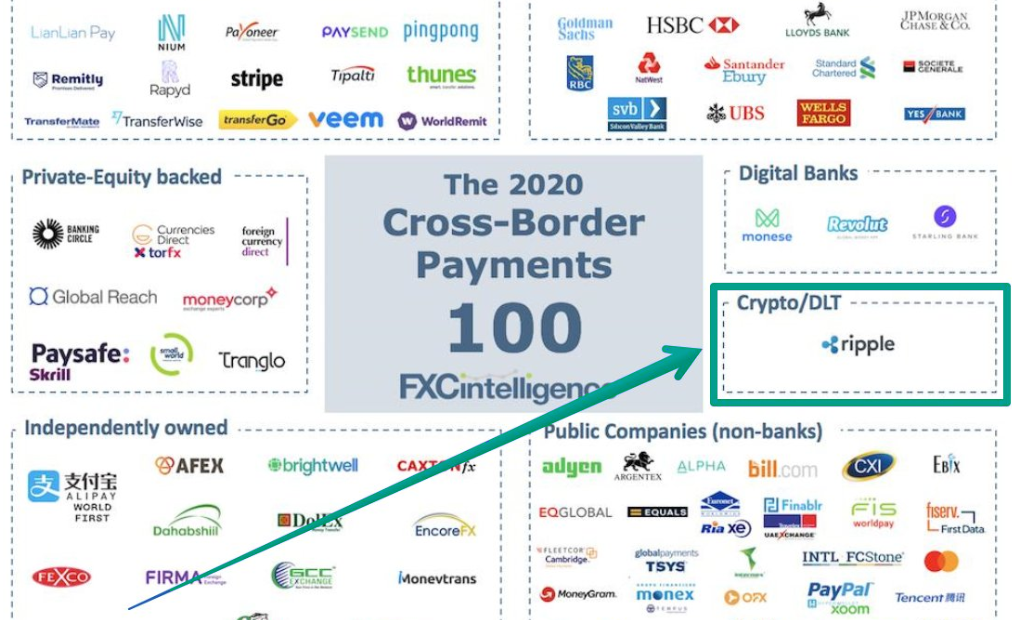 San Francisco based blockchain Ripple has been included in the top 100 cross-border payment companies by FXC Intelligence. The rankings are compiled by tracking all the companies involved in the cross-border payment industry from banks to marketplaces. The data collected is later standardized to be fit for further analysis. FXC Intelligence is known for providing one of the most comprehensive payment industry insights. The data ignores startups and only looks at big players with an already established customer base.
In its latest findings, FXC Intelligence has recognized Ripple Inc. as one of the top 100 most important payment companies gin the world in 2020. It is worth noting that Ripple is the only cryptocurrency-related company that made the list. The top 100 list also features a lot of companies that are known to be Ripple partners, for instance, MoneyGram and TransferGo.
What Does it Mean for Ripple Inc. and the future XRP?
Being included in that list certainly demonstrates that Ripple is moving in the right direction. The cryptocurrency and blockchain company is growing year after year with new partnerships and recognitions, generally speaking the confidence of investors should rise. 
However, its native currency XRP may not react the way expected by increasing in value simply because the cryptocurrency market is still young and highly speculative.
Image source: fxcintel.com