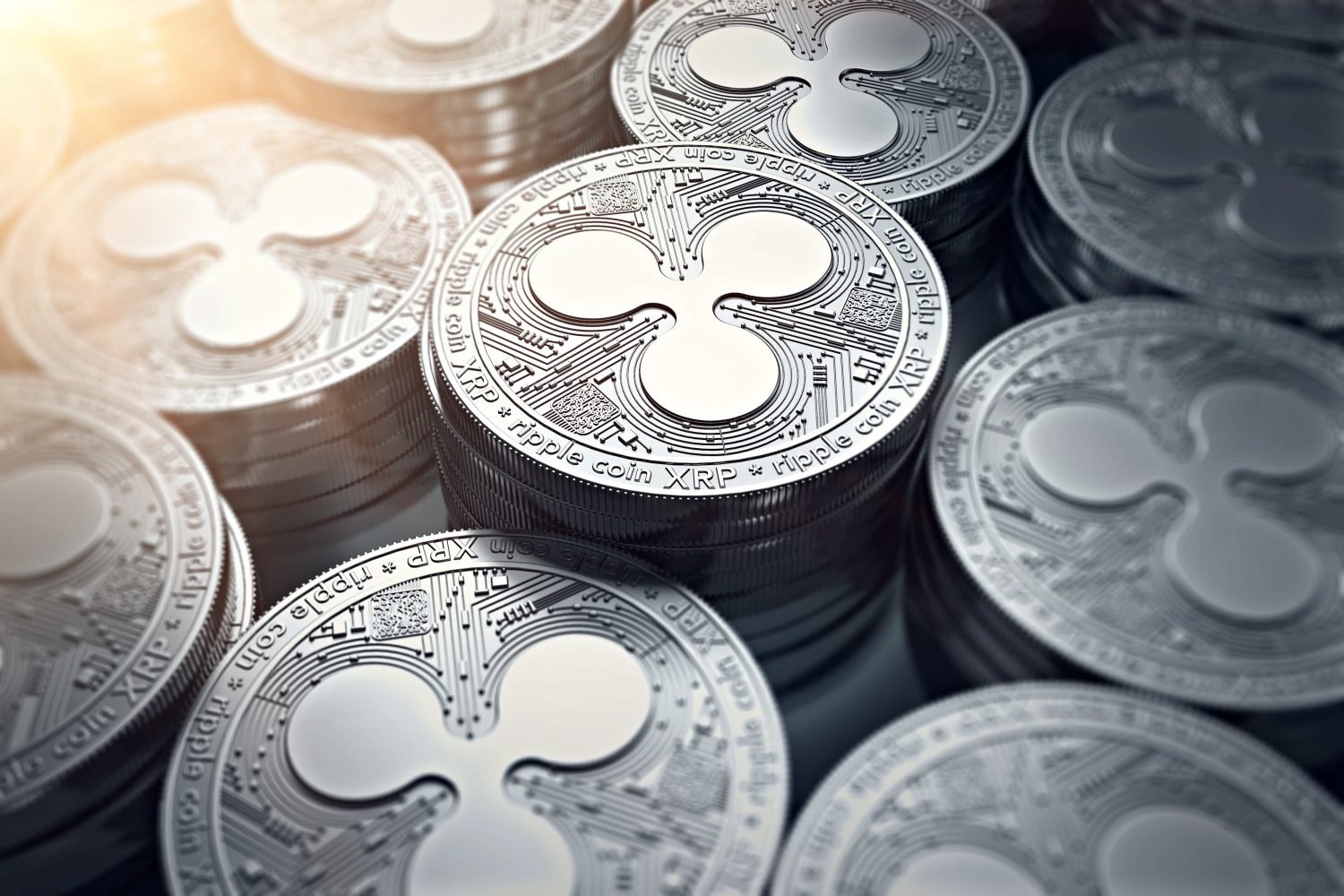 The XRP is the native cryptocurrency of Ripple, a payment company that was successful in transitioning to a cryptocurrency-based payment system. Just like every other cryptocurrency in the planet, the XRP is volatile and every week in and week out, there are a lot of important developments that traders, investors and other stakeholders need to keep in mind while trading with Ripple. You need the information to make smart trades and know when to get more and more involved with the revolutionary payment system that is making inroads into e-commerce faster than any other cryptocurrency available in the market.
Just like any currency news, we start with its pricing. The Ripple XRP has experienced a recent consolidation in price that brought it back to $0.25, which is the highest price in a month. Now there are more than 90 billion XRP in circulation so even a small price difference increase the market cap by quite a margin. Every 10 cent price difference adds $1 billion to the market cap. So, the price of the XRP rebounded to $0.25 last week and then dipped a little by friday to $0.21 and now back to $0.23.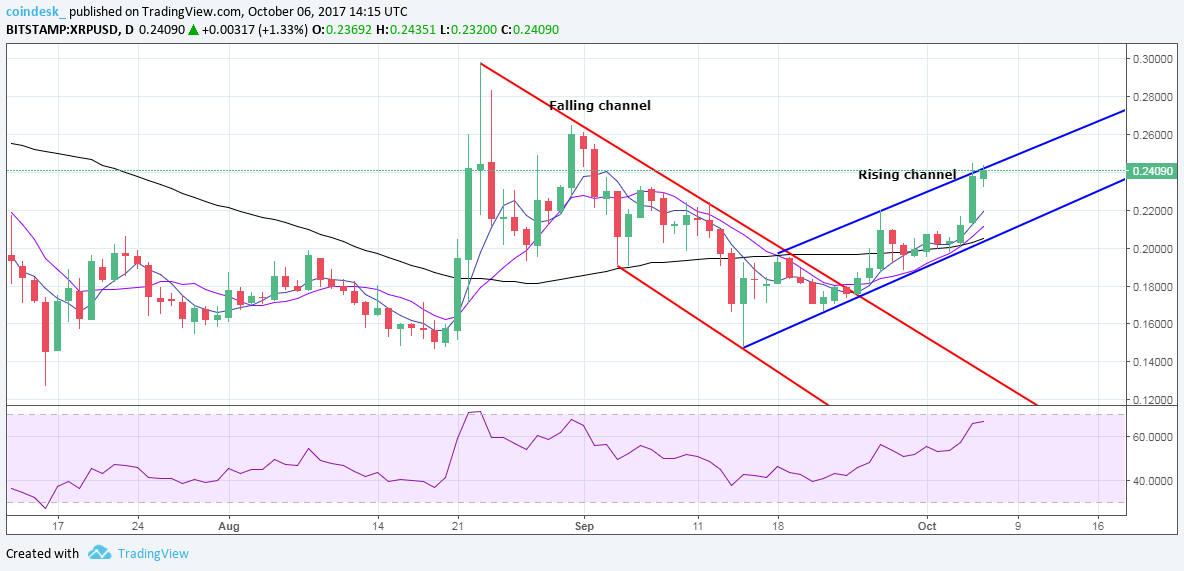 If you analyze the price chart of Ripple for the recent months, you will see that the Ripple is quite stable and there haven't been too many fluctuations in the currency as opposed to bitcoin, Ethereum and other coins in the market. Due to the primary usage of Ripple as a payment method more than a cryptocurrency, it is a big plus point to show that the currency is not experiencing too many fluctuations as it means that it has a stable profile.
Other important trends you can see is that moving averages are rising steadily upwards. This is a big plus point for long-term investors in the XRP as the coin is experiencing a gradual upward trend without too much fluctuations in price. So, if you want to invest money in the cryptocurrency, Ripple XRP is an extremely safe choice.
When it comes to recent trend, the activity is bullish and the graph is going upwards. It hasn't reached a recognizable tipping scale as of yet so even if you are looking for a short-term safe investment, Ripple XRP is a good option.
Now coming back to latest developments and news, Ripple CEO Brad Garlinghouse has spoken against the overuse of blockchain technology by people around the world. He believes that so-called blockchain tourists are nothing more than science experiments and buzzwords. He is of the opinion that it should be used to solve real world problems and now be meddled with all sorts of concept ICOs taking place in the world.
It is true that blockchain technology is being overused in recent times but it is also equally significant that people experiment on the new technology. Afterall, it was years and years before the technology was finally practically applied by Satoshi Nakamoto. It was the efforts of hundreds of people to make the new tech work and not many of them contributed to it without having a real world problem solving in mind. Science and progress is all about innovation and experiment.
In other news, Ripple is increasing its Asian operations with a new office in Singapore. The small city territory is a small step for the payment company and it would use it as a base to expand operations in the Eastern parts of the world. So, exciting things coming up for Ripple!