Ripple Price Analysis: XRP Price Struggling to Escape $0.6 Level For Achieving $0.9 Breakout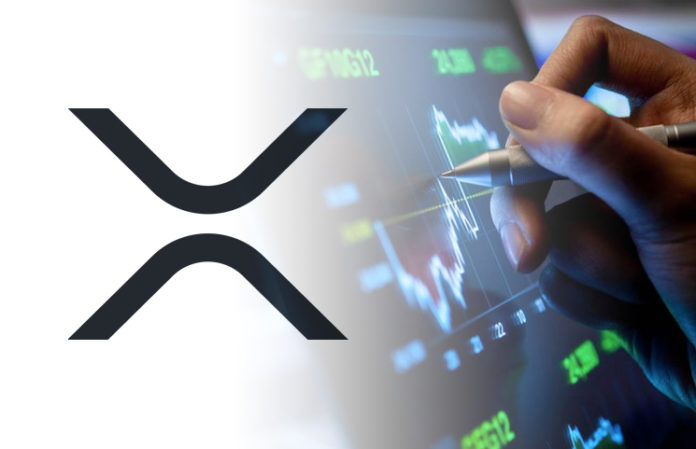 The San Francisco-based blockchain payment firm Ripple's native digital currency XRP seems to have entered into a consolidation phase as it is continuously trading in the $0.60 zone for the past few days. The fourth-ranked cryptocurrency is trying to get out of this consolidation zone. The price value of the coin is struggling to escape through the level of $0.60 in order to achieve the breakout of $0.9.
XRP Statistical Data
The market capitalization of the coin is standing at around $26,632,045,234 USD out of the total cryptocurrency market cap.
$7,802,053,598 USD is the 24-hour trading volume of the coin.
The circulating supply of XRP is holding at around 45,334,295,892 XRP.
XRP Price Value
As per the data from CoinMarketCap (CMC), the price value of the coin is standing at around $0.596777 USD with a change rate of -1.75 percent in the last 24 hours at the time of writing.
Price Analysis – XRP/USD Chart shows bearish behavior of the coin
XRP's price value has spent another day in its consolidation phase as it is constantly trading in the range between $0.58 and $0.60. It performed amazingly well during the entire month of November as it reached its three-year highest value of $0.76 this month. On some cryptocurrency exchanges, it even hit the peak value of $0.92. However, its performance has gone slowed down since the beginning of this month as its price value has entered into the consolidation zone due to which it is unable to head toward achieving any bullish mark.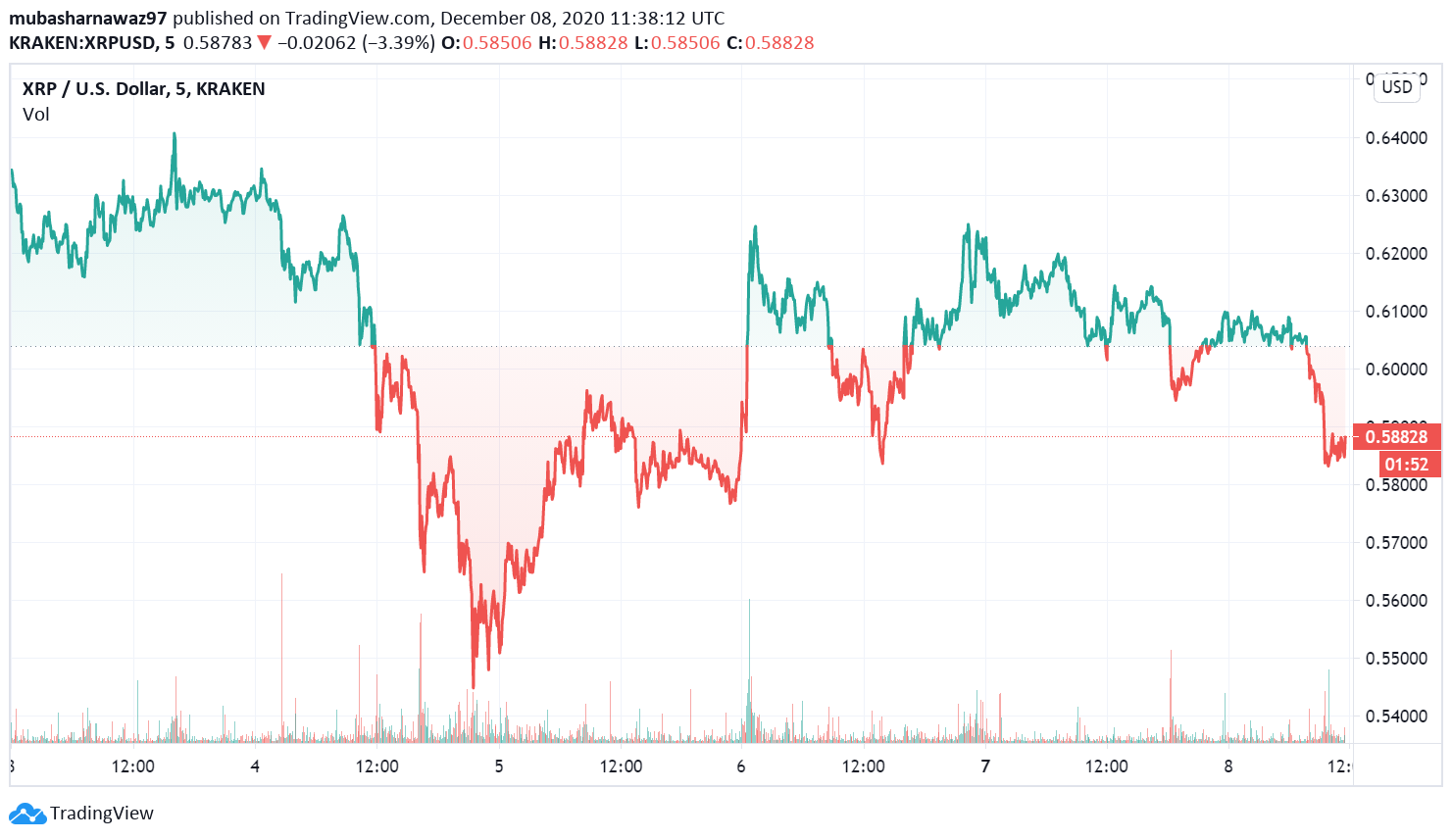 Image Created Via Trading View
Now, the major digital currency has turned slightly bearish as the price value of the coin is slowly slipping away from the key support level of $0.60. The above-given XRP/USD chart is clearly showing the bearish behavior of the coin at the moment.
Ripple Aims at the $0.9 breakout
Currently struggling for holding the support level of $0.60, the fourth-ranked digital assets is aiming at achieving the major breakout of $0.90.
As soon as the coin is succeeded in maintaining its position around the key $0.6 support level it will head toward breaking the short-term resistance of $0.65. After that, the two crucial resistances are standing at around $0.71 and $0.76 respectively which need to be broken in order for the coin to achieve what it is looking for.