Ripple Price Prediction: XRP Price Aims At $2 After Claiming $1.96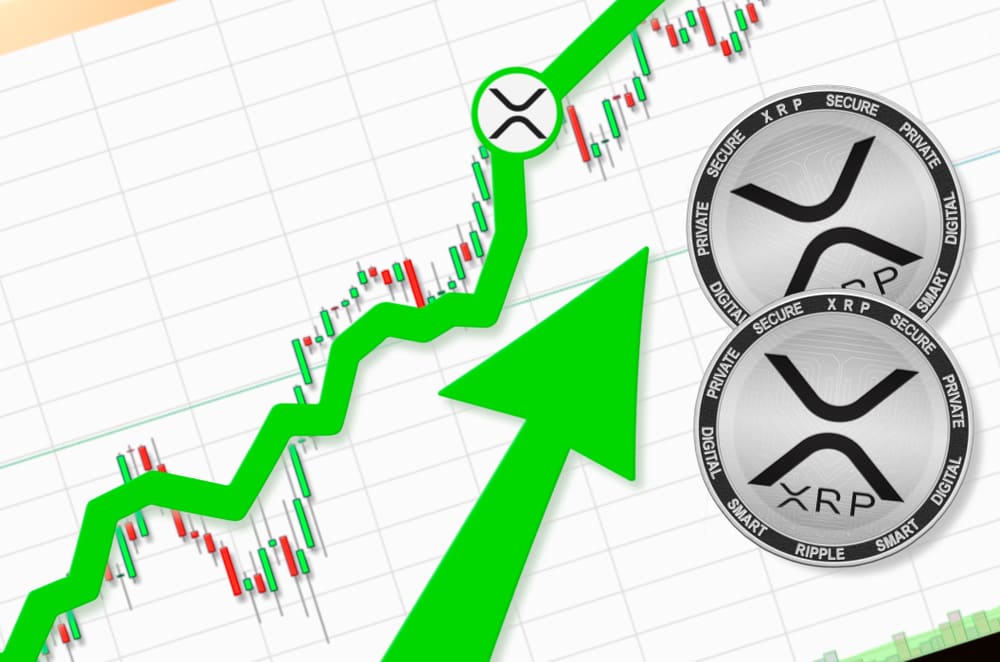 After facing a lot of backlash for a few months due to the legal battle of its parent company Ripple with the United States Securities and Exchange Commission (SEC), the remittance coin XRP has finally entered into a bullish cycle which has sent the price value of the coin to a new high that it has not achieved during the past three years. It has claimed the mark of $0.90 recently and is now aiming at achieving the $2 breakout.
XRP Statistical Data
• The market capitalization of XRP is revolving at around $83,352,043,459 out of the total market cap.
• $32,506,197,039 is the 24-hour trading volume of the coin.
• The circulating supply of the coin is standing at 45,404,028,640 XRP.
XRP Price Value
At the time of writing, the price value of XRP is standing at $1.84 with a change rate of 14.27% in the last 24 hours.
XRP Price Analysis
Over the course of the past few days, Ripple's native cryptocurrency has been trading in the bullish territory. Earlier today, it even skyrocketed to reach the price mark of $1.96. XRP has claimed price level for the first time in the past three years.
It surged by nearly 30 percent to hit this value. It is still showing an upward movement as the price is increasing with a nearly 13 percent increase in the last 24 hours. If we look at the XRP/USD chart, we can clearly see that it is entirely bullish now.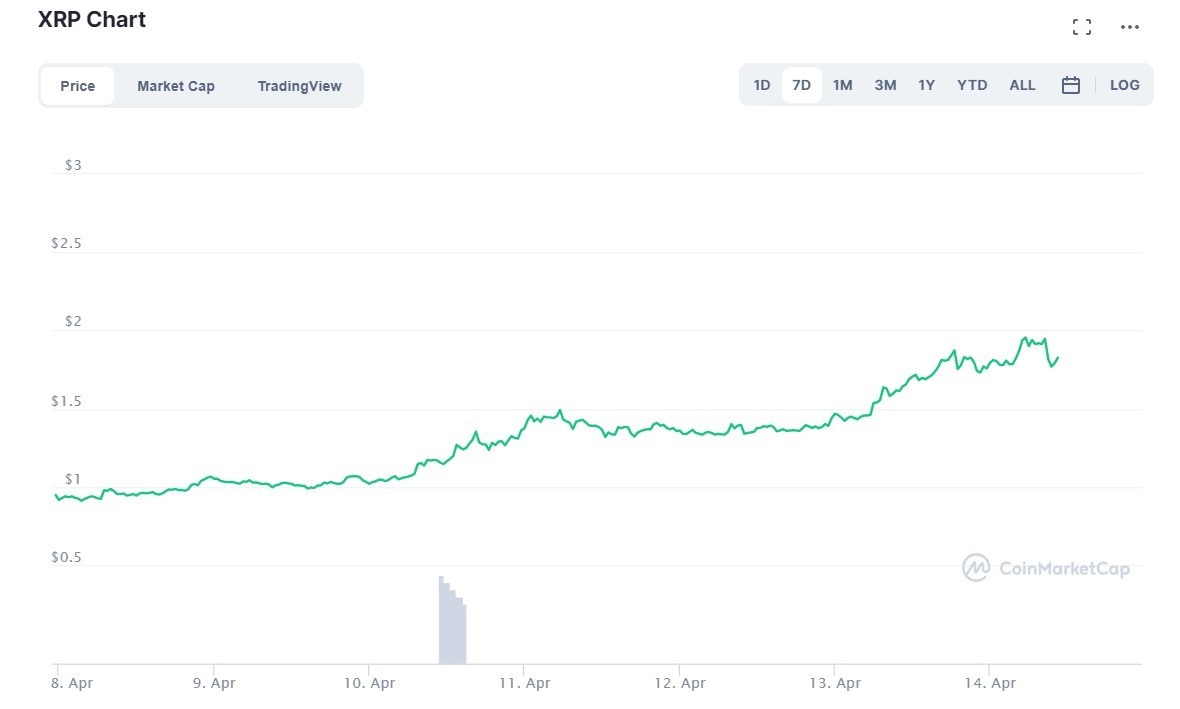 XRP Resistance Levels
Followings are the resistance levels for XRP:
Resistance Level (R3): 2.43
Resistance Level (R2): 2.16
Resistance Level (R1): 1.97
XRP Support Levels
Followings are the support level for XRP:
Support Level (S1): 1.51
Support Level (S2): 1.23
Support Level (S3): 1.04
XRP Price Prediction
It is a remarkable performance that the fourth-ranked cryptocurrency XRP has shown over recent times despite facing trouble from the SEC lawsuit. XRP price spike to $1.96 is a great success for the remittance coin. After hitting this price level, it has now slightly moved down to $1.84 around where it is residing at the moment.
However, the overall sentiment is pretty bullish, which means the hopes of investors and traders are still at the peak. With the current bullish momentum, XRP is targeting the $2 price mark and is likely to get it in the coming days.