Ripple Price Prediction: XRP Price Is Likely To Top $1.30 In The Coming Days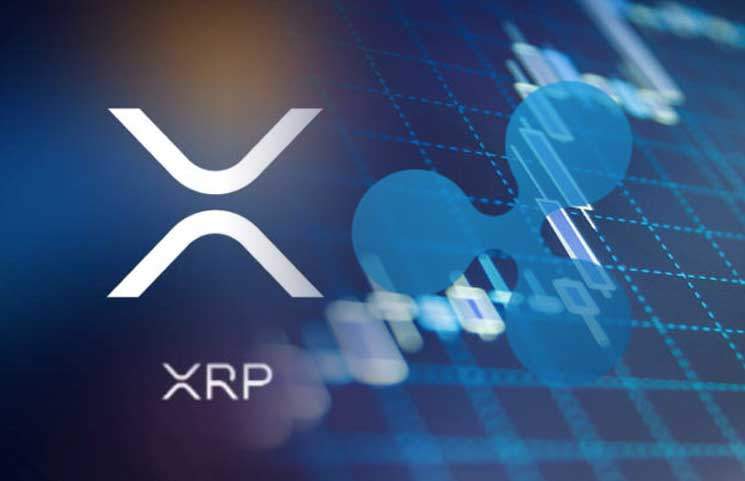 The last few days has not been so good for XRP, the native cryptocurrency of the United States-based blockchain cross-border payments giant Ripple as the digital currency entered into the consolidation phase where the price is continuously consolidating at around the $1 mark. The major altcoin is still bearish at the moment. However, there are some positive metrics that suggests that the seventh-ranked digital currency will likely top the figure of $1.30 in the next few days.
XRP Price Value
At the time of press, the price value of XRP is standing at around $1.01 with a change rate of -1.74% in the past 24 hours.
XRP Statistical Data
The market capitalization of XRP is currently standing at around $46,642,871,304 out of the total market cap.
$4,124,155,628 is the 24-hour trading volume of the coin.
While on the other hand, the circulating supply of XRP is hovering at around 46.15B XRP, at the time of writing.
XRP Price Analysis
Currently, if we look at the price performance of XRP then we will come to know that it is not as good as it should. The coin has failed to come upon the expectations of the traders who are expecting the digital currency to go high. It is currently trading at around $1.01 with a negative change rate in the price value in the last 24 hours. However, the trendline of the cryptocurrency is started rising upward slightly as shown in the below-given seven-day price chart of XRP: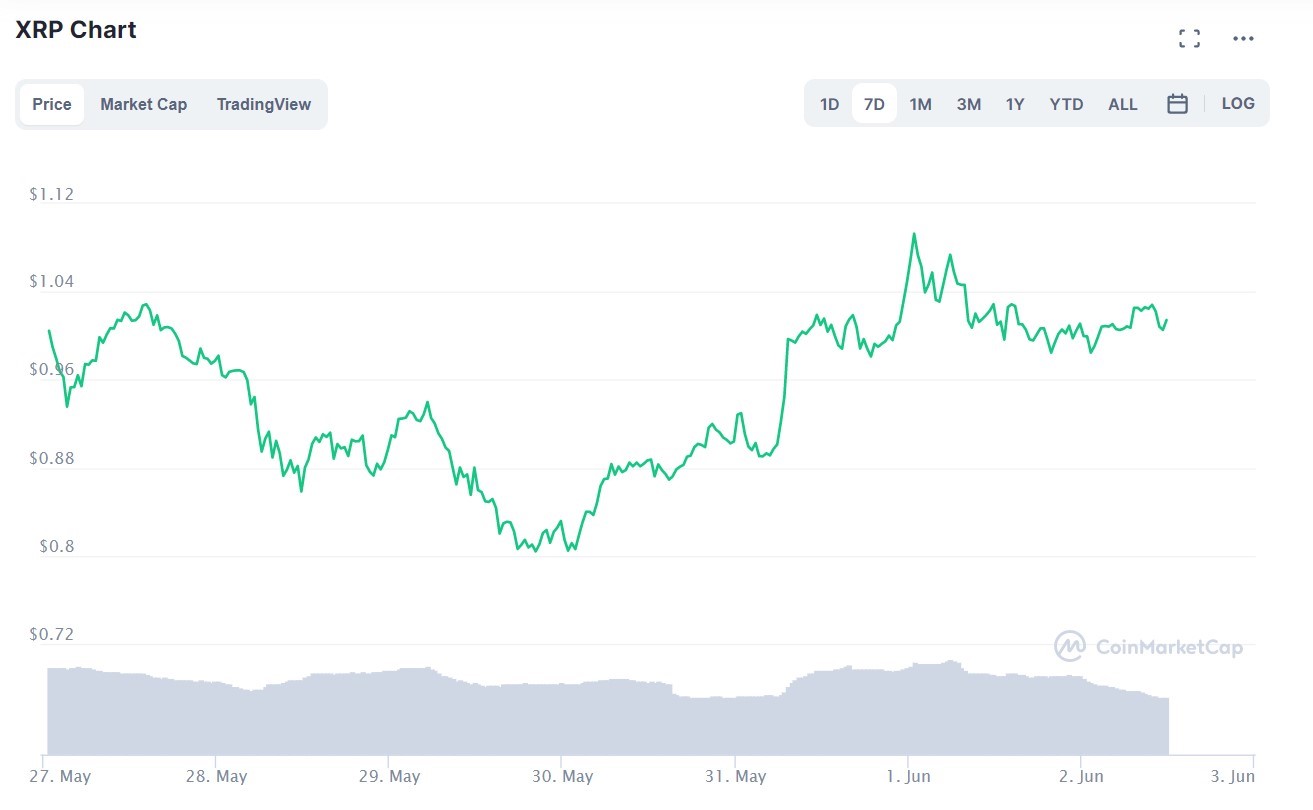 Source: CoinMarketCap
Ripple XRP Price Prediction
The next target for the seventh-largest crypto asset in terms of market capitalization is to get out of the consolidation zone in which it is residing at the moment. Once it succeeds in pulling out of this zone, it will get in momentum to move ahead.
If XRP price gains momentum and flow upward, the next short-term target for the coin is standing at $1.30. With a good bullish rally, XRP can cross this price mark and according to some positive metrics, the major digital currency is likely to claim this figure easily.