Ripple Releases Quarter 3 Report, Claims it Declines XRP Sales Radically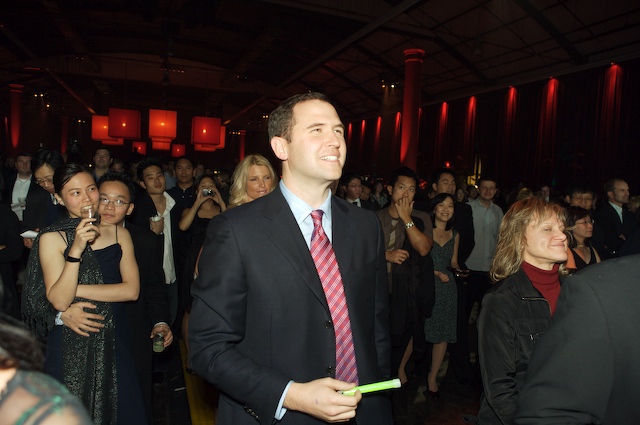 Ripple, the parent company behind XRP cryptocurrency released its quarter 3 report on October 18, 2019. The report unveiled that Ripple sold $66.2 million of XRP in Q3, 2019 whereas the reported sale of XRP was on a peak of $251.5 million in Q2. 
Decrease in XRP Sales
The mentioned amount seems 74% lower than the sale of XRP in Q2. However, Ripple claimed, it decided to pause programmatic sales altogether in Q3 – instead, the firm's focus in Q3 was majorly on over-the-counter (OTC) sales via a strategic partnership with various financial entities. Following the OTC sales, the strategic partners are intended to push XRP utility and liquidity in the regions. It's worth noting that Ripple prefers the trading volume of XRP from CryptoCompare Top Tier (CCTT) which it claimed as a "more conservative volume benchmark of XRP sales". 
Per the Q2 report, our stated goal for programmatic sales for Q3 was approximately 10 basis points of the new volume benchmark (CCTT), and we ended sales for the quarter below that, at 8.8 bps, Ripple wrote in its report. Total sales including OTC and programmatic ended the quarter at 36 bps of CCTT.
Although XRP is bleeding considerably this year, the report notes that the XRP is now listed on over 140 exchanges worldwide, increased by 10 exchanges from last quarter. Notably, the token is currently gearing up with 2.65 percent within the past 24Hrs which also pushed its trading value at USD$0.29 mark. Capturing the third-largest spot, XRP stands with the market capitalization of USD$12,860,605,072.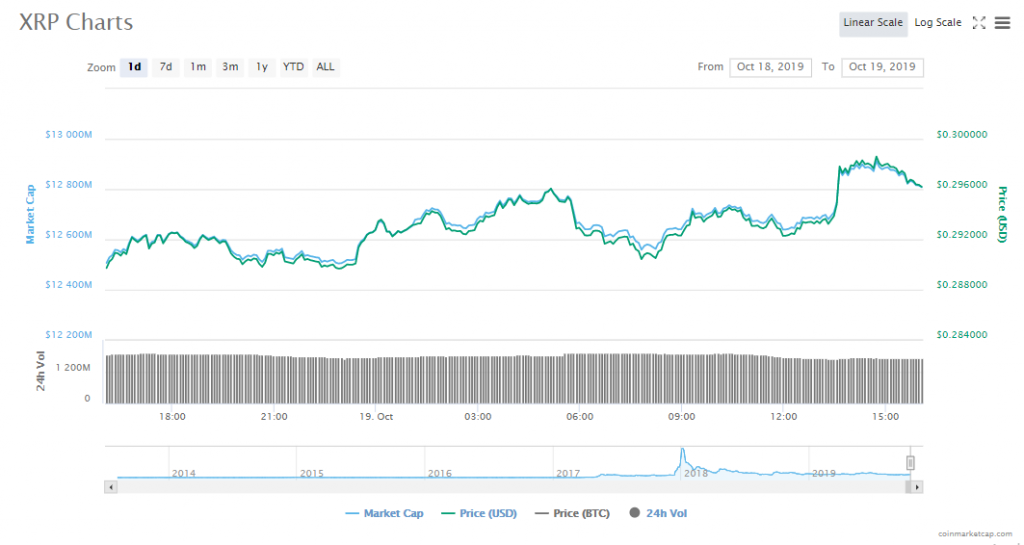 XRP Dumping allegations
Nevertheless, Ripple also addressed FUD (Fear, uncertainty, and doubt) and the misinformation which is caught in the previous quarter. Remarkably, there were reports in the early second half of 2019 which majorly focused on Ripple's attempt of dumping XRP and affecting its trading volume adversely. In fact, few XRP bagholders also began a campaign against Ripple, demand to end the frequent sale of the XRP quarter over quarter. 
Due to the nature of digital asset markets, FUD runs rampant, often perpetrated by those with political or financial interests in certain cryptocurrencies, the report reads.
Moreover, Ripple also asserts bot accounts on Twitter which have increased the FUD across the digital asset industry. According to Ripple's Q3 report, these bot accounts share a conversation about BTC at 49% whereas it talks about ETH at 71% and 50% about XRP.
In Q3, bots have been more active in conversations around XRP, with the number of unique bots rising and engaging in messages related to dumping XRP and flooding the market. 
However, Ripple identified that around 49% of conversation about "Ripple made XRP price fall" reportedly came from bot accounts. As a response to this conversation created by bot accounts, Ripple said, it cannot control XRP price and it plays a very limited role. Since XRP runs on XRP Ledger which is open-source, free and decentralized, continuing that, Ripple elaborated that, "if the company went away tomorrow, XRP would continue to trade". 
As a stakeholder of XRP, Ripple is an interested party in its success. We are aligned with other XRP stakeholders and focused on supporting a healthy XRP community, Ripple added it to its report. Looking ahead to Q4, we will continue to monitor volume developments closely and intend to maintain a similar approach to Ripple's XRP sales as compared with Q3.
Image Source – Flickr @Jeremy Johnstone