Ripple To Invest $50 Million in MoneyGram to Solve Cross-border Payments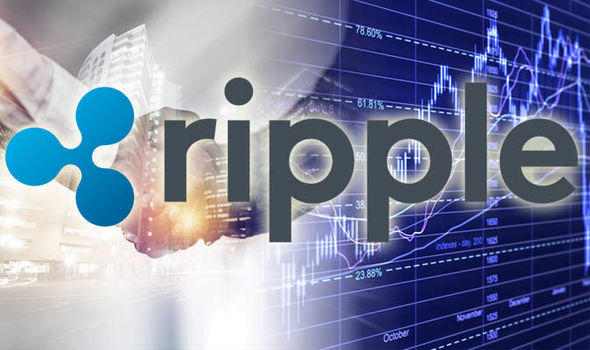 Ripple is likely to invest $50 million in new strategic partnership with MoneyGram. The official announcement was made on 17th June by both the firms.
Per the strategic partnership, MoneyGram can draw up to $50 million from Ripple in exchange for sharing equity to Ripple for the period of two year. This eventually led MoneyGram works with xRapid, one of the Ripple's blockchain product for on-demand liquidity
Ripple CEO, Brad Garlinghouse claims;
"This will eliminate the need to deploy foreign bank accounts. That's why MoneyGram has negative working capital. It will help customers and also smooth out their treasury operations."
Also in his official Twitter handle, Garlinghouse shared a post concerning the partnership between Ripple and MoneyGram.
An industry defining milestone: together, @MoneyGram and @Ripple are solving the challenges with cross-border payments using the speed and efficiency of #XRP. https://t.co/xIfeJJgSy7

— Brad Garlinghouse (@bgarlinghouse) June 17, 2019
MoneyGram International Inc., a money transfer company based in the United States with headquarters in Dallas, Texas, was previously rumored to be acquired by Ripple. But both firms had not talked about it then. However, it was a hint for the collaboration of the two parties which is confirmed now.
"We are very pleased with the terms of the Ripple investment which supports the Company with permanent capital and additional liquidity," Larry Angelilli, the chief financial officer of MoneyGram, remarked. He further added, "This partnership also provides MoneyGram with the opportunity to improve operating efficiencies and increase earnings and free cash flow."
After losing about 32.6% of the shares last month, MoneyGram has faced a financial setback. It is now foreseen that after the partnership with Ripple, MoneyGram aims to recover its losses and to achieve further financial ascent. The new partnership expresses its motto of solving the challenges on overseas transactions to facilitate smoother and faster payments making its user convenience.
MoneyGram, being available for money transfers in more than 200 countries around the world, is a leader in the industry known for its secure payments. As for now, Ripple has backed this venture, it is sure to benefit Ripple too to gain the attention of the Central Banks.