Ripple Welcomes Breanne Madigan of Blockchain to Lead its Global Markets Team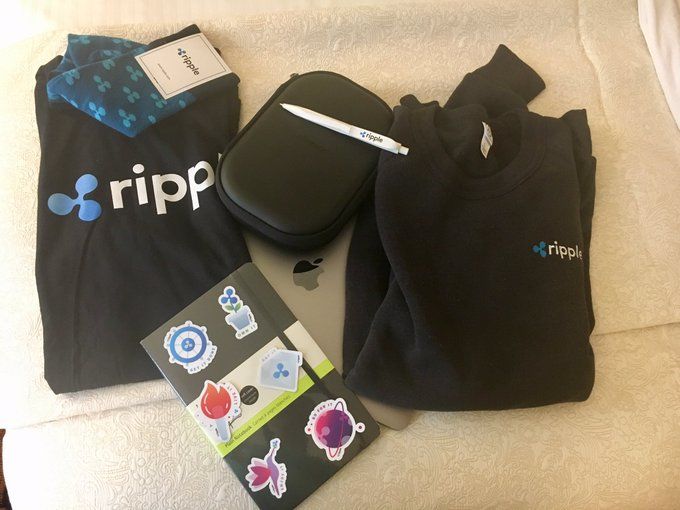 Breanne Madigan the Head of Institutional Sales and Strategy at Blockchain, left Blockchain in order to join Ripple. After joining Blockchain in April 2018, Madigan has decided to experience a new atmosphere of workspace.
Madigan had joined Blockchain as the Head of Institutional Sales and Strategy, after 13 years of her career journey at Goldman Sachs asHead Institutional Wealth Services. On May 20th Madigan has tweeted that she is delighted to be at Ripple and posted the photo of Ripple accessories. And also updated in her bio that she started working for Global Markets at Ripple.
Madigan contentedly says;
"I am thrilled to confirm that I have joined Ripple to lead the Global Institutional Markets team."
Further, she adds;
"This is an exciting time to be joining the Ripple team, helping to foster mass adoption of digital assets and transforming global payments systems across the world."
However, she also tweeted adding Ripple's official T-shirts and other accessories;
Swagger game ? @Ripple – delighted to be here! ? #SF #Ripple #XRP pic.twitter.com/5TKTlEawkr

— Breanne M. Madigan (@BreMadigan) May 21, 2019
Since joining Blockchain, Breanne has led the expansion of an institutional team and platform, including the launch of an over-the-counter trading desk, custody, a research platform, and a managed venture fund. Her potential for work is highly appreciated. She has served as Head of GS Institutional Wealth Services (IWS) and also as the Global Franchise Manager (COO) for Goldman's G10 Foreign Exchange Business as well as EMEA Emerging Markets.
As Ripple is gaining a worldwide appreciation for its exciting features and safe and fast payments for cross-border transactions, Madigan's joining has given it a higher boost. With her experience in the field over 15 years in the field, Ripple is sure to make new advancements bringing up new technologies as well as the adoption of digital assets. Ripple has emerged into a promising firm over the past few months by being adopted by numerous prominent companies and banks.
Another loss for Blockchain after Madigan is that Jamie Selway, previously global head of institutional markets also exited from Blockchain in January 2019. Along with this, there's an ongoing rumor that Finance Lead Jesse Lund Is Leaving the Firm, even though his project hasn't taken off yet. Currently, there's no confirmation regarding this news.