Ripple Witnesses Tremendous Growth With Over 7x the Number of Transactions via ODL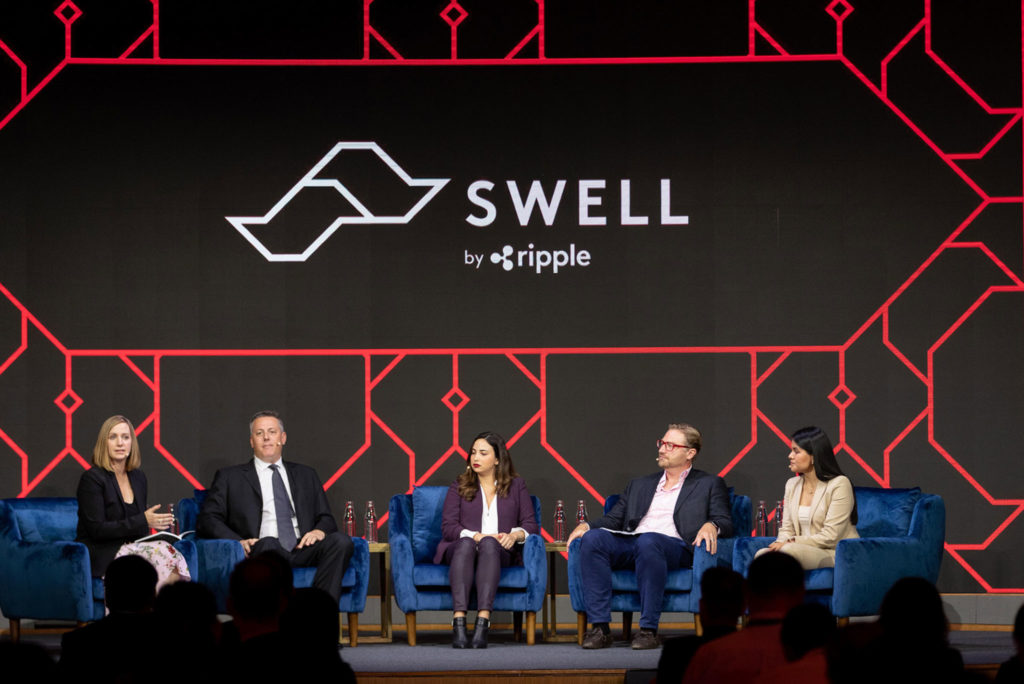 Speakers at the Ripple's Swell 2019 have shared various interesting remarks about their relationship with Ripple and the potential benefits they're leveraging using Ripple's underlying blockchain technology.
The enterprise blockchain solution, Ripple finally concluded its yearly conference yesterday, November 08, 2019, revealing several remarks about the market status of their customers and their upcoming plans. Consequently, Swell 2019 witnessed a panel of ODL customers which comprised of goLance, Bitso, FlashFX, and Interbank Peru.
Also Read – Ripple Launches New Product, RippleNet Home
These payment entities are currently utilizing Ripple's ODL and consequently, they share the positive impacts of ODL on their business and the opportunities for growth. It's worth noting that Ripple had announced its On-Demand Liquidity, a product that utilizes XRP cryptocurrency and avoids the need for pre-funding to settle transactions with low cost and higher speed – during Swell 2018. As a result, the giant said that;
We have seen tremendous growth and customer interest with more than 7x the number of transactions using ODL from the end of Q1 to the end of October.
Although Ripple partner MoneyGram is on the leading list of the satisfied clients as the CEO of MoneyGram urging Ripple to open new corridors beyond Mexico – other customers of Ripple are sharing the similar satisfied attitude. Echoing the similar concern, a panelist Nicholas Steiger, CEO of FlashFX commented;
"It's been a long road for digital assets, but the end customer doesn't necessarily need, or want, to know how their transactions are being handled in the back end. They want the transparency, low-cost and above all else, speed of transactions,"
Read Also – MoneyGram CEO – With Ripple's ODL, We're able to settle billions of dollars in seconds
Since ODL eliminates the need for pre-capital and alongside guarantees the most competitive rates, Michael Brooks, founder and CEO of goLance states that, Ripple's ODL solution enabled them to decline the cost on the front end. He remarked;
"Our customers are looking for the lowest cost and fastest service. ODL allows us to offer that. Payment efficiency is at the heart of our company. Since the beginning, Ripple has allowed us to drop our cost on the front end, giving us a strong competitive edge over our counterparts. Cost and speed made the decision for us to partner with Ripple,"
On a similar note, Joisie Matilla, Emerging Technologies Innovator at Interbank Peru strongly believed to sideline the traditional banking structure – which will eventually create the avenue for banks to improve their relationship with customers by working and improving the entire ecosystem on top of blockchain technology. Joisie went on to says "this will change an entire generation".
Each panelist collectively contributes their respective experience of using ODL to offer payment services to their clients and Bárbara González Briseño, Bitso's Head of Finance elaborates that they're looking to open more ODL destinations at the earliest.
"We want to see the network effects come into place in Mexico and beyond—connecting a country that's been excluded for many years because of traditional systems. As more players come into space, it creates more corridors and offers more opportunities for those who have been excluded and ignored," González Briseño shares.
Image Source – Ripple blog