Ripple (XRP) and VC Spectra (SPCT) Gain More Steam While US Regulators Remain Angry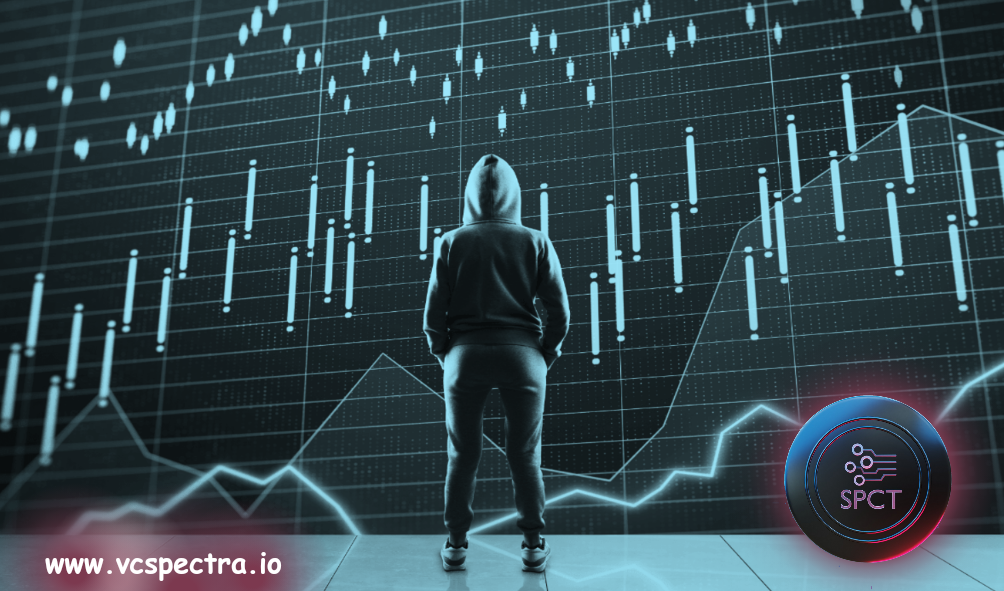 Ripple (XRP) recently won a huge case against the US SEC, and the token's price almost doubled overnight. The Securities Commission has been trying to regulate cryptocurrencies for a long time, and Ripple (XRP) has just compromised one of their major pressure points. In other news, VC Spectra (SPCT) raised $2.4 million in private seed sale, and the token is currently in its second presale stage.
Ripple (XRP) Sustains Bullish Momentum, Shows Zero Signs of Retracement
The United States Securities and Exchange Commission has weighed down on the crypto industry for a few years. In their most recent attack, they classified tokens like SOL, ADA, and others as unregistered securities in a lawsuit against major crypto exchanges.
As a result, the crypto market plunged on June 5, 2023, and there were a lot of uncertainties in the market during this period. By July 13, a federal court in the Southern District of the State of New York changed the narrative in the crypto industry.
On July 13, Judge Analisa Torres presided over the SEC vs. Ripple (XRP) security classification case and delivered judgment. She ruled that Ripple (XRP) did not meet the standard set for security and, therefore, could not be classified as such. However, she also said institutional sales of Ripple (XRP) to investors violated securities law.
After this judgment, Ripple (XRP) surged from $0.47 to $0.82 in less than 24 hours. A week later, Ripple (XRP) is trading at $0.84.According to experts, Ripple's (XRP) price surge is not temporary, and the token is not retracing anytime soon.
Furthermore, Ripple's (XRP) victory in court and its subsequent price pump has greatly affected US SEC regulation efforts. Ripple (XRP) and other cryptos now have a judicial precedent to stand on in case the SEC classifies them as unregistered securities again.
VC Spectra (SPCT) Records Double-digit Price Surge, Rises by 37.5%
VC Spectra (SPCT) is a decentralized hedge fund created to drive innovation and development in the blockchain industry through strategic investments. As an investment house, VC Spectra (SPCT) employs some of the best venture capitalists and blockchain investment experts in its ranks. Therefore, the platform has unmatched precision in selecting high-potential blockchain projects for investments.
As a VC Spectra (SPCT) holder, you get access to quarterly rewards and a share in profits from buybacks of successful blockchain investments. As a bonus, VC Spectra (SPCT) offers flexible and customizable tools for everyday market operations. VC Spectra (SPCT) users can leverage AI and other tools like algorithmic, social, copy, and systematic trading in their daily operations.
VC Spectra (SPCT) is at its second presale stage, and the token is selling for $0.011. VC Spectra (SPCT) sold for $0.008 a few days ago, and the token has surged by 37.5%. But the best is yet to come. SPCT will sell at $0.0125 in Stage 3 presale, marking a 127.27% surge.
In addition, when all presale stages are complete, VC Spectra (SPCT) will hit the mainstream crypto market, and the token will sell for $0.08. Stage 2 VC Spectra (SPCT) investors will record a 627% surge in the value of their tokens soon, and new investors are joining every day.
Learn more about the VC Spectra (SPCT) presale here:
Presale: https://invest.vcspectra.io/login
Website: https://vcspectra.io/
Telegram: https://t.me/VCSpectra
Twitter: https://twitter.com/spectravcfund