Ripple XRP May Soon Come out of the Bitcoin Influence: Brad Garlinghouse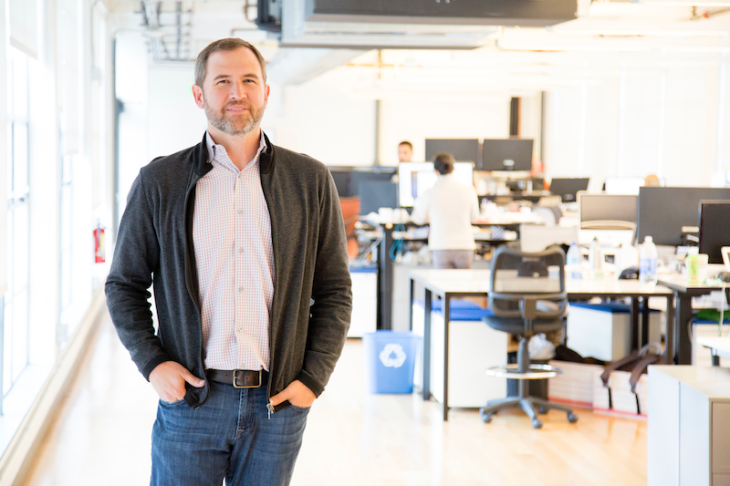 Ripple XRP is the third largest cryptocurrency being traded all across the world. It has always been a trend in crypto market that the values of all other digital tokens are influenced by the value of Bitcoin. Here, it is worth mentioning that Bitcoin is the oldest and the most valuable token. Talking to CNBC, Ripple founder and CEO Brad Garlinghouse says that Ripple XRP is a lot different than other cryptocurrencies being traded across the world. He further says that these differences between XRP token and Bitcoin will one free Ripple XRP from the influence of Bitcoin. He seems quite hopeful that this may happen when people would understand the true nature and worth of the tokens.
Garlinghouse says that there is a strong correlation between the price of XRP and the price of Bitcoin. But, this correlation would end up soon as these are two different digital assets based on independent open source technologies. He says that a change in behavior will prevail in the market and this correlation may end soon.
Ripple XRP is an American based company providing real time payment solution to various businesses all over the world. In spite of decreasing values of XRP token, Ripple has signed more than 20 new contracts with companies that will use various products of Ripple like xCurrent, xRapid, and xVia. It had also entered into partnership with the world's largest money transfer firm MoneyGram. Recently, it has signed a contract with Kuwait National Bank to provide easy, fast and reliable cross border money transfers. Under Ripple's blockchain, cross border transactions are completed with 2-3 seconds. While, the same transactions took 3-5 days in conventional money transfer methods.
The experts are hopeful that use of Ripple XRP would bring about a great revolution in businesses because of its various products. Brad Garlinghouse says that cryptocurrency is still a nascent industry. Therefore, the speculations in the market dominate the trading activities. But, he seems quite hopeful that this would end up soon. He fears that 99% of the digital currencies would vanish in the next decade. Only 1% would stay that will provide real time payment solution to the customers.