Ripple (XRP) Price Technical Analysis (June 4, 2018)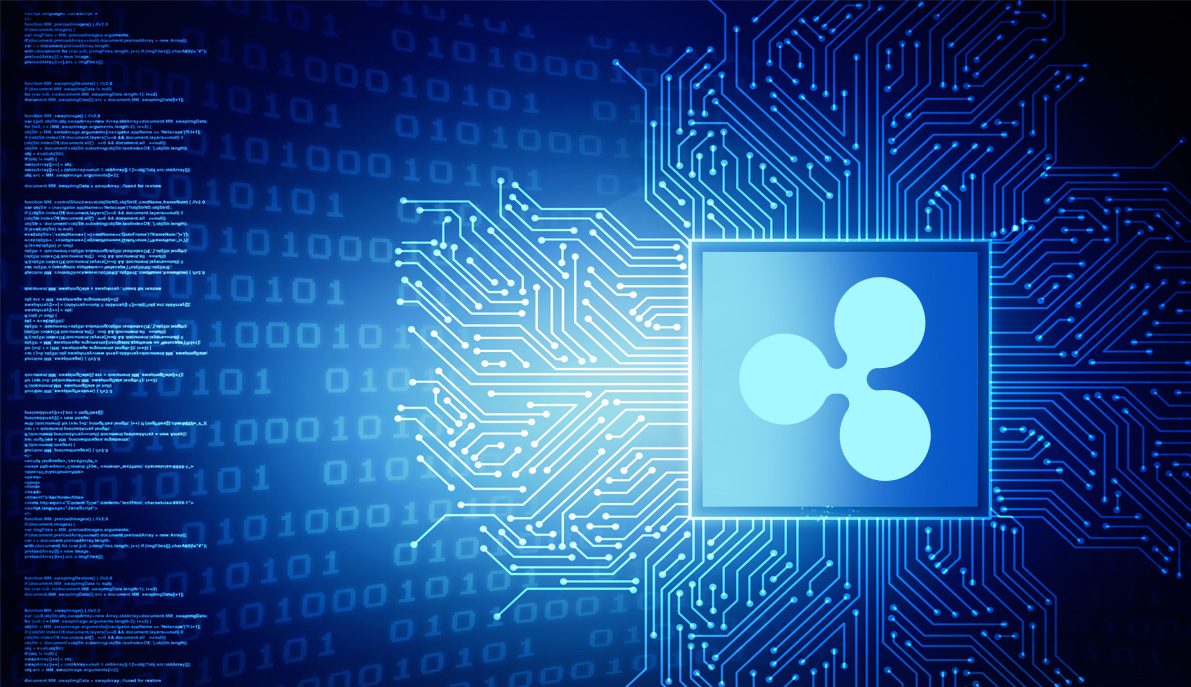 Overly, Ripple prices are in an uptrend rejecting lower lows as buyers aim to bid prices towards $1. As it is, Ripple is up 16 percent in the last week alone and four percent in the last 24 hours. From the way technical are set up, odds are prices might fall back towards previous supports whose lower limit lies at 55 cents. 
From the News
It's no doubt that the global payment system is a huge market. Experts estimate that the network of international banks and the web of payment systems move around $155 trillion and most amazingly, the cost of transacting this amount is about $37 billion. That's a big figure despite the trillions moving through their remittance or banking networks. 
After all, what we want is a simple system that facilitate cross border payments in real time at minimum or near zero costs. This is what Ripple plans to do. It has infrastructure to enable effective and efficient systems through their blockchain technology. In fact demonstrated statistics shows that financial institutions who utilize their native tokens-XRP and RippleNet can save up-to 70 percent of their cross border payment costs. 
All they have to do is use XRP and their blockchain to enjoy these services which by the way settles almost instantaneously and eliminates nostro accounts. So, considering the benefits these institutions got to enjoy and it's no wonder that there is no blockchain company that can rival Ripple when it comes to the number of strategic banking partners in the world. 
To put it in perspective, Ripple has more than 30 global banks using their ledger for cross border payment and the number keeps on increasing every week. Most importantly, Ripple through Lian Lian and American Express are making inroads to China, the world most populous country.
Adding to their web of global banks, one of the largest Islamic banks in the world, the Kuwait Finance House (KFH) would in the coming days use Ripple. While announcing this good news in Twitter, both parties said they were "very happy and proud" of the union.
Ripple (XRP) Price Technical Analysis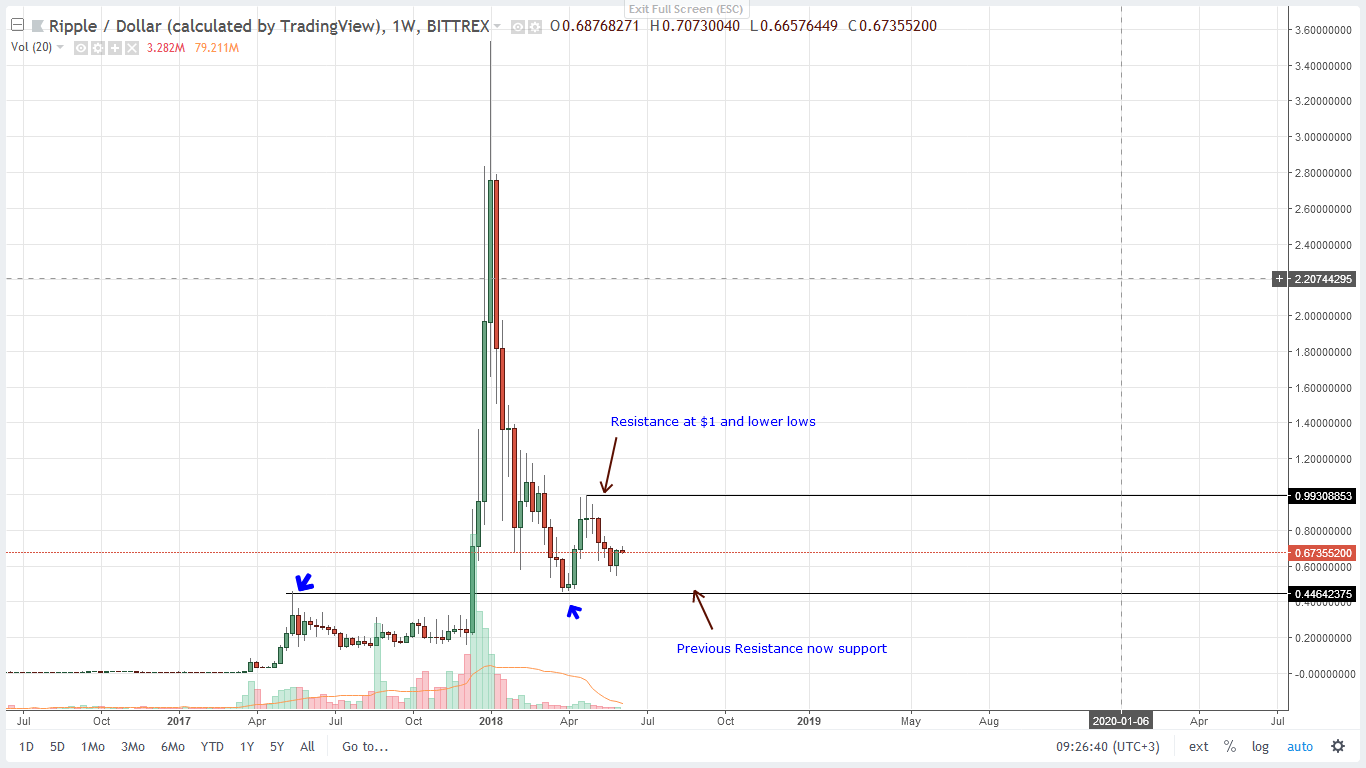 After last week's bullish candlestick, what we ended up with a nice double bar reversal candlestick right at key support levels. Now, what we have been seeing in the last couple of months have been incessant bear pressure but until April, bulls took over and we can judge that from the series of higher highs and increasing volumes. 
If we compare that to May bear candlesticks it becomes clear that yes the month was largely dominated by sellers but the accompanying volume or market participation is low. This inevitably means May weekly candlesticks were long coverings and it is likely that we might end up higher this week. Actually for us to draw a bullish preview, there must be a confirmation of last week's bullish candlestick and potential push and close above 70 cents with increasing buy volumes validating this move.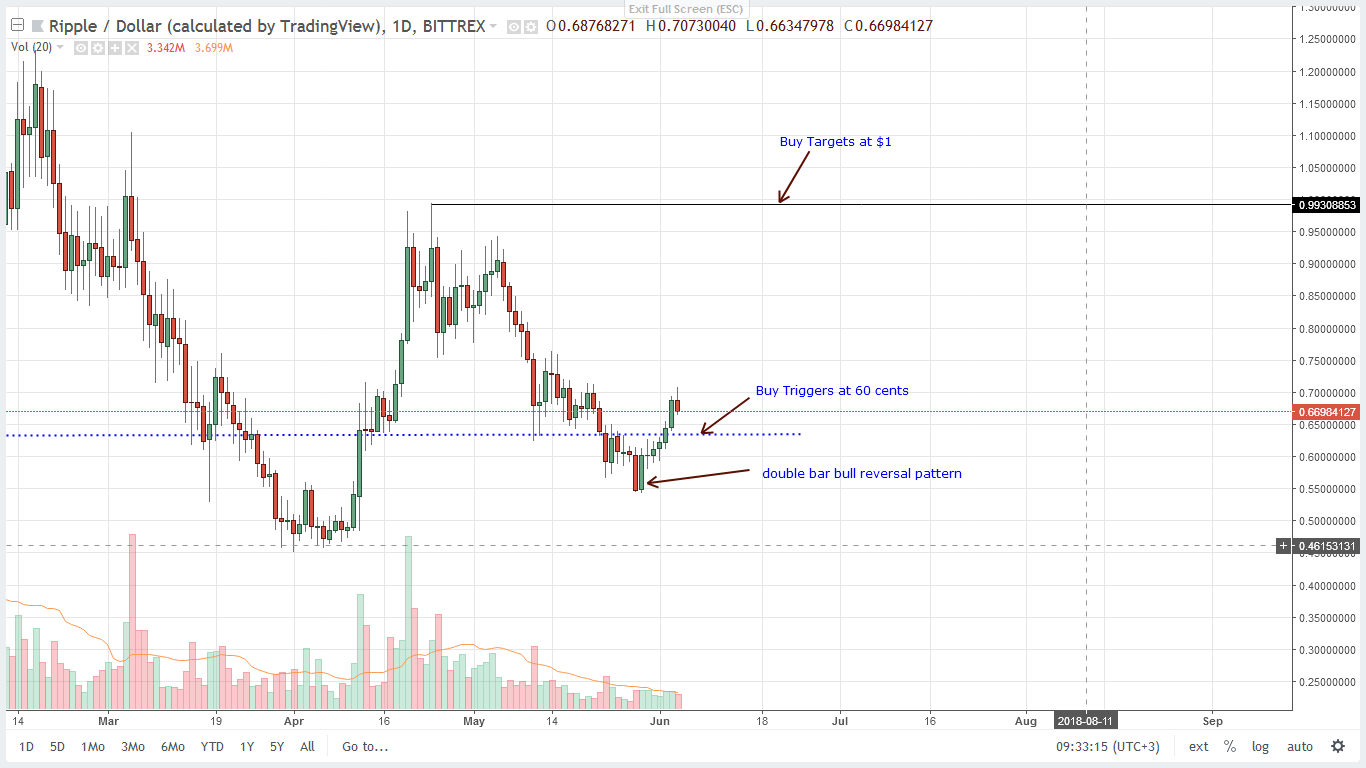 At this level, last week's bullish candlestick and rejection of lower lows is clear from the way candlesticks are stacked. Note that before this appreciation, we could see a bullish divergence with prices decreasing with volumes were increasing between May 23 and May 29. After that, prices moved higher surging past our buy triggers at 60 cents. If it goes on like this then I expect buyers to keep up with this momentum but first a correction towards 55 cents is most likely. The best way to trade is to wait for up-thrusts in the 4HR chart and that might happen anywhere between 55 cents and 60 cents. From there, pick up your longs and aim for $1.